Snow Burst Springtime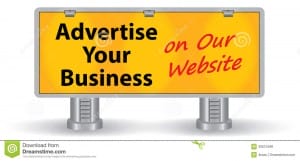 We are starting off this Friday with sunshine that will be giving way to arriving clouds. Satellite loop shows clouds to the west and this is the warm front that will be coming through tonight. In the transition from 30s today to 50s to near 60 on Saturday, there could be a burst of snow tonight in a few spots or just a rain shower or two as the warm front goes by. Beyond that the weather looks rather uneventful from a precipitation standpoint through Sunday.
Snow Burst Springtime Friday & Saturday High Temperatures
Satellite loop shows clouds coming in from the west across the Great Lakes and this will be moving overhead for the rest of the day. Warm air arrives first aloft and then at the surface. You will  notice it tonight when temperatures overnight hold in the 30s to near 40. This sets up the launching pad to 60 on Saturday in some areas. The weekend will certainly have a feel of spring to it.
Snow Burst Springtime Satellite Loop
Snow Burst Springtime Radar Loop

Radar is picking out the leading edge of warmer air to the west with a narrow band of snow showers moving across Pennsylvania. There might be a second area tonight that will move through as well. The precipitation from this looks to be light for the most part.
Sunday we  will see a cold front move through and while temperatures will top again in the 50s they will be in a downtrend. The question for late Sunday night and Monday is whether a wave on that front brings some rain or perhaps even some snow with it as it goes by.
LATEST NAM GFS CANADIAN VIDEO ANALYSIS  ON FRIDAY MORNING MODELS
NATIONAL WEATHER SERVICE SNOW FORECASTS
LATEST JOESTRADAMUS ON THE LONG RANGE
Weather App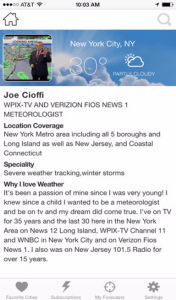 Winter is INSANE! With yet another threat for a coastal storm don't be without Meteorologist Joe Cioffi's weather app. It is really a meteorologist app because you get my forecasts and my analysis and not some automated computer generated forecast based on the GFS model. This is why your app forecast changes every 6 hours. It is model driven with no human input at all. It gives you an icon, a temperature and no insight whatsoever.
It is a complete weather app to suit your forecast needs. All the weather information you need is right on your phone. Android or I-phone, use it to keep track of all the latest weather information and forecasts. This weather app is also free of advertising so you don't have to worry about security issues with your device. An accurate forecast and no worries that your device is being compromised.
Use it in conjunction with my website and my facebook and twitter and you have complete weather coverage of all the latest weather and the long range outlook. The website has been redone and upgraded. Its easy to use and everything is archived so you can see how well Joe does or doesn't do when it comes to forecasts and outlooks.
Just click on the google play button or the apple store button on the sidebar for my app which is on My Weather Concierge. Download the app for free. Subscribe to my forecasts on an ad free environment for just 99 cents a month.
Get my forecasts in the palm of your hand for less than the cost of a cup of Joe!