Saturday Snow Still Unresolved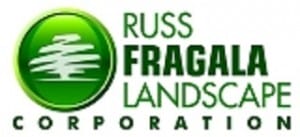 MENTION JOE CIOFFI AND GET A 5% DISCOUNT
Trying to figure out what is going to happen Saturday is a forecast nightmare. Every model has a different skew on what is going to happen. This is what I can say from all of this.
SNOW FALL COULD RANGE FROM AS LITTLE AS A COATING TO   3 OR 4 INCHES IN SOME PLACES
WITH WIDE VARIABLITY
What I mean by this is between the factors of time of day, elevation, and  where the narrow band of precipitation sets up could mean that some spots will finish with some odd amounts while others not that far away would see very little. Just look at the snowfall forecast maps from the different models and you can see the forecast dilemma. The GFS model is especially aggressive for inland areas where there is elevation.Saturday Snow Still Unresolved Model Snowfall Forecasts
 Saturday Snow Still Unresolved
WEATHER MODEL SNOWFALL FORECASTS
TRACK OF UPPER LOW IS KEY
The dynamics of this system are impressive. Where the upper air storm winds up and how it tracks across the area will determine where the heavy snow band lines up. And it could line up differently from any of the models. The NAM especially has a fairly intense upper feature that moves offshore and then tracks straight east. The GFS model is similar but a little further north.
Saturday Snow Still Unresolved
NAM & GFS UPPER AIR PATTERN
This is why at this point I am pretty much sticking with my snowfall forecast map from this morning. Honestly trying to pinpoint a max amount and a general area of snow is next to impossible.
Saturday Snow Still Unresolved
JOE'S SNOWFALL FORECAST MAP
I am going to tell you right now that this map could be way off. It is certainly possible that the area of a heavier snow could shift east north or south. I think the best way to approach this is by emphasizing varaiblity. Bust potential in both directions is very high.
FiOS1 News Weather Forecast For Long Island
FiOS1 News Weather Forecast For New Jersey
FiOS1 News Weather Forecast For Hudson Valley
NATIONAL WEATHER SERVICE SNOW FORECASTS
LATEST JOESTRADAMUS ON THE LONG RANGE

NOMINATED FOR AN APPY AWARD FOR BEST WEATHER APP!!
Weather App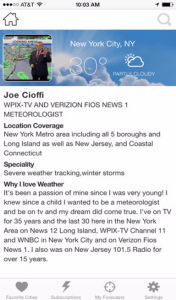 Don't be without Meteorologist Joe Cioffi's weather app. It is really a meteorologist app because you get my forecasts and my analysis and not some automated computer generated forecast based on the GFS model. This is why your app forecast changes every 6 hours. It is model driven with no human input at all. It gives you an icon, a temperature and no insight whatsoever.
It is a complete weather app to suit your forecast needs. All the weather information you need is right on your phone. Android or I-phone, use it to keep track of all the latest weather information and forecasts. This weather app is also free of advertising so you don't have to worry about security issues with your device. An accurate forecast and no worries that your device is being compromised.
Use it in conjunction with my website and my facebook and twitter and you have complete weather coverage of all the latest weather and the long range outlook. The website has been redone and upgraded. Its easy to use and everything is archived so you can see how well Joe does or doesn't do when it comes to forecasts and outlooks.
Just click on the google play button or the apple store button on the sidebar for my app which is on My Weather Concierge. Download the app for free. Subscribe to my forecasts on an ad free environment for just 99 cents a month.
Get my forecasts in the palm of your hand for less than the cost of a cup of Joe!