Risks For Some Icing Grow For Friday &
Some Snow Inland Though How Much Remain A Mystery

Risks For Some Icing Grow For Friday &
Some Snow Inland Though How Much Remain A Mystery
The easier part of this forecast is the now through Thursday daytime part because not much is going to happen. We had a nice day with temperatures back above freezing and topping in the middle to upper 30s. Clouds just to the east and offshore are being caused by weak low pressure well offshore. That low will drift eastward and weaken but we do get into an onshore flow tonight into Wednesday which will bring in those clouds and slow the warm up. Lows tonight will be in the 20s to lower 30s with clouds around Wednesday highs should get back into the lower 40s in most places. We will put it in a range of 40 to 45.
SATELLITE

WEATHER RADAR

Temperatures are likely to hold Wednesday night in the mid 30s to lower 40s. Thursday has become rather tricky. A slow moving frontal boundary with two waves of low pressure along it will be setting up to our west and north on Thursday. We will have southeast winds ahead of it and that means while we will see highs reach the mid 40s to lower 50s, it won't be much higher due to the ocean influence. It probably will be a little warmer in South Jersey, Southern Pennsylvania & Points southward.
Some rain will probably develop Thursday evening. Then the forecast becomes muddled. The leading edge of sub freezing air drains southward Thursday night and I expect it to reach the coast Friday morning. Any rain will change to freezing rain but how far south will the 32 degree line get? It would seem that areas north and west of NYC should get below freezing by daybreak but I keep looking at the very cold high to the north and very cold air that is with it and wonder whether it may wind up getting further south than advertised.
Meanwhile the latest GFS model run has not changed at all with the coldest solutions of all the models. Usually by now I would have an early call up but my confidence in this is so low that I'm going to wait for Wednesday to come out with a forecast of some sort. We could see a change to snow before all this ends lat in the day Friday or Friday evening but for now I'm not looking for much other than to put a small later of snow on top of any ice. The early ice accretion forecasts from local National Weather Service offices are up. If the map is blank, they haven't updated it yet so check the time stamp.
Southern New England Ice Forecast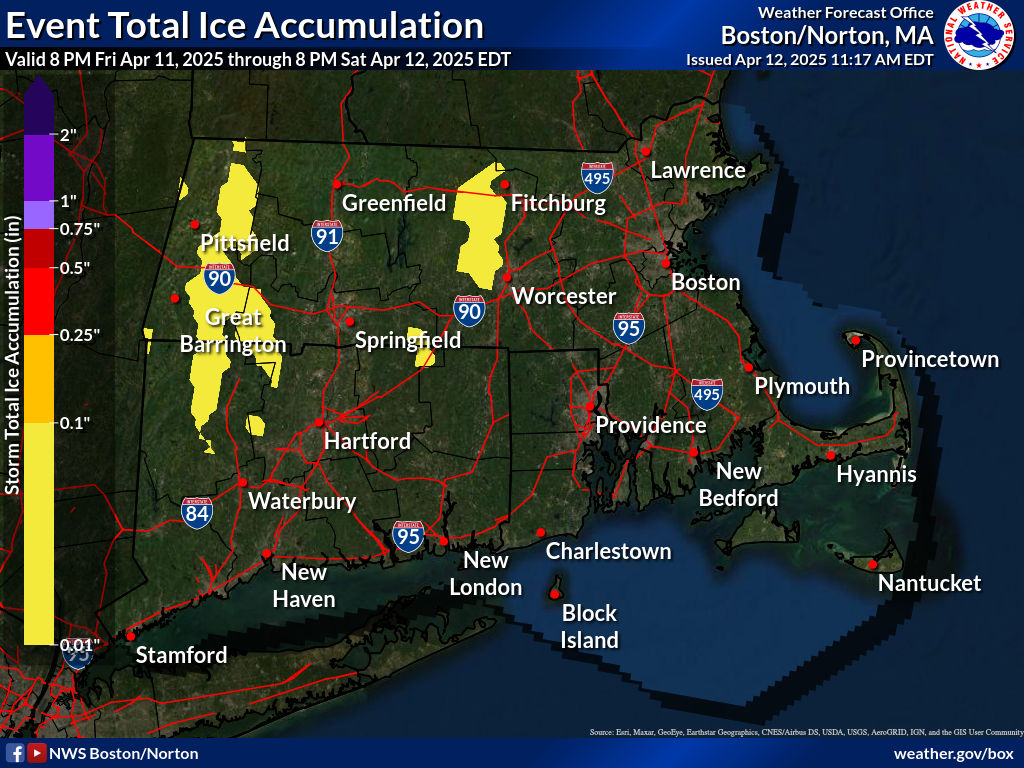 Middle & Upper Hudson Valley Ice Forecast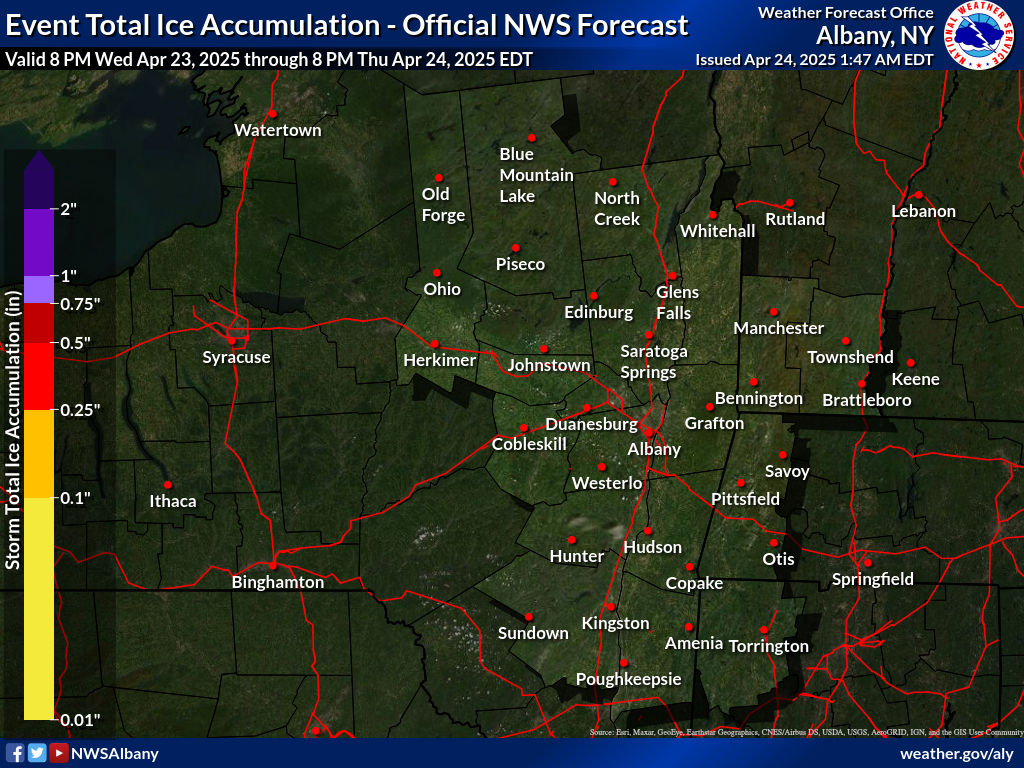 Southeast NY Ice Forecast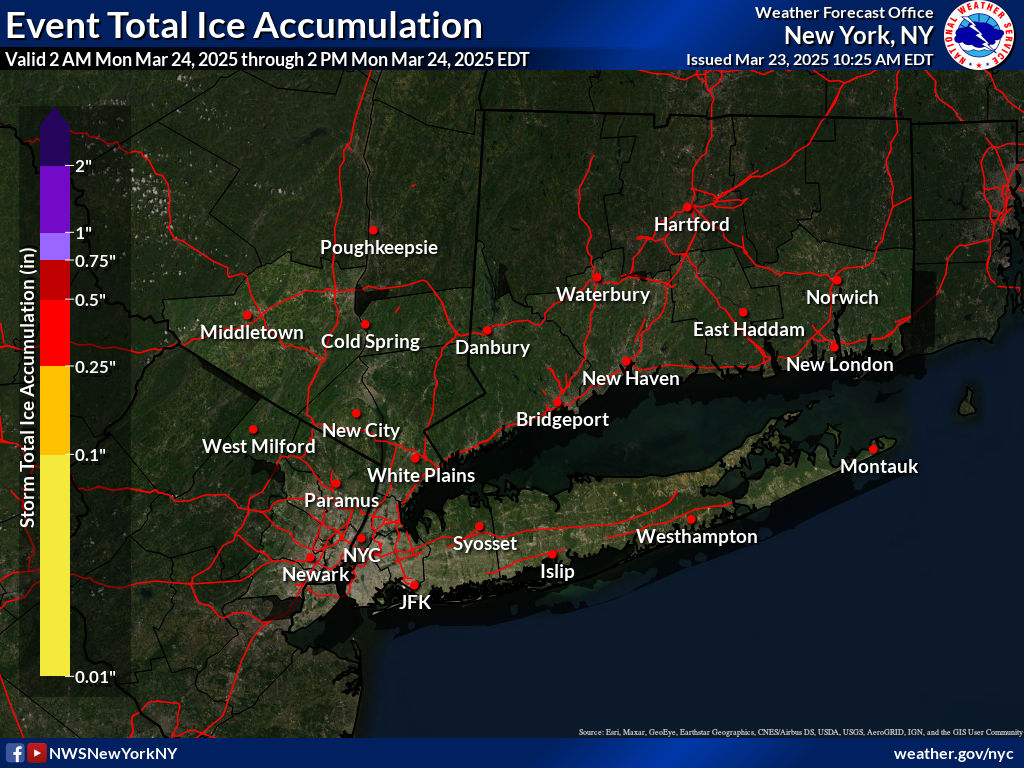 Northeast PA/New Jersey Ice Forecast
Please note that with regards to any severe weather,  tropical storms, or hurricanes, should a storm be threatening, please consult your local National Weather Service office or your local government officials about what action you should be taking to protect life and property.