Refrigerator Door Opens Early March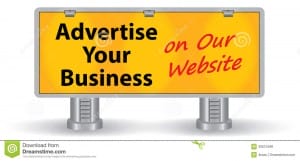 Now that we have March in our view, JOESTRADAMUS thought it might be a good idea to take a look at the home stretch. However let's review a few important points. Refrigerator Door Opens Early March!!!!!
First off if you say winter is over let me just point out that winter is what it is. For some of you it was not to your liking. For others it has been a wild ride. No one knows exactly what is going to play out in terms of specifics over the next couple of weeks. We can only look to what indicators and models are telling us about the pattern. So if you are going to tell me that the winter is over (or not) you better have some meteorology to back that up. Otherwise it is just your emotions talking in which case it doesn't really lend much value to the conversation. I understand those of you who want ice covered everything from October to May but if you want that you need to move to Barrow Alaska.
Second point is this. Volatility has been the name of the game this winter. Every single time we have seen temperatures go above 60 something extreme has happened in the opposite direction within 7 to 10 days. It happened in mid January which then culminated in the Blizzard of 2016. It happened again in early February which led to coastal snows for some areas (but not all) and then record breaking below zero cold. Now we are doing it again with a trip into the 60s which will result in a major storm for the midwest. But afterward???? NOTHING HAS CHANGED and another volatile trip down to the other end of the scale is about to occur.
If we are to get one last stretch of conditions favorable for winter weather, you actually will have a fairly good setup taking shape based on the long term indicators.
Refrigerator Door Opens Early March PNA & NAO INDEX

The Pacific North America pattern has been off the wall positive and remains so right into early March. It is my contention that this pattern index which basically tells us the strength of the high pressure ridge in the west (colder in the east) has been trumping the other indexes and the el nino. I believe that this has been responsible for the extreme volatility we have seen. That pattern index usually stays inside a range of -200 to +200. Positive is usually colder in the east. It is forecast to be between +200 & +400 for much of the next 3 weeks which basically means it is off the wall positive through the first 10 days of March.
The North Atlantic Oscillation or N.A.O which forecasts blocking (or lack there of) has been non existent for much of the winter. In fact the one time it appeared back in mid January nothing happened (not unusual). I think of all the indexes this has the least longer term influence vs the other indexes. You don't need a negative NAO to get snow. It would be nice but it is not necessary. It is forecast to be on either side of neutral to slightly negative for the next 3 weeks. This has been trending more negative over the past few days. The more negative the better the blocking. We will watch this closely.
Refrigerator Door Opens Early March EPO INDEX
The East Pacific Oscillation or E.P.O is the Pacific version of the N.A.O. The more negative the colder it is in the east. This index is forecast to be neutral to negative with a negative bias over the next 3 weeks.
Finally we have the Arctic Oscillation. When it is negative it means that cold air is displaced southward into Canada and the Eastern US. It is forecast to crash into negative territory for much of the next 2 1/2 weeks.
Refrigerator Door Opens Early March AO INDEX
So at least from the standpoint of the indexes they are all pointing to a favorable late winter pattern developing. Now whether that means anything specific regarding snow is an entirely different matter and will depend on a host of other factors which may or may not play out. At least the underlying atmosphere looks to be in a favorable mode for the long range forecast period.
Now in terms of some specifics all models show very cold air coming into the East for late in the week and next weekend. The Euro model and the GFS model both show arctic intrusions getting pretty far south. Here is one view for next weekend from the Euro model.
Refrigerator Door Opens Early March EUROPEAN NEXT WEEKEND
The European shows very cold air coming into the Eastern US next weekend. This intrusion is not quite as fierce as the one we had last weekend. But it is a very cold push of air coming down. The temperatures shown are for the 5000 ft level and much of the northeast is colder than -20c. The models also hold on to the cold air through much of the longer range period.
For a more specific analysis of the longer range here is my new JOESTRADAMUS VIDEO on you tube or you can watch it right here.
JOESTRADAMUS VIDEO
EURO MODEL GFS MODEL LONG RANGE
NATIONAL WEATHER SERVICE SNOW FORECASTS
LATEST JOESTRADAMUS ON THE LONG RANGE
Weather App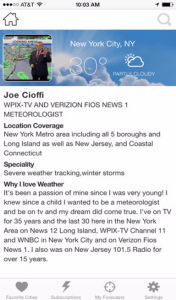 Winter is INSANE! With yet another threat for a coastal storm don't be without Meteorologist Joe Cioffi's weather app. It is really a meteorologist app because you get my forecasts and my analysis and not some automated computer generated forecast based on the GFS model. This is why your app forecast changes every 6 hours. It is model driven with no human input at all. It gives you an icon, a temperature and no insight whatsoever.
It is a complete weather app to suit your forecast needs. All the weather information you need is right on your phone. Android or I-phone, use it to keep track of all the latest weather information and forecasts. This weather app is also free of advertising so you don't have to worry about security issues with your device. An accurate forecast and no worries that your device is being compromised.
Use it in conjunction with my website and my facebook and twitter and you have complete weather coverage of all the latest weather and the long range outlook. The website has been redone and upgraded. Its easy to use and everything is archived so you can see how well Joe does or doesn't do when it comes to forecasts and outlooks.
Just click on the google play button or the apple store button on the sidebar for my app which is on My Weather Concierge. Download the app for free. Subscribe to my forecasts on an ad free environment for just 99 cents a month.
Get my forecasts in the palm of your hand for less than the cost of a cup of Joe!