Rain Turns To Freezing Rain Friday Before Ending As A Little Snow
Weekend Looks Dry Cold

Rain Turns To Freezing Rain Friday Before Ending As A Little Snow
Weekend Looks Dry Cold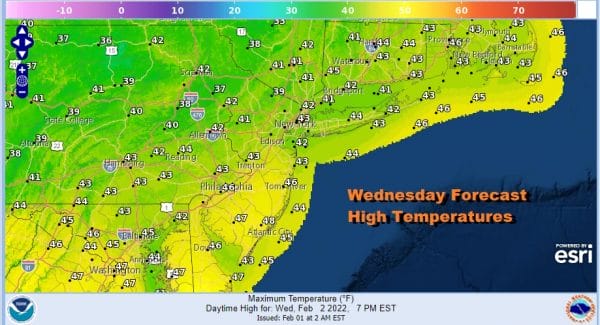 Our moderating trend in temperatures continues today though it is being slowed somewhat from a flow off the ocean and some clouds. Temperatures should still manage their way into the low and mid 40s this afternoon. Clouds will be increasing during tonight and temperatures will probably hold steady in the mid 30s to lower 40s. A slow moving cold front with waves on it will be moving east on Thursday. Some showers will develop. Most highs Thursday will be in the 40s with 50s from South Jersey and Southern Pennsylvania southward. There lies the easy part of the forecast. There are no issues on the satellite other than clouds today and no issues on the radar.
SATELLITE

WEATHER RADAR

Winter is playing out today in a big way across much of the US. We have winter storm warnings from the Southern Plains, the Middle Mississippi & Ohio Valley and lower Great Lakes. Warnings are also up for Upstate NY and surrounding areas are under Winter Storm Watches and Winter Weather Advisories.

I'm anticipating we will see winter weather advisories go up for much of Eastern Pennsylvania to Southern New England on Friday as this cold front goes through Thursday night, cold air drains southward from a cold high in Eastern Canada, and we see freezing rain that perhaps ends as some snow later Friday afternoon. It seems we will avoid a serious ice storm which is great news but there will be some ice accretion of a tenth to as much as 2 tenths of an inch and that is certainly enough to ice up surfaces, roadways etc. Brining of roads may not be an option since it will be raining Thursday night which washes the brine away.
Friday morning we will see the 32 degree line sink southward from upstate NY and reach the coast between 7am and 10am Thursday. I think it might happen a little closer to the 7am verses the 10am. I'm betting that the cold air to the north is more important and will sink a little further south than modeled.
The freezing line continues southward as the day wears on and I expect it to reach Route 195 in New Jersey at noon and South Jersey after 2 or 3pm. Fortunately at the same time precipitation will start to come to an end from west to east so this will limit any icing to under a tenth of an inch of ice accretion. A change to snow before it ends is probable and there could be up to an inch or so on top of any ice.
This is the type of situation where I hope that I'm wrong about the cold air being more important and sinking further south. Ice is destructive and dangerous especially if you are trying to get from point A to point B. We saw a few weeks ago that all we need is a little bit of glaze and you go slip sliding away or worse. Fingers are crossed that the cold air takes longer to move south.
It all gets out of here Friday evening and that leaves us with a cold but dry weekend. Low pressure develops off the Southeast US coast on the tail end of this cold front but the flow along the east coast is unfavorable for it to move northward so it should move out to the east with no issues. Saturday morning lows will be ni the teens and highs Saturday will be in the 20s to at best around 30. Sunday will be partly sunny with highs back into the low and middle 30s.
Southern New England Ice Forecast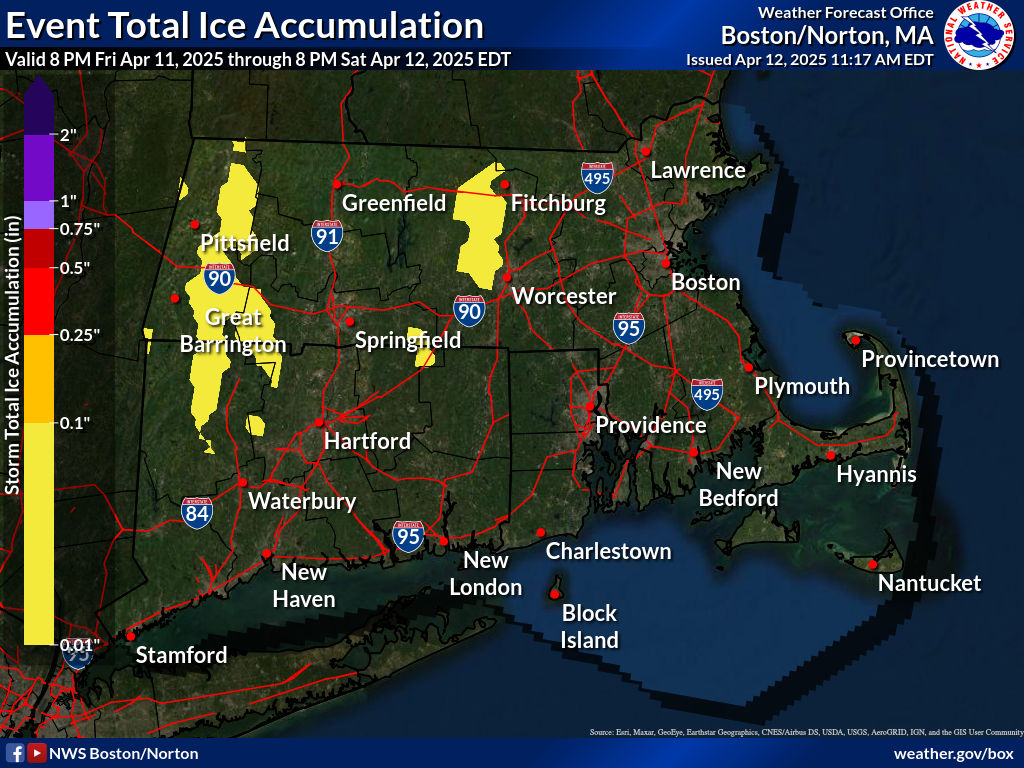 Middle & Upper Hudson Valley Ice Forecast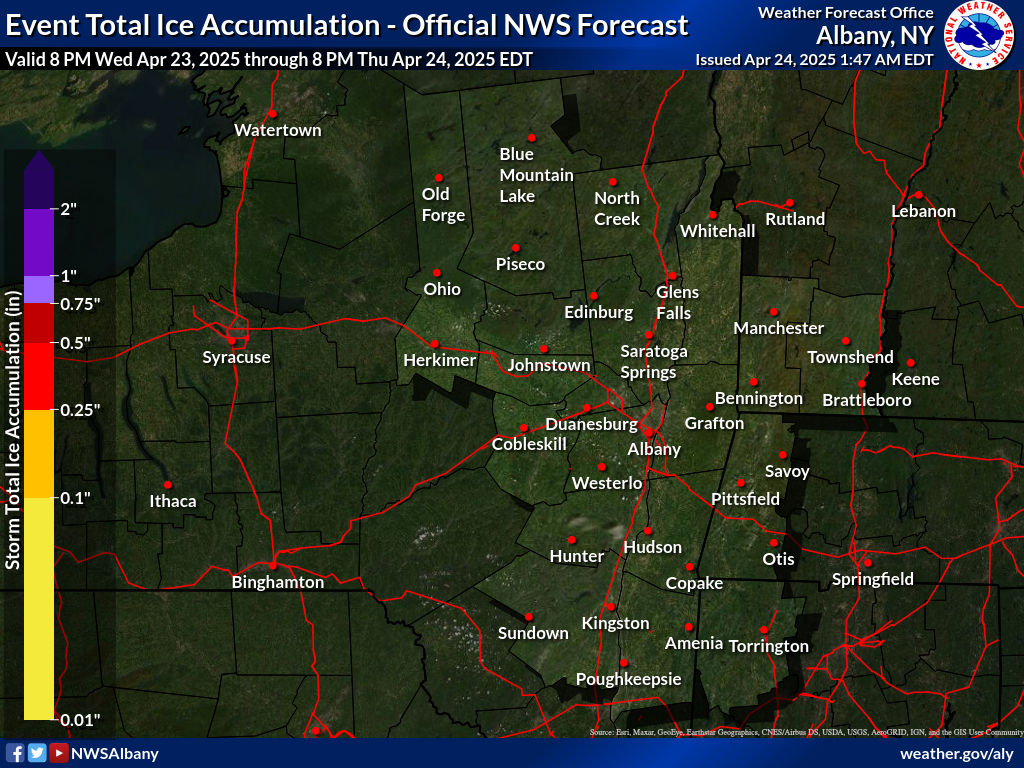 Southeast NY Ice Forecast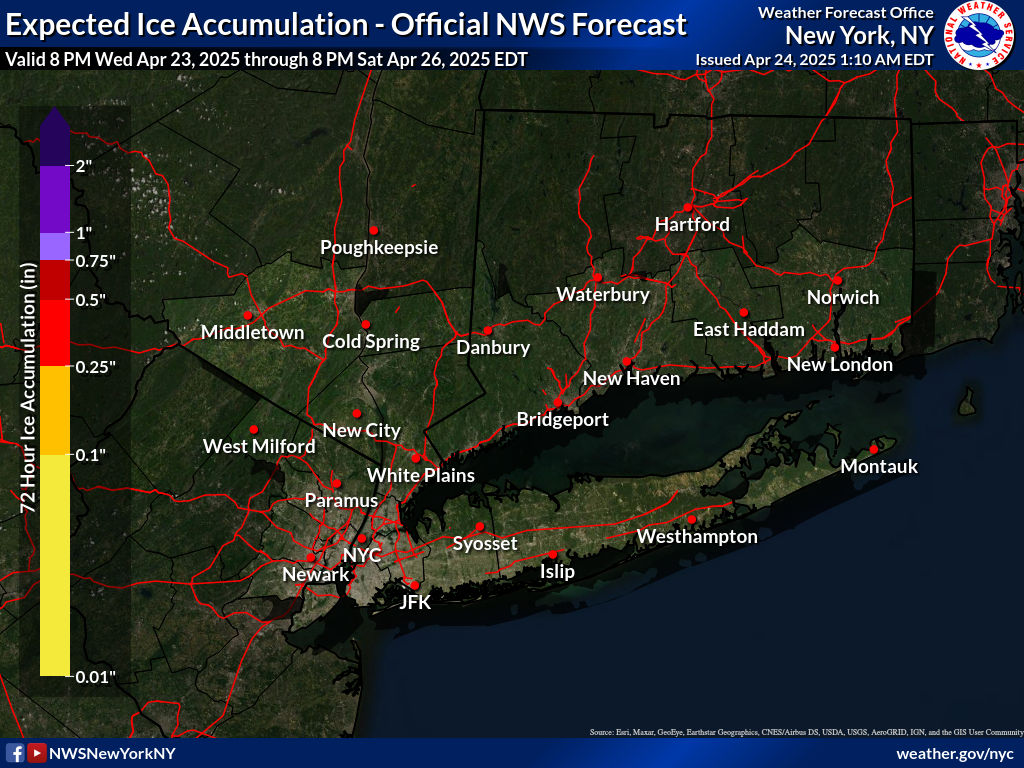 Northeast PA/New Jersey Ice Forecast
SNOW FORECAST MAPS
New York City, Ne NJ, HV, LI, Coastal Ct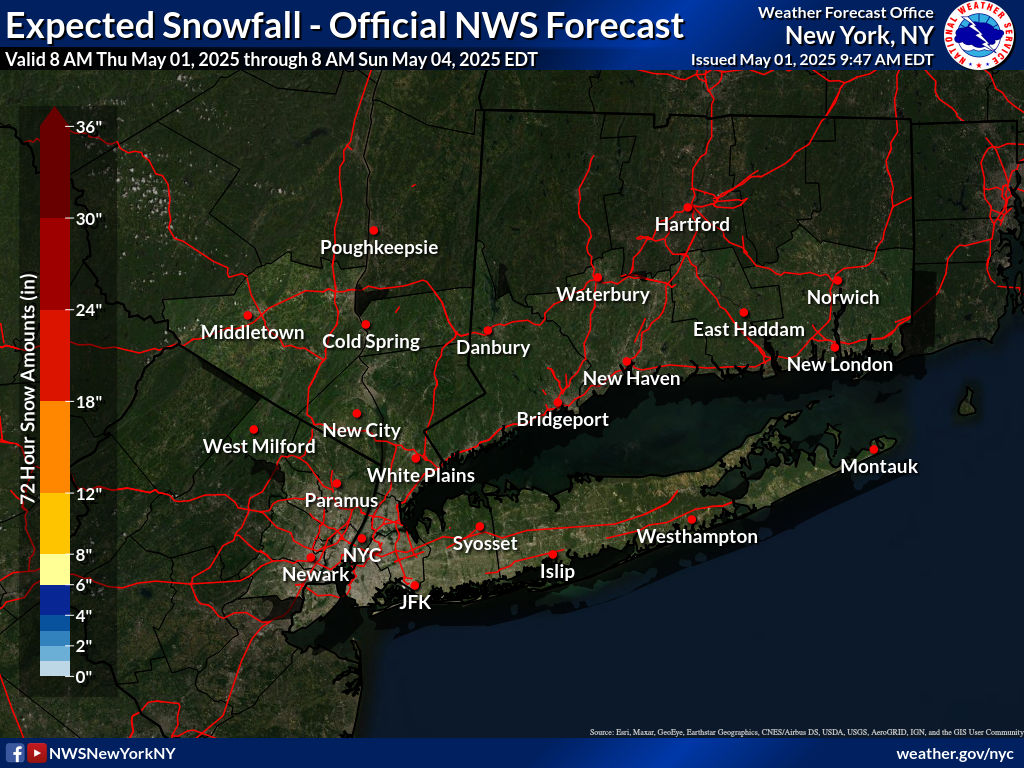 SOUTHEAST NEW ENGLAND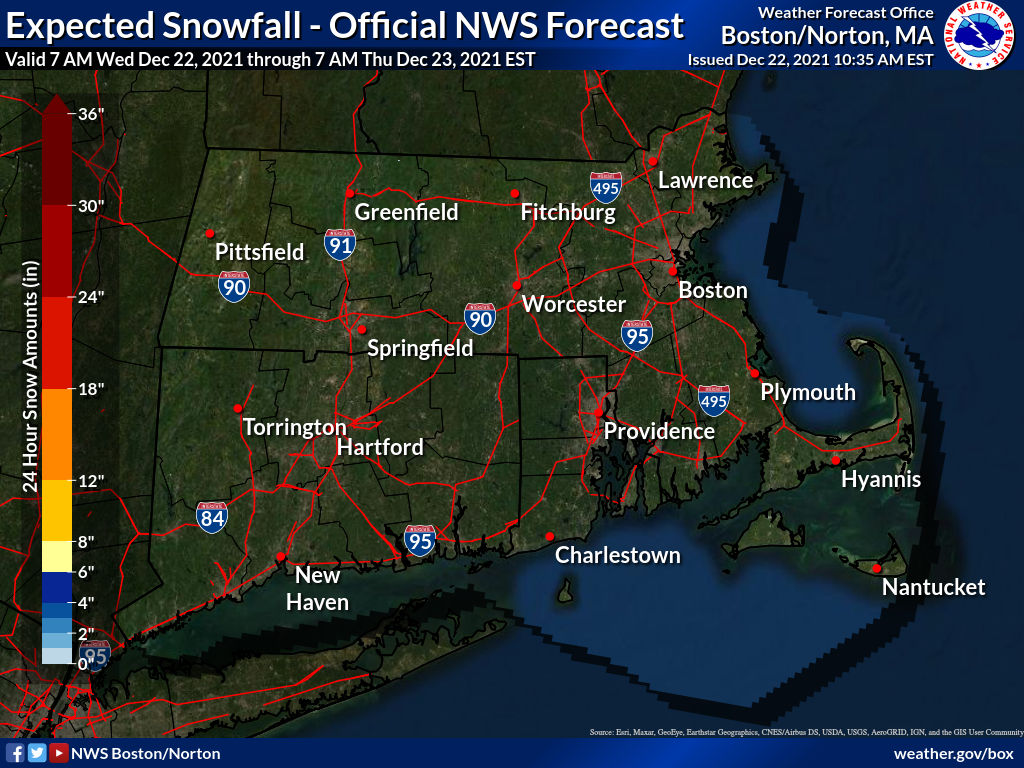 NEW JERSEY & PARTS OF NE PA
NORTHERN NEW ENGLAND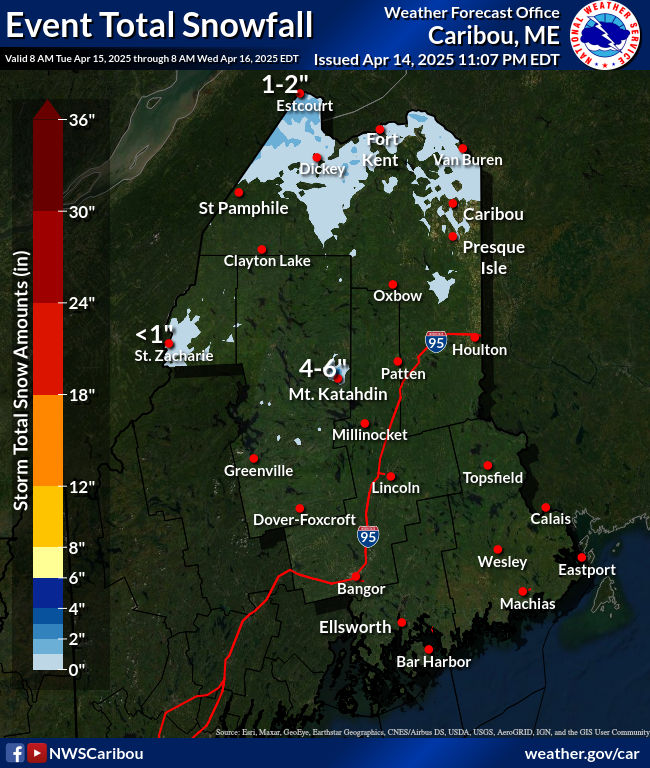 WESTERN NEW ENGLAND
MIDDLE AND UPPER HUDSON VALLEY
CENTRAL NEW YORK & NE PA
WESTERN NEW YORK
CENTRAL & SOUTH CENTRAL PA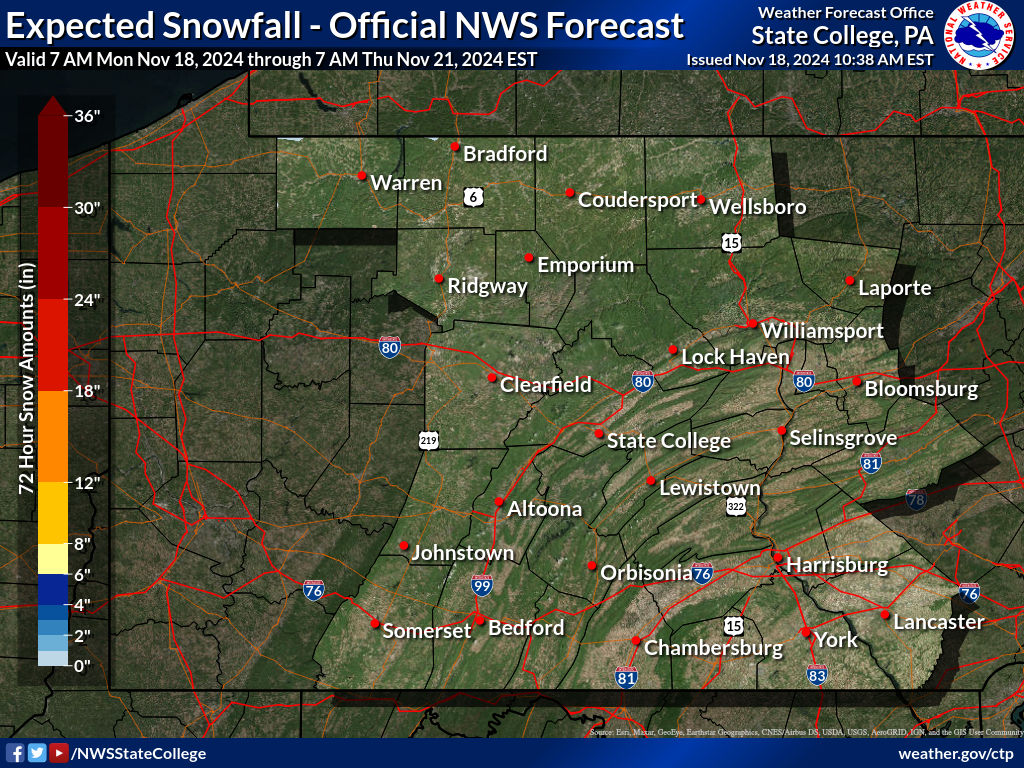 WESTERN PENNSYLVANIA EASTERN OHIO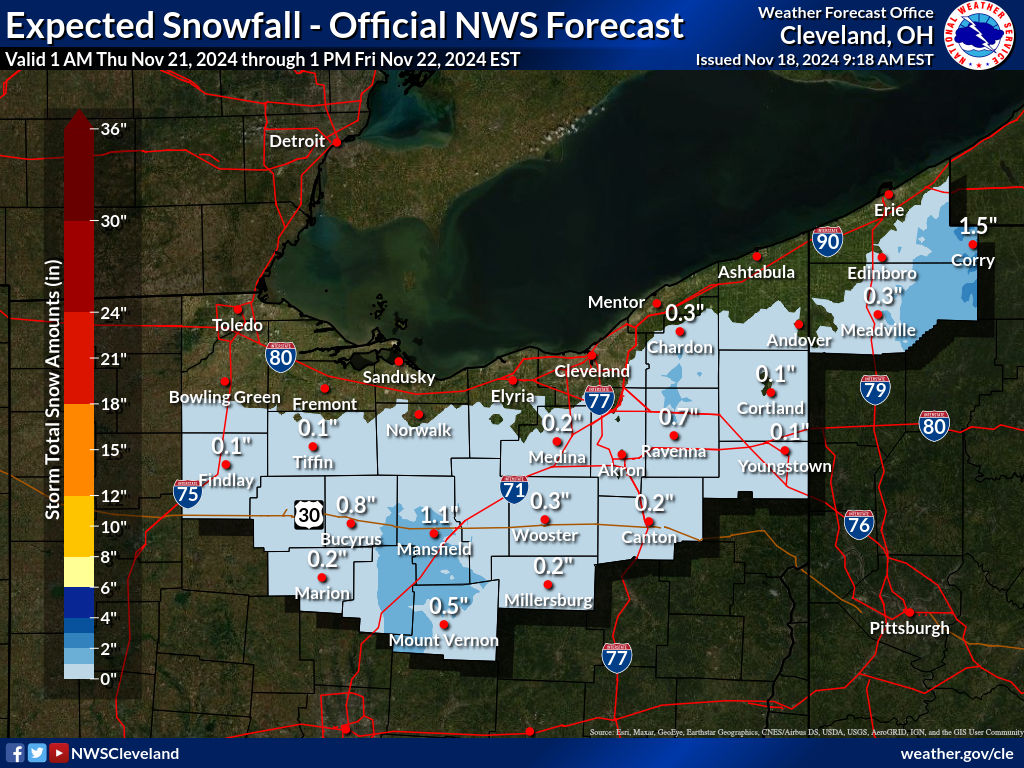 VIRGINIA & MARYLAND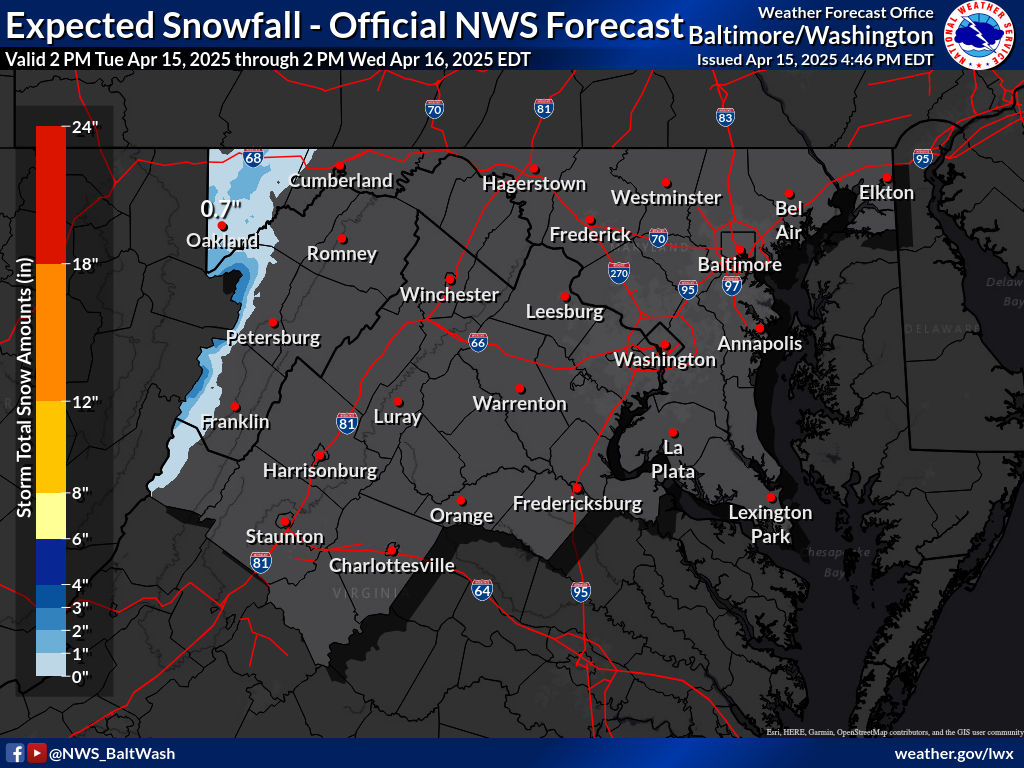 Please note that with regards to any severe weather,  tropical storms, or hurricanes, should a storm be threatening, please consult your local National Weather Service office or your local government officials about what action you should be taking to protect life and property.