Rain Overnight Dry Monday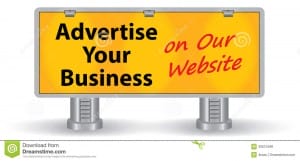 Satellite loop shows moisture streaming northeastward from the Tennessee Valley as a cold front moves down from the north. Both features are pretty distinct here with both moving through the area at about the same time. The moisture in the south is coming out about 6 to 8 hours faster which keeps it from meeting up with the colder air aloft to the north. That's why we don't expect any snow issues from this at all other than a mix in some colder spots and a few elevated areas.
Rain Overnight Dry Monday Satellite Loop
Rain Overnight Dry Monday Regional Radar Loop

Echos are beginning to appear on the two local radar shots below. The main area appears to be setting up just south of us so we will watch to see how much of the northern fringe of this pivots to the northeast as we move through the evening hours. The rain should not be especially heavy as we are thinking on the order of about .25 inches or less north and maybe a little bit more south.
Rain Overnight Dry Monday NEW YORK CITY RADAR LOOP
Rain Overnight Dry Monday Fort Dix NJ Radar Loop

We will then transition over to improving weather conditions on Monday with clouds giving way to some sunshine with highs in the 40s though temperatures should fall off into the 30s Monday evening and Monday night.
Tuesday begins the ride downhill with the first of two lows heading our way. Some models are suggesting that the air will be marginally cold enough to produce some snow and sleet late Tuesday afternoon and evening. The NAM and Canadian models are bullish with this idea while the other models while the GFS keeps all the precipitation out until the cold air is long gone. I would probably lean toward the latter view at this point. The second low becomes a major storm for the midwest with heavy rain and coastal flooding implications for us on Wednesday.
Rain Overnight Dry Monday
Euro Model View Major Storm Midweek
The good news is that this storm is heading to our west. Had this been a noreaster offshore with the full moon on Monday there would have been potentially widespread major coastal flooding and beach erosion. Instead we should face something relatively less fierce though there still could be some serious issues for some shorelines from Delaware northeast to Long Island and Southern New England.
COASTAL FLOOD RISKS FOR THIS WEEK
LATEST JOESTRADAMUS ON THE LONG RANGE
Weather App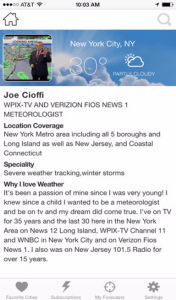 Winter is INSANE! With yet another threat for a coastal storm don't be without Meteorologist Joe Cioffi's weather app. It is really a meteorologist app because you get my forecasts and my analysis and not some automated computer generated forecast based on the GFS model. This is why your app forecast changes every 6 hours. It is model driven with no human input at all. It gives you an icon, a temperature and no insight whatsoever.
It is a complete weather app to suit your forecast needs. All the weather information you need is right on your phone. Android or I-phone, use it to keep track of all the latest weather information and forecasts. This weather app is also free of advertising so you don't have to worry about security issues with your device. An accurate forecast and no worries that your device is being compromised.
Use it in conjunction with my website and my facebook and twitter and you have complete weather coverage of all the latest weather and the long range outlook. The website has been redone and upgraded. Its easy to use and everything is archived so you can see how well Joe does or doesn't do when it comes to forecasts and outlooks.
Just click on the google play button or the apple store button on the sidebar for my app which is on My Weather Concierge. Download the app for free. Subscribe to my forecasts on an ad free environment for just 99 cents a month.
Get my forecasts in the palm of your hand for less than the cost of a cup of Joe!