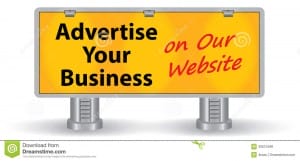 Polar Vortex Attack Part 2
Now that the Blizzard of 2016 is long gone we need to prepare for Polar Vortex Attack Part 2! Think back to the end of December 2015, JOESTRADAMUS wrote a piece concern the attack of the polar vortex. We indicated that this was the beginning of the pattern breakdown of the record warm weather pattern of November and December 2015. That pattern led to the warmest November and December on record and contributed to the warmest fall on record. Of course the pattern did change and break down and has now run its short term course. It culminated in the Blizzard of 2016. We also indicated a pattern change was coming for the end of January and the beginning of February and indeed we are going to see a warmup into the middle of next week. This will be short lived however as a major storm will probably head to the Great Lakes for the middle of next week. This means snow melt, heavy rains ahead of that storm's cold front, and we might even see temperatures briefly visit the 60s for a few hours when that happens next Wednesday.
Polar Vortex Attack Upper Air Pattern
But fear not winter weather lovers because this remarkable winter of extremes is about to see another polar vortex attack up in the arctic regions at the highest levels of the atmosphere! This seems to suggest another cold and volatile period of weather could get under way here after next week. The upper air pattern is showing another warming of the upper atmosphere is underway much like we saw in late December which sent temperatures in the Arctic regions to 30 degrees or more above normal. It is happening once again.
Polar Vortex Attack Departures From Normal
This process eventually leads to cold air being displaced southward into the United States and we see this happening again. The first round of that cold air will be coming back later next week behind the Great Lakes storm that models are forecasting. The map below shows departures from normal temperatures going into Saturday February 6th.
Polar Vortex Attack Departures From Normal February 6, 2016
It seems to me that the atmosphere is gearing up to head into an exhaustion phase similar to point we were at nearing the end of December when we set a string of 6 consecutive days of record highs. What I mean by this is, with the el nino past its peak and slowly beginning to weaken, the atmosphere has been spending much of the last 5 weeks purging itself of all the excess heat energy. We seen this in some many ways in the last few weeks including a rare January hurricane in the Atlantic (first since 1951) to the Blizzard of 2016 to a host of other weather events over the 2 months. I think the purging process will continue given the signals being given by the longer range and the behavior of the atmosphere itself.
Polar Vortex Attack Upper Air Pattern Long Range
This is an example of the kind of jet stream pattern we might see out of all of this. I'm not saying that it is going to be exactly like this, nor will be be cold all the time. But I think that we will see lots of volatility and volatilty will lead to storminess. Nothing is written in stone however I would not be surprised if we wind up seeing another serious snow threat between now and the end of March. The atmosphere is in the process of correcting itself to some sense of normalcy. That process I believe may wind up being somewhat painful.
POLAR VORTEX ATTACK PART 2 VIDEO ANALYSIS
NATIONAL WEATHER SERVICE SNOW FORECASTS
LATEST JOESTRADAMUS ON THE LONG RANGE
Weather App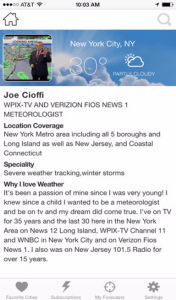 Winter is here! Don't be without Meteorologist Joe Cioffi's weather app. It is a complete weather app to suit your forecast needs. All the weather information you need is right on your phone. Android or I-phone, use it to keep track of all the latest weather information and forecasts. This weather app is also free of advertising so you don't have to worry about security issues with your device. An accurate forecast and no worries that your device is being compromised.
Use it in conjunction with my website and my facebook and twitterand you have complete weather coverage of all the latest weather and the long range outlook. The website has been redone and upgraded. Its easy to use and everything is archived so you can see how well Joe does or doesn't do when it comes to forecasts and outlooks.
Just click on the google play button or the apple store button on the sidebar for my app which is onMy Weather Concierge. Download the app for free. Subscribe to my forecasts on an ad free environment for just 99 cents a month.
Get my forecasts in the palm of your hand for less than the cost of a cup of Joe!