Pacific Typhoons Long Range Eastern US
[brid video="57873″ player="6390″ title="Typhoon Omais & Long Range Weather in Eastern US"]
Pacific Typhoons Long Range Eastern US
A few days ago we put a post up about Typhoon Omais as it was forecast to recurve in the Western Pacific and head for Alaska and the Northeast Pacific. Since everything in the atmosphere is connected one way or another, the recurving pattern in the Western Pacific could have implications down the road for the long term weather pattern in the Eastern United States.
PACIFIC TYPHOONS LONG RANGE EASTERN US SATELLITE LOOP WESTERN PACIFIC
Looking at the Western Pacific Satellite Loop below you can see Typhoon Omais in the center of the picture as it interacts with a cold front north of Japan. The typhoon will recurve in the area to the east of that front and gradually transtition into a large extratropical cyclone.

We saw this happen a few times in the winter of 2014-2015 when several recurving typhoons created a large extratropical cyclone in the Gulf of Alaska. This in turn created a strong ridge in the western US and Canada and deep trough in the east. The implications of a trough in the east this time of year would be for a cooler and wetter pattern. It also opens the door for a tropical system to move up the east coast if one happens to be around at the wrong place and wrong time.
Pacific Typhoons Long Range Eastern US
European Model Day 10 August 17, 2016
Of course other factors come into play here such as whether there is a little blocking going on in the Atlantic. As far as the tropics are concerned, development there hinges on favorable upper level winds and a light wind shear environment in the highest levels of the atmosphere. The European model at day 10 in the Pacific shows other typhoon action with a trough along the east coast of Asia. Both the European and the GFS models recurve another typhoon into the westerlies late in the forecast period.
Of course this has implications beyond the two week forecast period. If these events do not materialize it would seem the latter part of August will be hot here in the east as a mean ridge seems to want to try and park itself here. Never does any of this stuff come with a guarantee.
Pacific Typhoons Long Range Eastern US GFS UPPER AIR WIND SHEAR DAY 12
With regards to the tropics, I took a snap shot of the GFS at day 12 which is on August 20th. The upper air profile appears to be favorable overall covering a large area of the Atlantic and Gulf of Mexico. The question is whether there will be strong enough disturbances in the form of tropical waves. African dust from the Sahara is always an issue. This impedes development. The Bermuda/Azores high is in place and about average in strength, though its position is a little south of average. From here on we will just play along with the day to day and see what happens.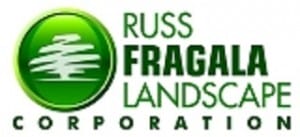 MENTION JOE CIOFFI AND GET A 5% DISCOUNT
FiOS1 News Weather Forecast For Long Island
FiOS1 News Weather Forecast For New Jersey
FiOS1 News Weather Forecast For Hudson Valley
NATIONAL WEATHER SERVICE SNOW FORECASTS
LATEST JOESTRADAMUS ON THE LONG RANGE
Weather App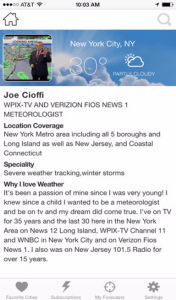 Don't be without Meteorologist Joe Cioffi's weather app. It is really a meteorologist app because you get my forecasts and my analysis and not some automated computer generated forecast based on the GFS model. This is why your app forecast changes every 6 hours. It is model driven with no human input at all. It gives you an icon, a temperature and no insight whatsoever.
It is a complete weather app to suit your forecast needs. All the weather information you need is right on your phone. Android or I-phone, use it to keep track of all the latest weather information and forecasts. This weather app is also free of advertising so you don't have to worry about security issues with your device. An accurate forecast and no worries that your device is being compromised.
Use it in conjunction with my website and my facebook and twitter and you have complete weather coverage of all the latest weather and the long range outlook. The website has been redone and upgraded. Its easy to use and everything is archived so you can see how well Joe does or doesn't do when it comes to forecasts and outlooks.
Just click on the google play button or the apple store button on the sidebar for my app which is on My Weather Concierge. Download the app for free. Subscribe to my forecasts on an ad free environment for just 99 cents a month.
Get my forecasts in the palm of your hand for less than the cost of a cup of Joe!