NYC Temperatures Below Zero Sunday?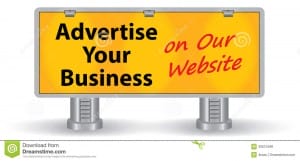 Seeing a temperature below zero in New York City has been a rare event. It has not been seen since January 19, 1994 when it hit minus 1 and before that it was Christmas morning 1980 when the temperature hit minus 2. We have hit zero a couple of times since but we have a shot to get to below zero Sunday morning. A brutal Arctic air mass is lining up and taking dead aim for the northeast this weekend. This will be the coldest weather of the winter.
NYC Temperatures Below Zero Sunday?
What is happening is that the polar vortex is dropping far south of its normal position and is tracking across New York State and New England Saturday night into Sunday morning. This brings the core of the arctic air mass right overhead.
What usually stops temperatures in NYC from going below zero is the wind. If it turns to the west during the overnight that usual puts a stop to the temperature fall. However this time may be different. The High is going to be to our northwest with low pressure in the ocean. The wind trajectory Sunday morning will still be strong northerly. This will bring arctic air straight down the Hudson. West winds tend to have a warming effect on ground temperatures. If the wind stays north, between 340 and 010 degrees, then NYC has a good chance to break the goose egg. It would be another remarkable feat in a winter that has seen extremes. The NYC record all time low is -15 in 1934 but that extreme is not going to happen.
NYC Temperatures Below Zero Sunday? GFS TEMPS
The European model has been forecasting temperatures between 0 and minus 10 for days. The GFS has been slowly coming into line with this as it gets colder with every run. This afternoon's run brings temperature below zero for the first time. Look at how brutal the temperatures are just to the north of us! Areas in upstate New York will be -20 or lower! Bundle up for sure!
NATIONAL WEATHER SERVICE SNOW FORECASTS
LATEST JOESTRADAMUS ON THE LONG RANGE
Weather App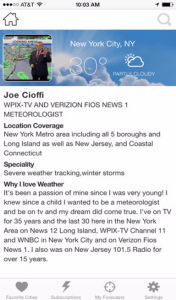 Winter is here! Don't be without Meteorologist Joe Cioffi's weather app. It is a complete weather app to suit your forecast needs. All the weather information you need is right on your phone. Android or I-phone, use it to keep track of all the latest weather information and forecasts. This weather app is also free of advertising so you don't have to worry about security issues with your device. An accurate forecast and no worries that your device is being compromised.
Use it in conjunction with my website and my facebook and twitterand you have complete weather coverage of all the latest weather and the long range outlook. The website has been redone and upgraded. Its easy to use and everything is archived so you can see how well Joe does or doesn't do when it comes to forecasts and outlooks.
Just click on the google play button or the apple store button on the sidebar for my app which is onMy Weather Concierge. Download the app for free. Subscribe to my forecasts on an ad free environment for just 99 cents a month.
Get my forecasts in the palm of your hand for less than the cost of a cup of Joe!