National Weather Service Snow Forecasts Winter Storm Warning Continues
National Weather Service Snow Forecasts
Winter Storm Warning Continues
There have been some adjustments in snow amounts and not on the downside. A few areas have been nudged a little higher including parts of New Jersey & Long Island. Weather models this afternoon have been pretty much consistent with each other. Some of the better performing models this winter are showing amounts being juiced even higher. We continue in our own forecast to remain conservative however we acknowledge that we could be too low. I would say that we should put the amounts indicated on my forecast map at a minimum and that we are likely to move amounts higher later tonight.
Should NYC see a foot of snow it will be the latest we have ever seen a storm of 12 inches or more. We have seen 10 inch snowstorms in early April but this would be the latest we would have seen a 12 inch snowfall. For other areas the data is sparse and incidental but it is likely that areas north and west and north and east of the coast have seen 1 foot plus snow storms into at least the early part of April
Back to this one what is falling tonight in and around the New York City, Northern New Jersey, Long Island area is either on the light side or showing up on the radar but not reaching the ground. South of Route 78 we are seeing precipitation in the form of snow and sleet reaching the ground though the heavier sleet and snow is south of Route 195. The main show begins before daybreak as precipitation spreads up the coast and then inland north and west across Long Island, New Jersey & the Hudson Valley. During tomorrow morning it will be snowing everywhere and it will become heavy at times from mid morning until late in the evening and it could snow well into the night in Eastern New Jersey & Long Island.
GET JOE A CIGAR SO HE CAN RELAX!
NEW YORK CITY AND VICINITY SNOW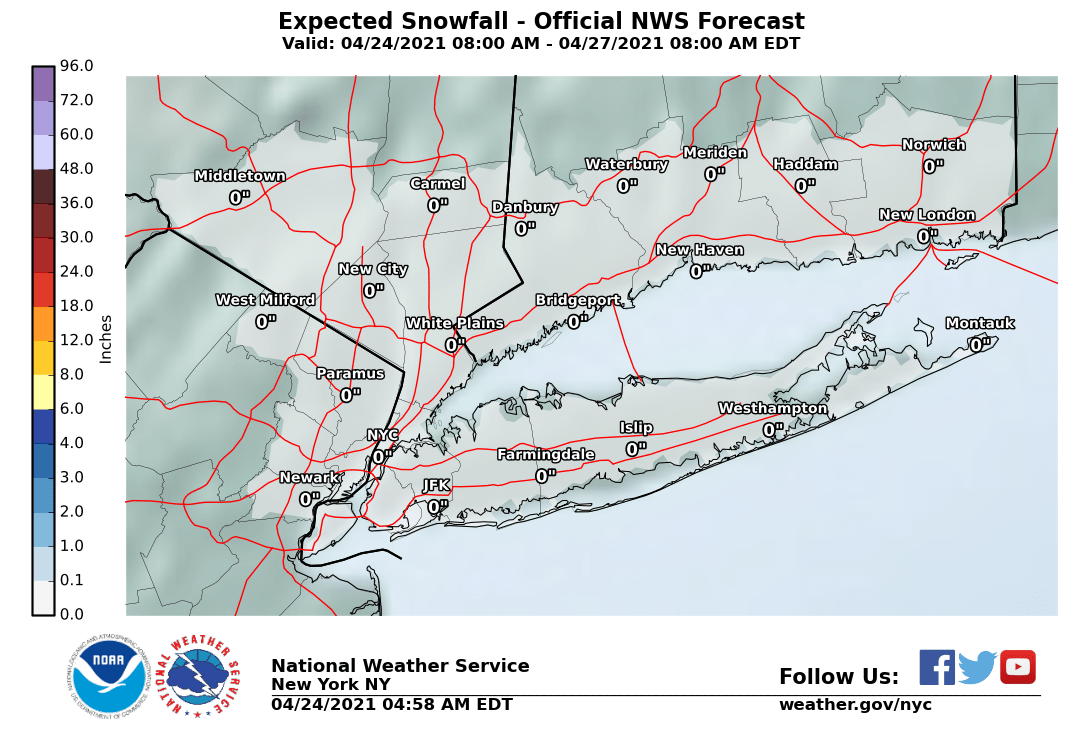 NEW JERSEY SE PA & VICINITY ICE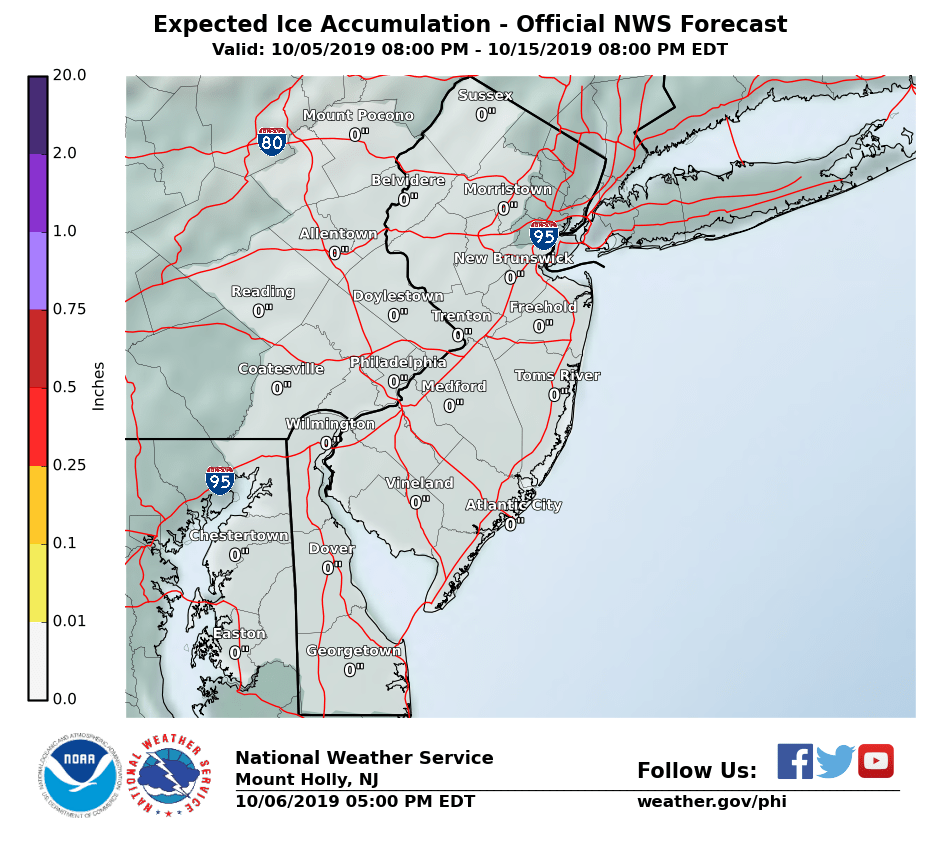 NEW JERSEY & PARTS OF NE PA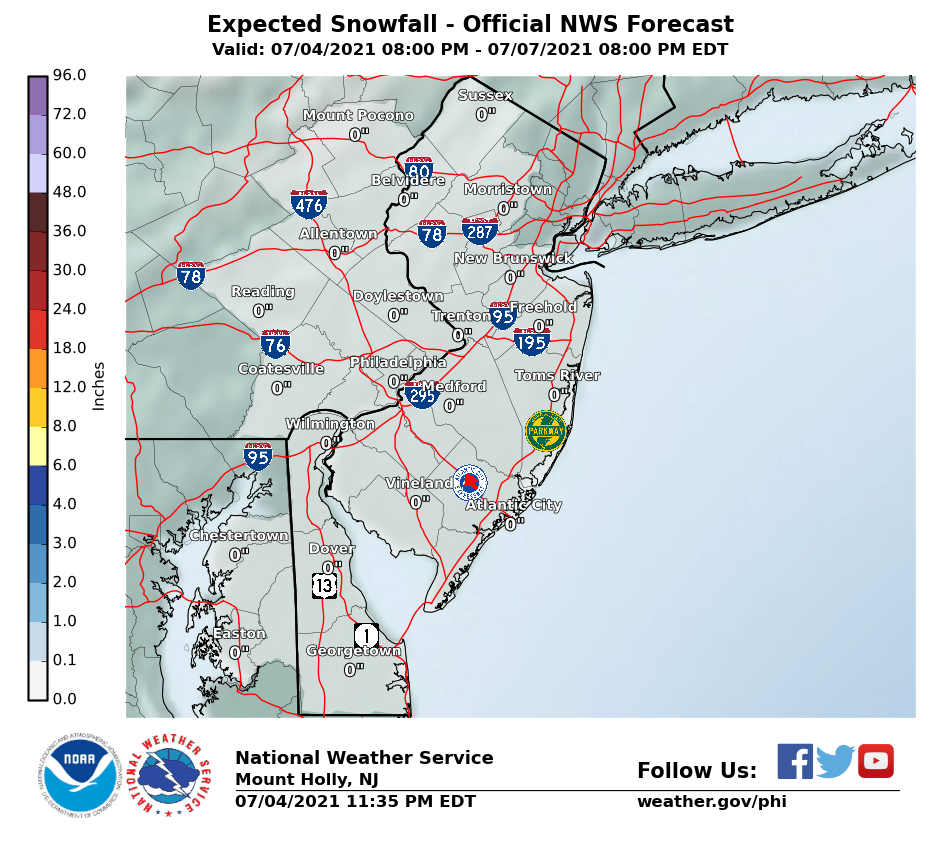 SOUTHERN AND SOUTHEAST NEW ENGLAND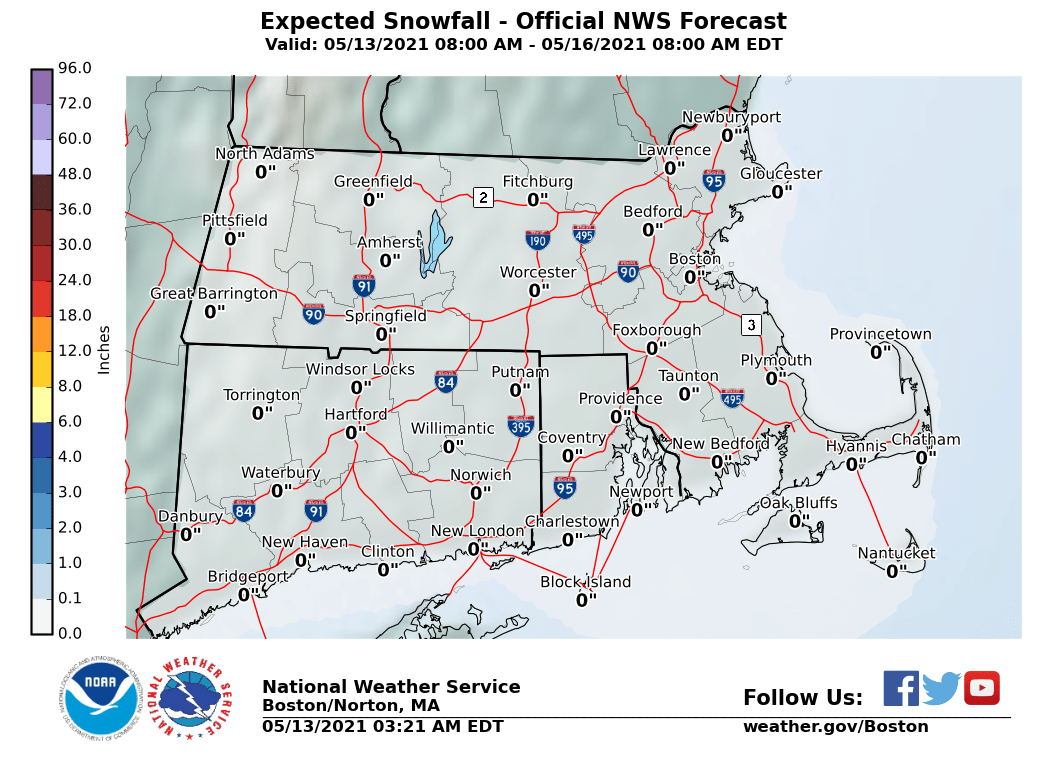 NORTHERN NEW ENGLAND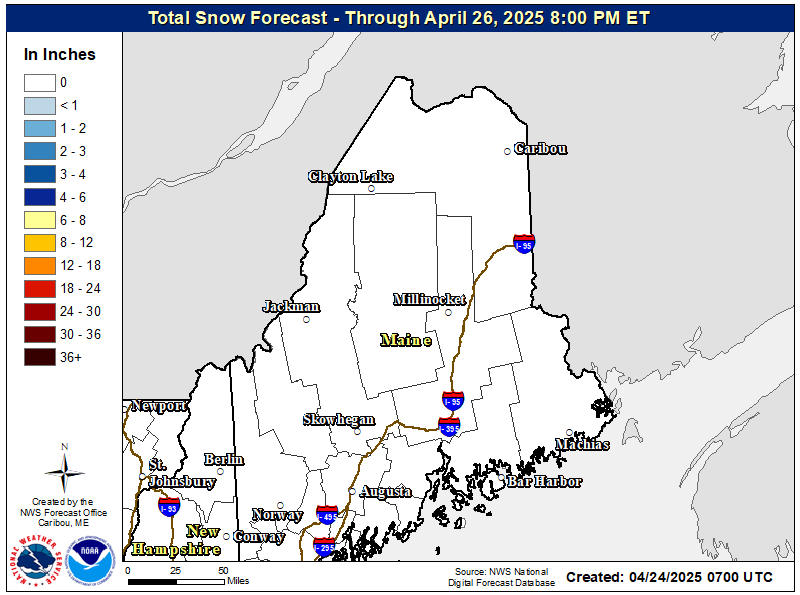 WESTERN NEW ENGLAND

MIDDLE AND UPPER HUDSON VALLEY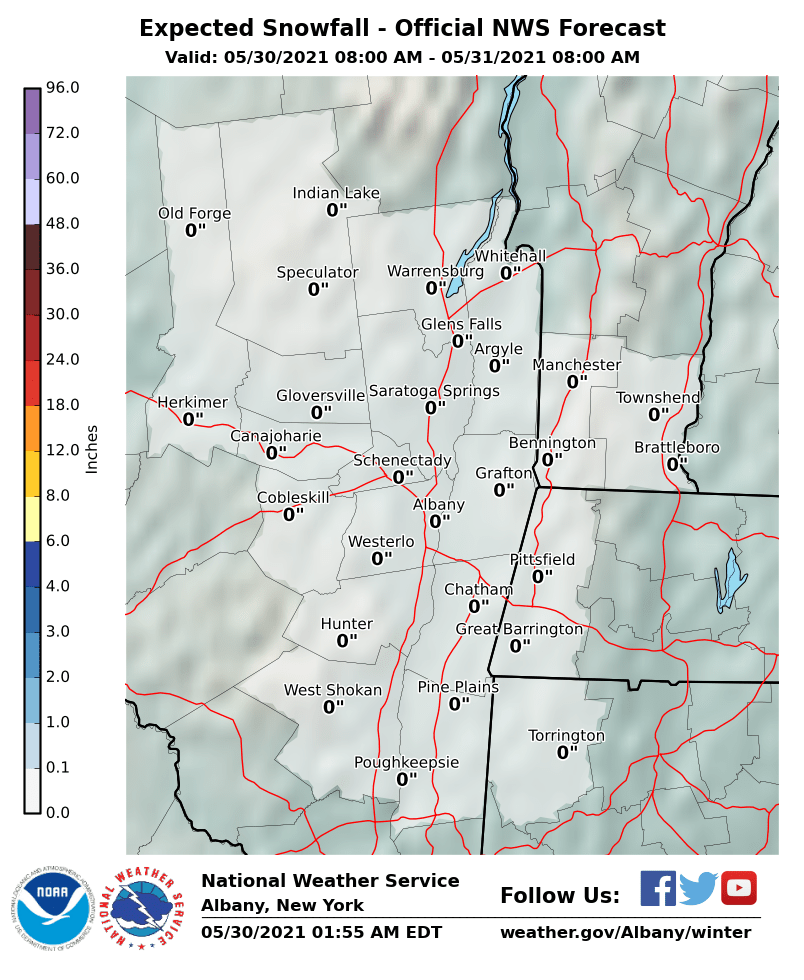 CENTRAL NEW YORK & NE PA
CENTRAL & SOUTH CENTRAL PA
VIRGINIA & MARYLAND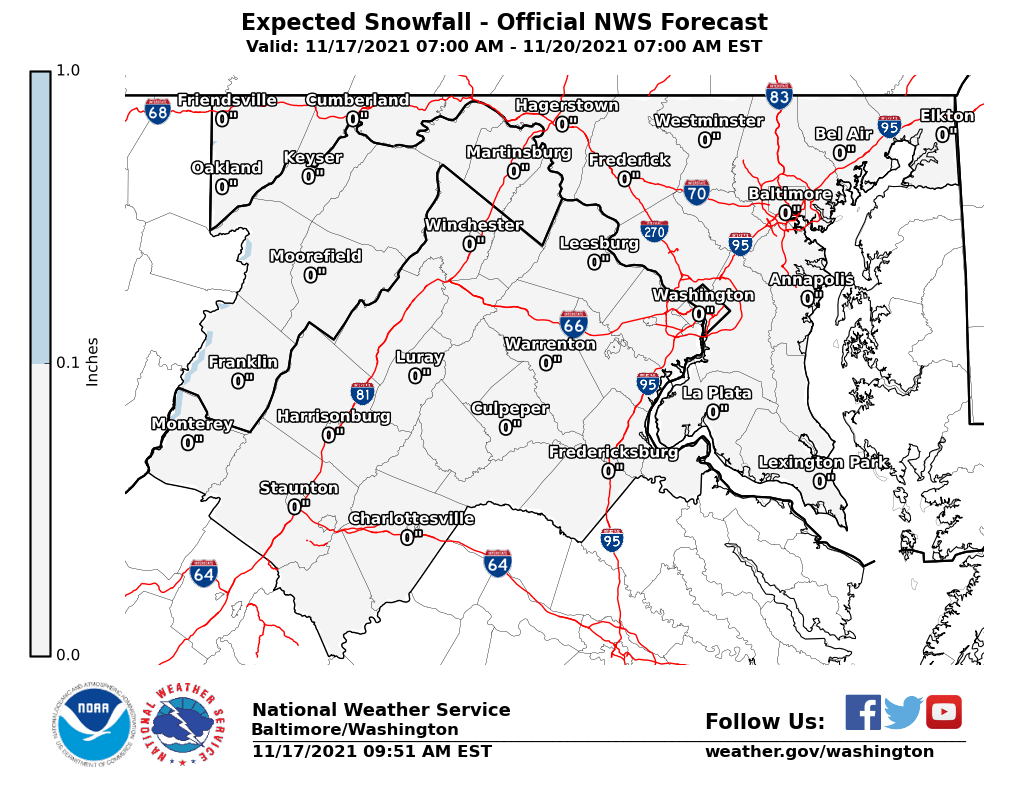 DAILY NORTHEAST SNOWFALL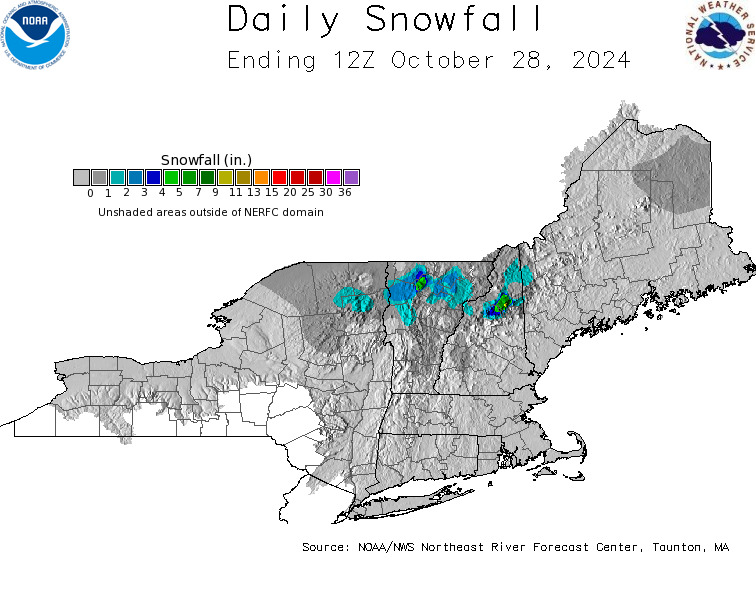 Please be advised that these are National Weather Service Forecast Maps and they auto update. Each office may update at different times and some offices are slower to update then others. Maps are usually updated before 5am and & 5pm however they may be updated at other times depending on forecast conditions. These are not my forecasts. My forecasts can be found on the JOE'S SNOWFORECAST PAGE. Individual forecasts for specific areas may also be found when conditions warrant on the my area forecasts. Those can be found on the website menu. Click on forecasts and then select your specific area.