National Weather Service Snow Forecasts Updated Amounts Raised 02172018
National Weather Service Snow Forecasts Updated
Amounts Raised 02172018
I want to be clear from the beginning here that I am not as aggressive in my forecast as the National Weather Service is. Sometimes this happens. We aren't always all on the same page with stuff. My forecast is lower especially for coastal areas.
JOE'S SNOW FORECAST FOR SATURDAY INTO EARLY SUNDAY MORNING
Last night's NAM model run was very aggressive in developing a coastal low just to our south and east and while I could see how this happens, I can also see pitfalls. Models in general are trending colder which would favor more snow but the amounts will depend on the fast development of this coastal low.
NAM MODEL FOR SATURDAY NIGHT INTO SUNDAY MORNING CLICK TO ANIMATE
The problem is that the NAM basically stood alone last night with its depiction of a heavy round of snow Saturday night into the early morning hours on Sunday. While the aggressive nature of the model is possible I would feel better about the higher amounts if there was some support coming from the others and for now it just doesn't seem to be there. So for now I stand with the lower amounts which are at least 1/2 of what the Weather Service is forecasting especially along the immediate coast.
GET JOE A CIGAR SO HE CAN RELAX!
NEW YORK CITY AND VICINITY SNOW

NEW JERSEY & PARTS OF NE PA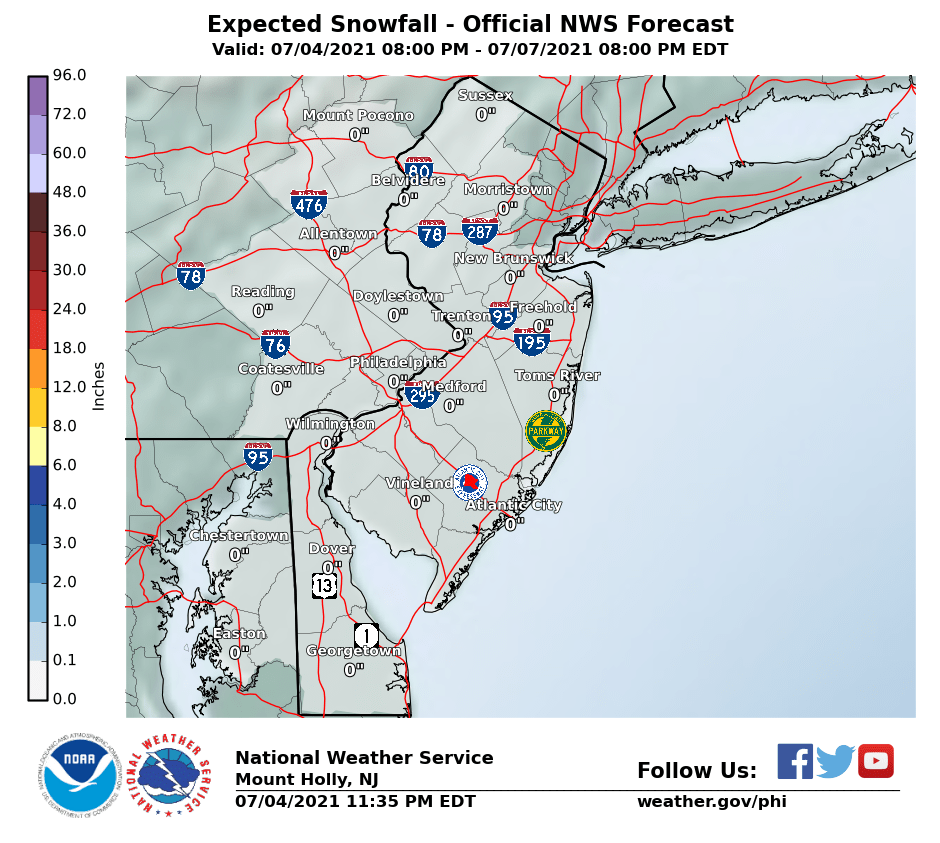 SOUTHERN AND SOUTHEAST NEW ENGLAND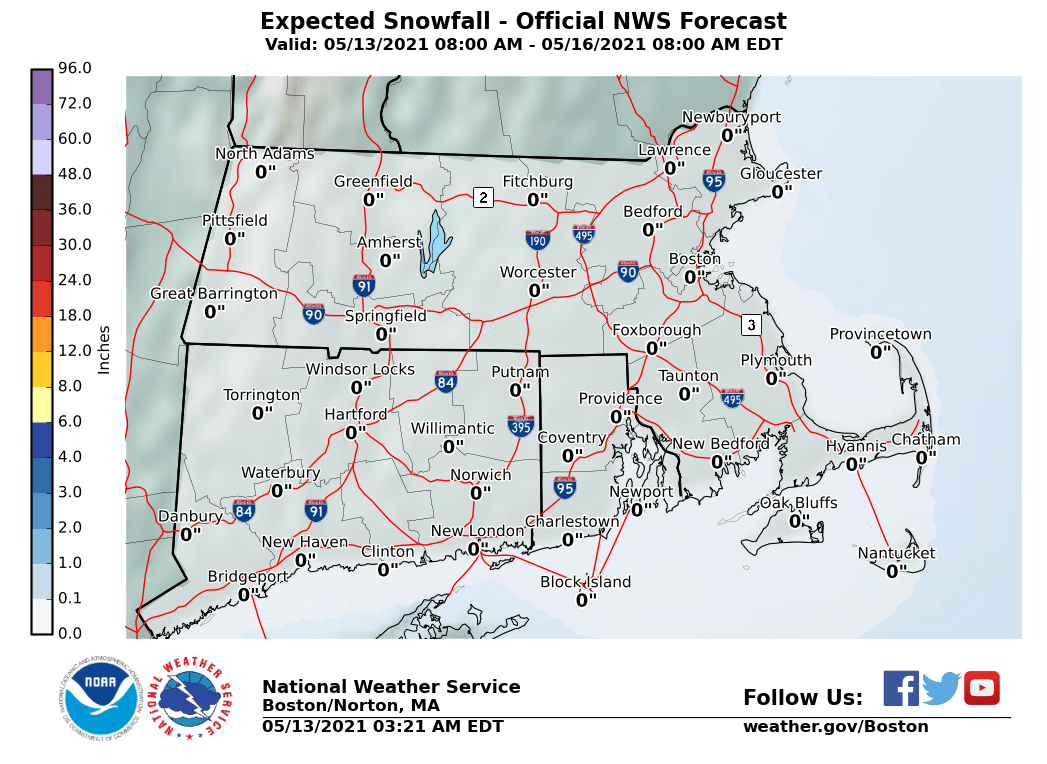 NORTHERN NEW ENGLAND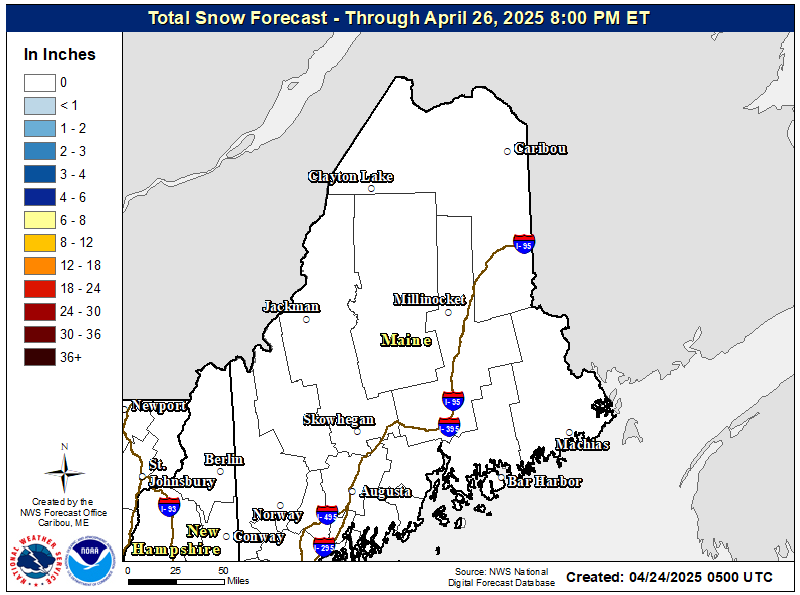 WESTERN NEW ENGLAND

MIDDLE AND UPPER HUDSON VALLEY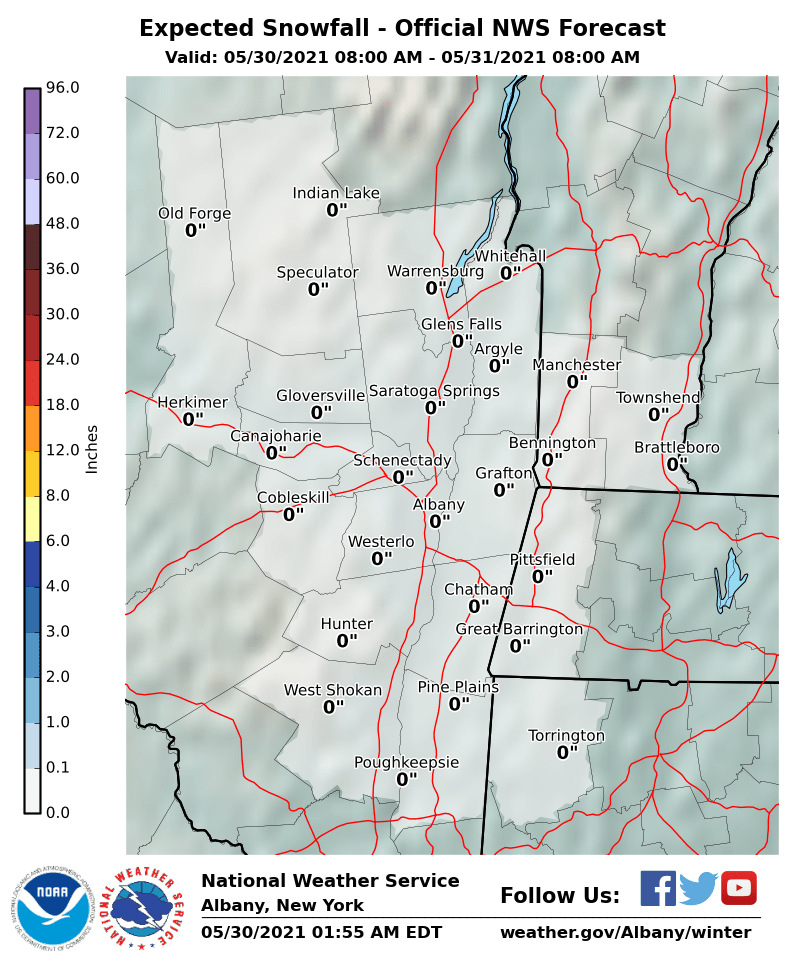 CENTRAL NEW YORK & NE PA
CENTRAL & SOUTH CENTRAL PA
VIRGINIA & MARYLAND
DAILY NORTHEAST SNOWFALL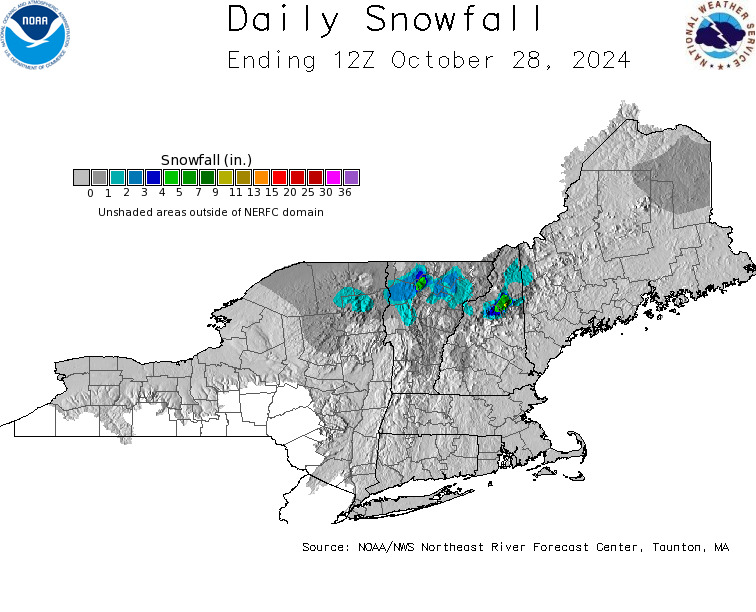 Please be advised that these are National Weather Service Forecast Maps and they auto update. Each office may update at different times and some offices are slower to update then others. Maps are usually updated before 5am and & 5pm however they may be updated at other times depending on forecast conditions. These are not my forecasts. My forecasts can be found on the JOE'S SNOWFORECAST PAGE. Individual forecasts for specific areas may also be found when conditions warrant on the my area forecasts. Those can be found on the website menu. Click on forecasts and then select your specific area.