DOWNLOAD MY APP FOR FREE & CONSIDER JOINING PATREON

THE APP IS ABSOLUTELY FREE TO ALL BUT CONSIDERING SUBSCRIBING TO PATREON FOR A WEATHER EXPERIENCE FREE OF ADS, EXCLUSIVE VIDEOS FOR MEMBERS ONLY AND MUCH MORE…STARTS AT $2 A MONTH..MESSAGE ME AT ANY TIME
National Weather Service Snow Forecast Maps Tuesday 02122019
The maps below are the National Weather Service Snow Forecast Maps for the Northeast through the Northern Middle Atlantic States. From the standpoint of snow ice and rain events over the years this will not stand out very much. We will see snow changing over to sleet & freezing rain and then rain. Areas inland could see a prolonged period where temperatures will struggle to get to the freezing mark so some icing is likely tomorrow evening into tomorrow night. Along the coast and in the major cities it will change over to rain.
JOE'S SNOW FORECAST MAP FINAL CALL
My own snow & sleet forecast is a bit lower overall than the Weather Service forecasts. This happens. I think the warming in the upper levels will come in a little faster and that will likely cut the snow back a bit.  Sleet could fall for at least several hours or longer which is going to impact accumulations. Then there is the freezing rain issue inland as temperatures struggle to get to 32 degrees or above. Along the coast what doesn't wash away will melt away on Wednesday.
SNOW FORECAST MAPS
New York City, Ne NJ, HV, LI, Coastal Ct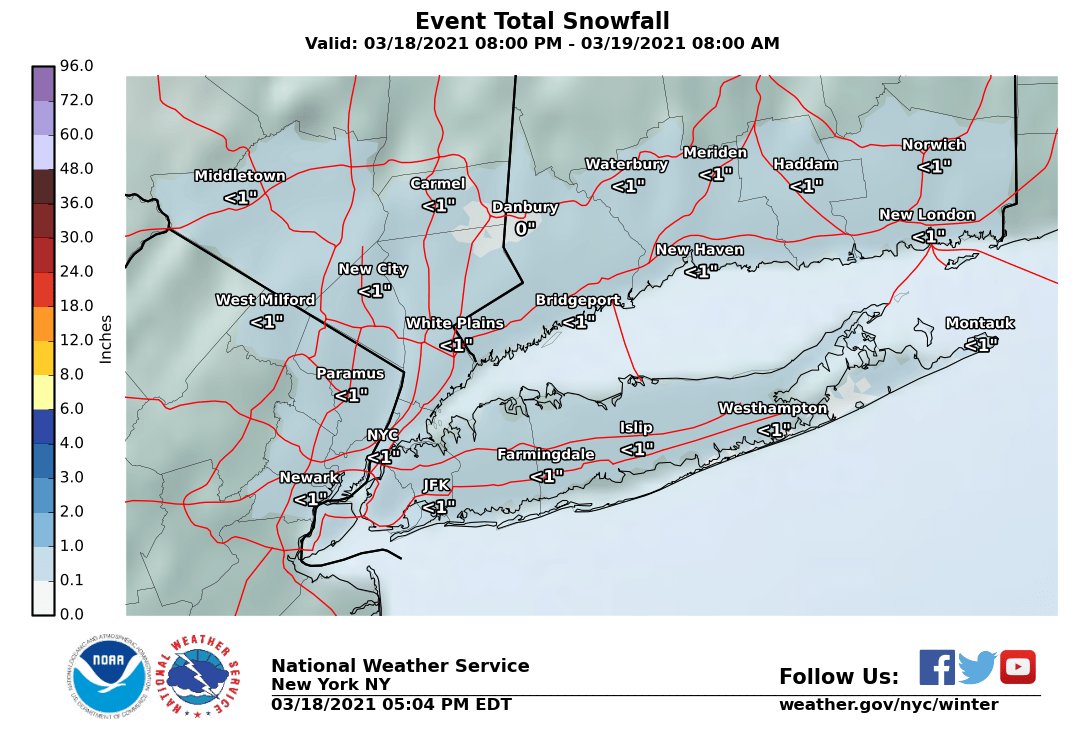 NEW YORK CITY & VICINITY ICE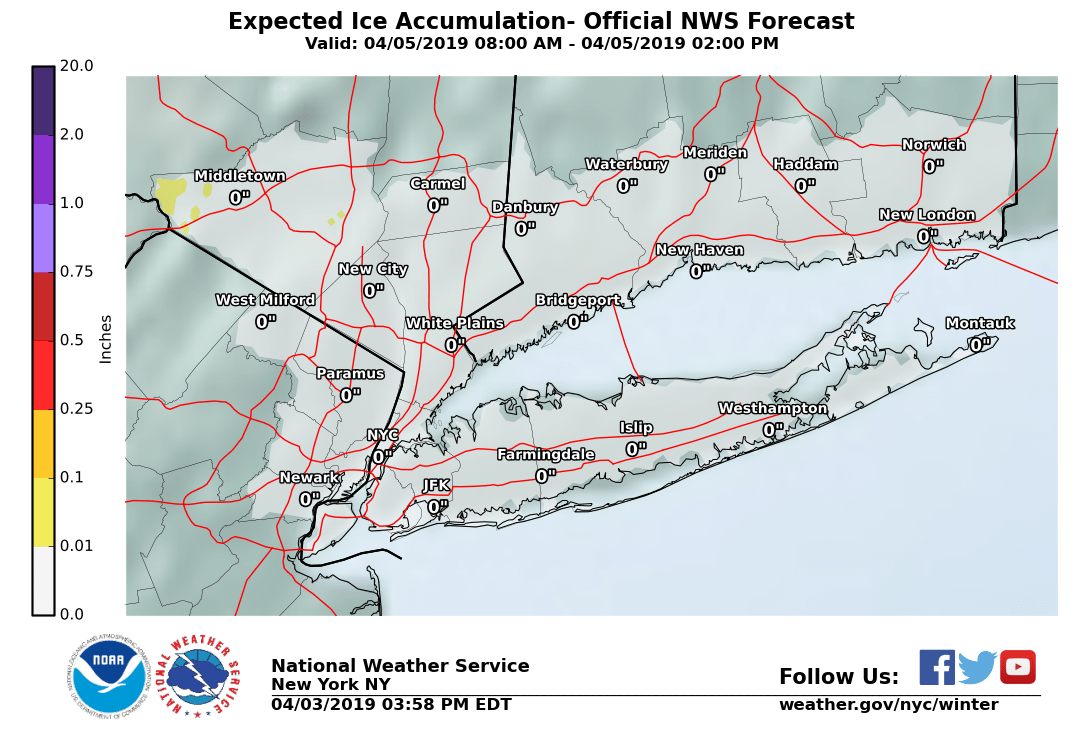 Snow in the areas of NYC and nearby will see snow develop in the morning hours around or just after daybreak. In the Southern half of New Jersey it will come in during the early morning hours.
NEW JERSEY & PARTS OF NE PA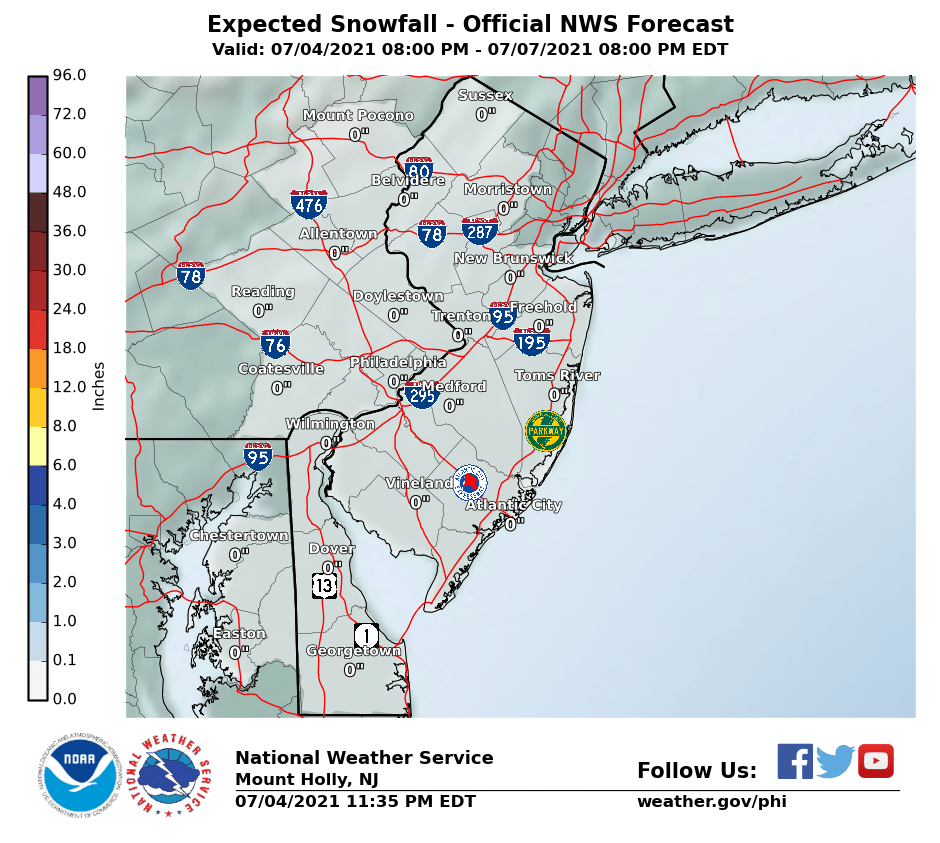 SOUTHERN AND SOUTHEAST NEW ENGLAND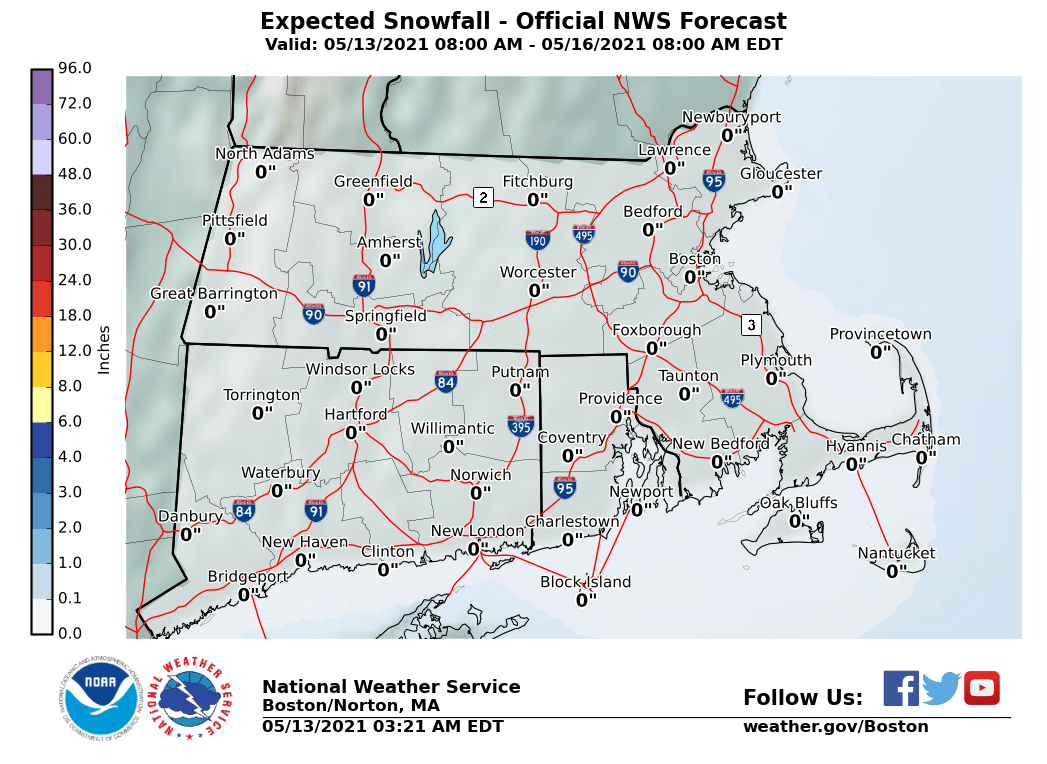 Southern New England sees snow developing later Tuesday morning or early afternoon and here too a change to sleet and then to rain is indicated though many areas north of Route 84 could have a tough time getting above 32 degrees.
NORTHERN NEW ENGLAND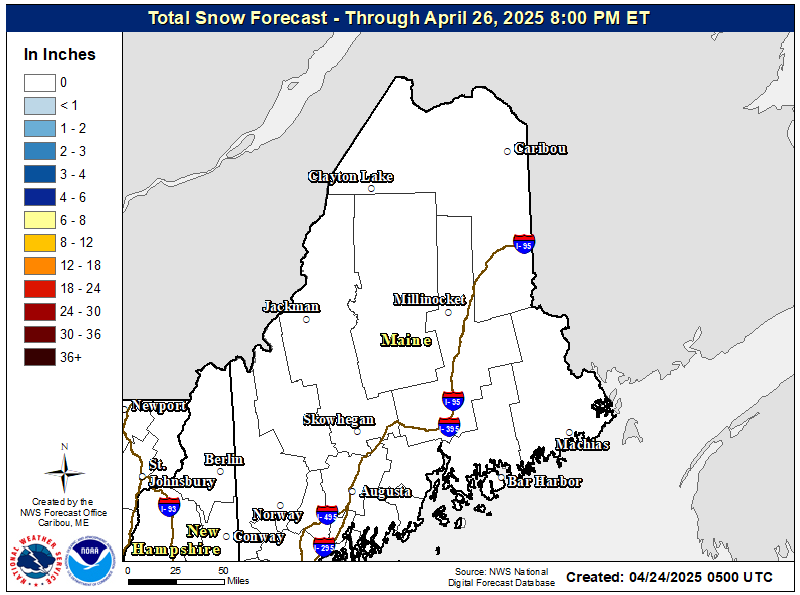 Nothern & Western New England it is mostly snow though southern areas could see a change to sleet for at least a few hours before changing back to snow.
MIDDLE AND UPPER HUDSON VALLEY
CENTRAL NEW YORK & NE PA
Northern areas of the Middle & Upper Upper Hudson Valley will see mostly snow with a change to sleet and freezing rain possible but more likely south in Pennsylvania.
CENTRAL & SOUTH CENTRAL PA
The areas from Western NY southward into Pennsylvania and Western Maryland will see varying conditions with heavier snows in elevated areas along with the risk for a change to sleet and freezing rain. Areas from Central Pennsylvania northward will have a tough time getting above freezing.
VIRGINIA & MARYLAND
DAILY NORTHEAST SNOWFALL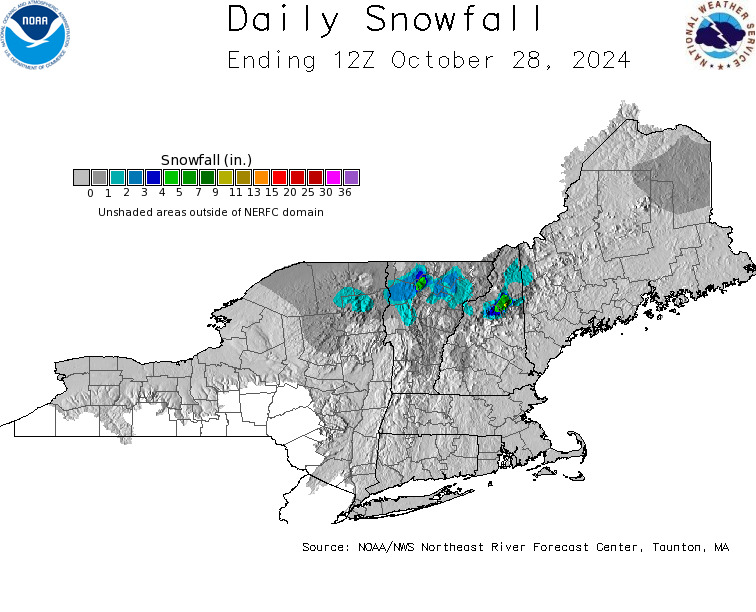 Please be advised that these are National Weather Service Forecast Maps and they auto update. Each office may update at different times and some offices are slower to update then others. Maps are usually updated before 5am and & 5pm however they may be updated at other times depending on forecast conditions. These are not my forecasts. My forecasts can be found on the JOE'S SNOWFORECAST PAGE. Individual forecasts for specific areas may also be found when conditions warrant on the my area forecasts. Those can be found on the website menu. Click on forecasts and then select your specific area.