DOWNLOAD MY APP FOR FREE & CONSIDER JOINING PATREON

THE APP IS ABSOLUTELY FREE TO ALL BUT CONSIDERING SUBSCRIBING TO PATREON FOR A WEATHER EXPERIENCE FREE OF ADS, EXCLUSIVE VIDEOS FOR MEMBERS ONLY AND MUCH MORE…STARTS AT $2 A MONTH..MESSAGE ME AT ANY TIME
National Weather Service Snow Forecast Maps 11/12-13/2019
SNOW FORECAST MAPS
For NYC, NE New Jersey, Hudson Valley, Long Island and Coastal Connecticut this area will see the least. Areas to the north of NYC will likely get shut out from this system or at worst see a couple of snow showers. From NYC & Western Long Island a coating to less than an inch will accumulate with more as you go south of NYC and less as you go north northeast or northwest. I don't anticipate any major issues here.
New York City, Ne NJ, HV, LI, Coastal Ct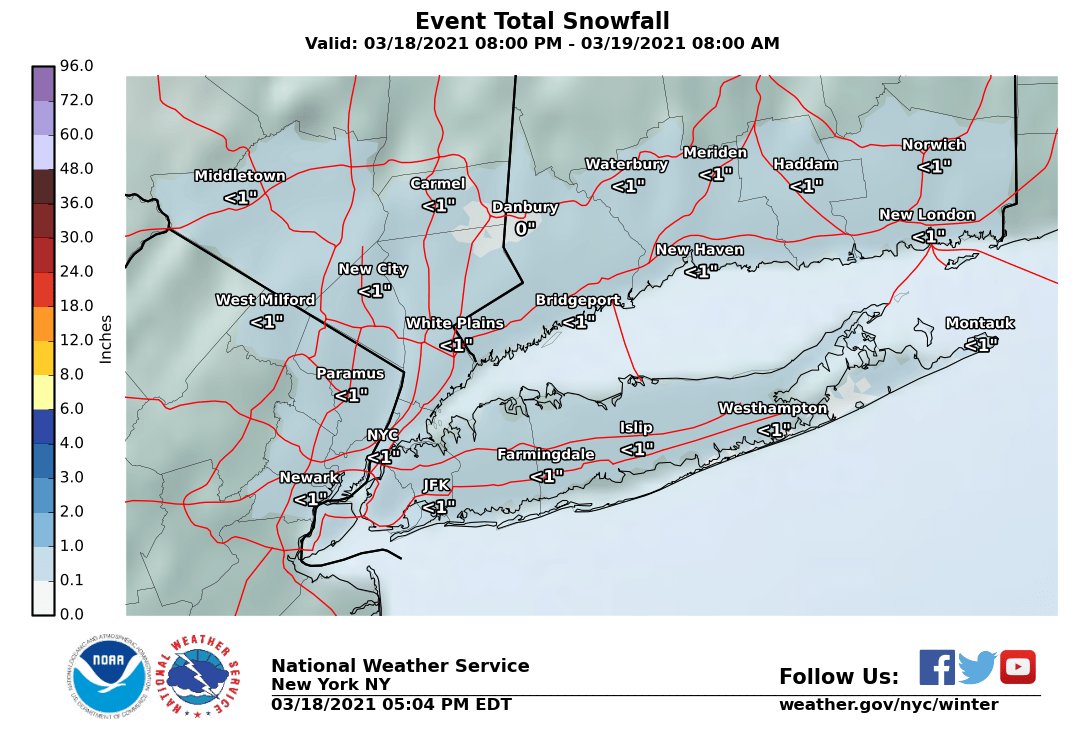 For New Jersey north of Route 195 we see a coating to an inch at most with little north of Route 80. However from Route 195 (which cuts the state in half north to south) we are looking at an inch or two and for the Southern New Jersey counties Atlantic, Cape May Cumberland & Salem counties two three inches are forecast. Winter Weather Advisories are posted for the Southern New Jersey Counties.
NEW JERSEY & PARTS OF NE PA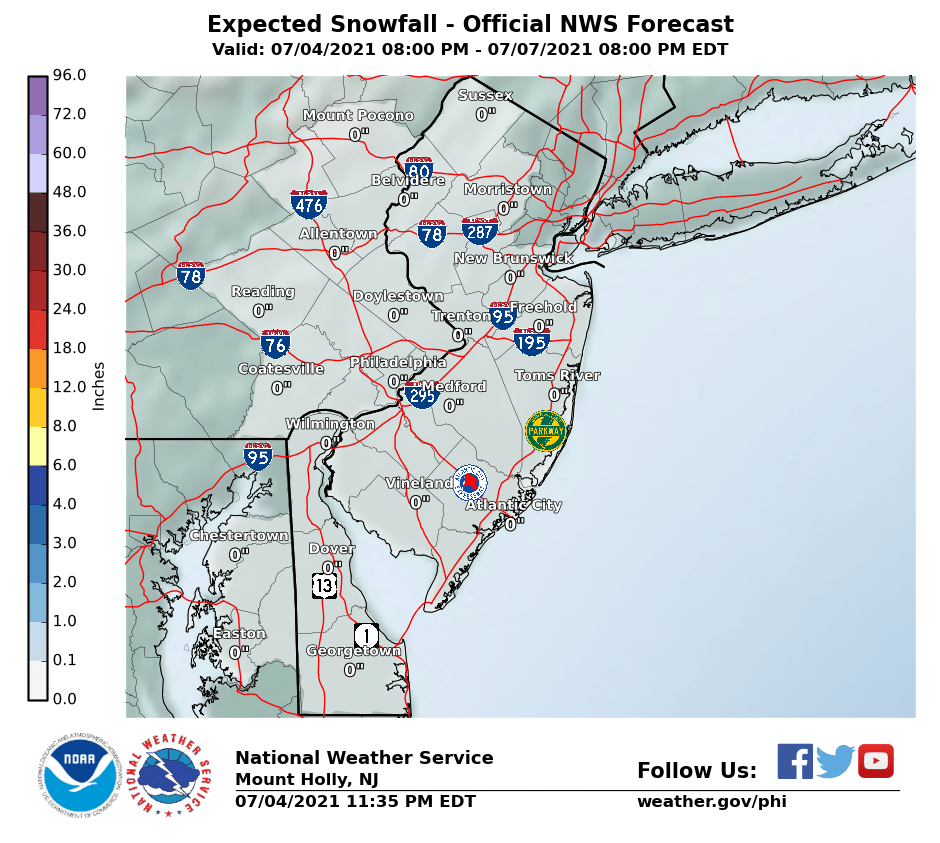 .
CENTRAL & SOUTH CENTRAL PA
For South Central Pennsylvania westward Winter Weather Advisories are posted from York County Westward and southward into North Central Maryland. 2 to 3 inches are forecast here with higher amounts as you head south.  Amounts cut off as you go north of Route 80 where a coating to an inch or less with near zero amounts in the northern counties
VIRGINIA & MARYLAND
For this area we will see the highest snow totals with Winter Storm Warnings posted for the counties south and west of Washington DC. North of DC 2 to 4 inches looks like a good bet with 4 to 6 inches south west and a few counties in the 6 inch or higher range.
SNOW FORECAST MAPS ACROSS THE SOUTH
WESTERN VIRGINIA INTO WESTERN NORTH CAROLINA
Winter Storm Warnings and Winter Storm Watches extend further south to the North Carolina state line with amounts tailing off a bit as you head southward. The northern part of this zone could see 6 inches or more while the southern part in North Carolina about an inch or two.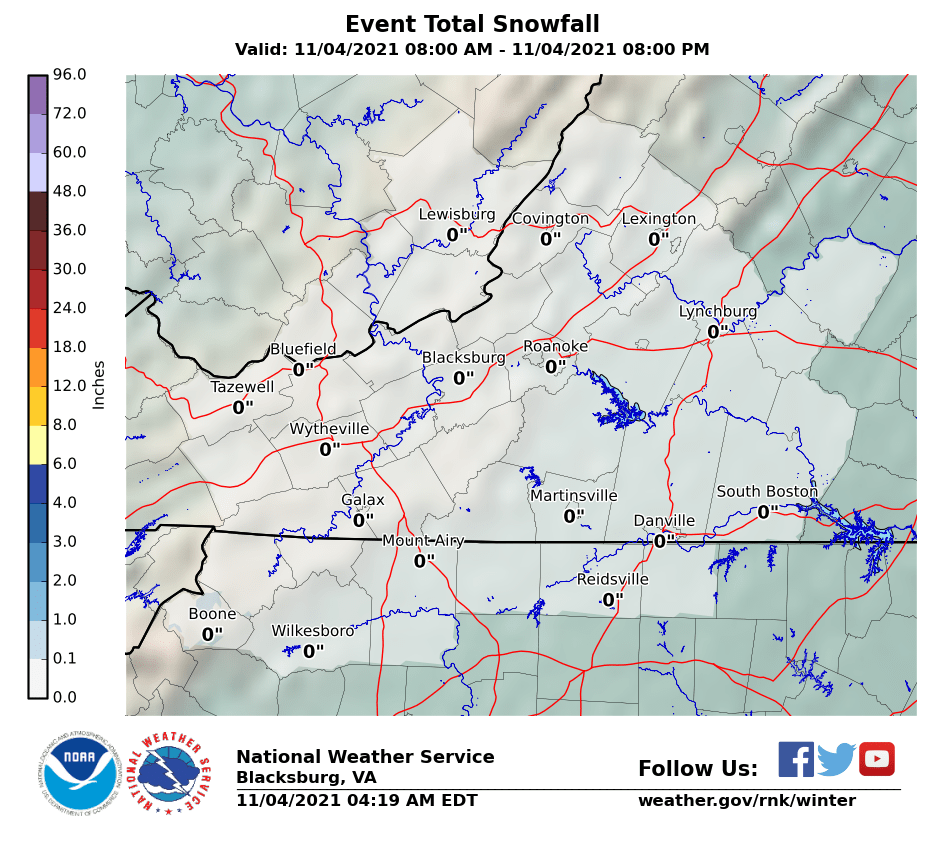 Please be advised that these are National Weather Service Forecast Maps and they auto update. Each office may update at different times and some offices are slower to update then others. Maps are usually updated before 5am and & 5pm however they may be updated at other times depending on forecast conditions. These are not my forecasts. My forecasts can be found on the JOE'S SNOWFORECAST PAGE. Individual forecasts for specific areas may also be found when conditions warrant on the my area forecasts. Those can be found on the website menu. Click on forecasts and then select your specific area.