National Weather Service Snowfall  Wind Forecasts
Here are the latest National Weather Service forecasts for wind and snowfall. Click on the image to see full size. The wind forecast is for gusts tomorrow morning. Notice the large area of 50 to 60 mph winds and an even larger area of 40 to 50 mph winds.
With regards to the snowfall, the totals should be minimal. However combine falling snow with those strong wind gusts and you will have restricted visibility down to near zero at times. This will be fast. It will occur between 3am and 7am from west to east given the storm's fast movement.
NEW YORK CITY AND VICINITY SNOW

NEW JERSEY & PARTS OF NE PA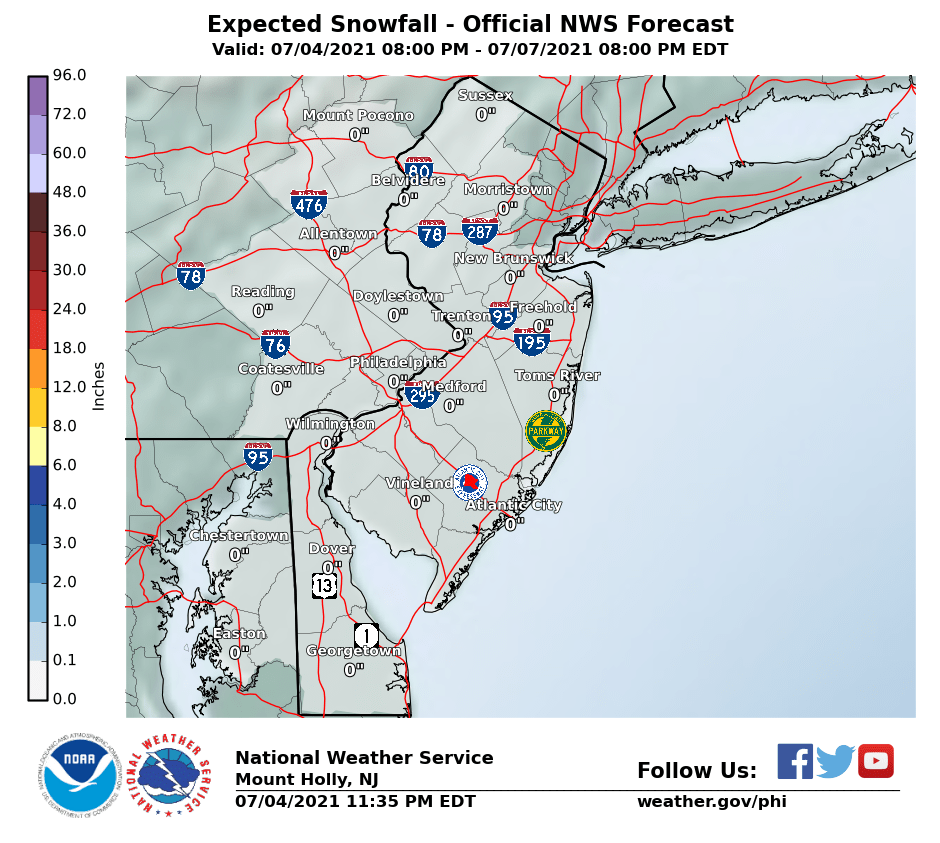 SOUTHERN AND SOUTHEAST NEW ENGLAND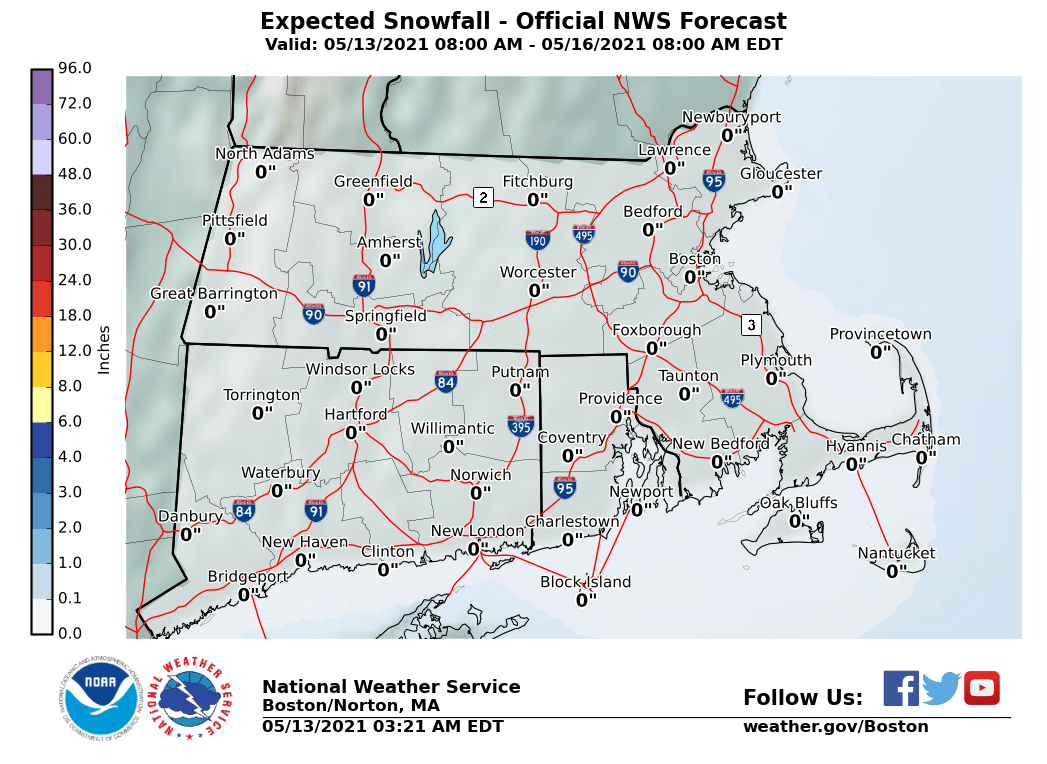 MIDDLE AND UPPER HUDSON VALLEY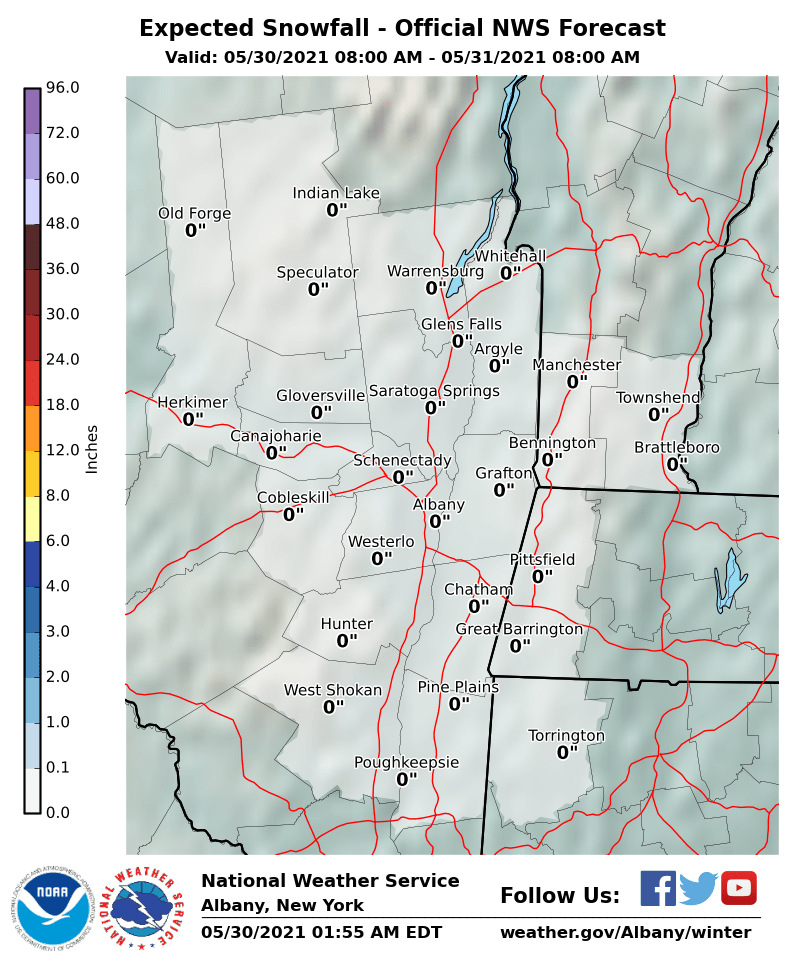 CENTRAL NEW YORK & NE PA
CENTRAL & SOUTH CENTRAL PA
VIRGINIA & MARYLAND
NO
DAILY NORTHEAST SNOWFALL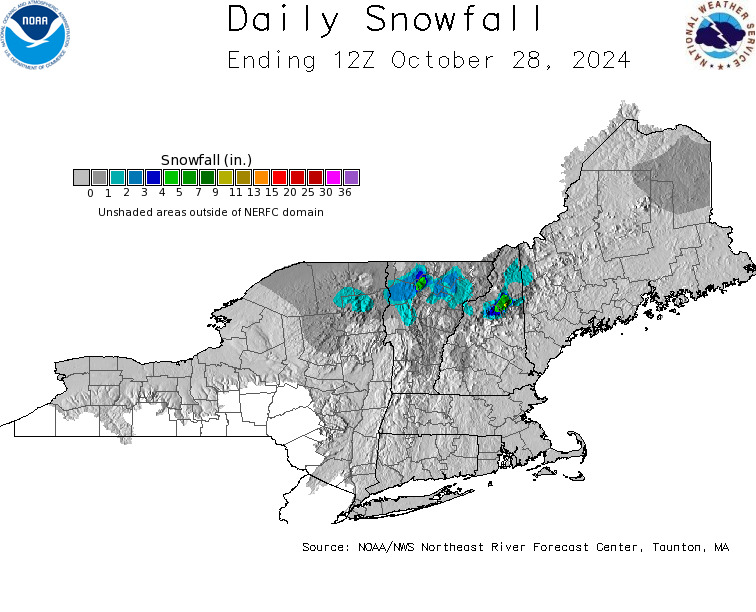 Please be advised that these are National Weather Service Forecast Maps and they auto update. Each office may update at different times and some offices are slower to update then others. Maps are usually updated before 5am and & 5pm however they may be updated at other times depending on forecast conditions.