Nam Model Waves Of Rain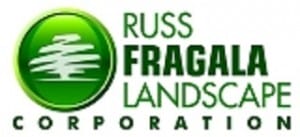 MENTION JOE CIOFFI AND GET A 5% DISCOUNT
Now that this overnight and morning surge of rain is done with we look ahead to the next round of upper air disturbances that will be moving through over the next several days. The NAM model shows what i think could best be described as waves of rain coming through from time to time. Last's night's rain was an organized disturbance that moved through. Going forward through Thursday we have a number of smaller disturbances that are rotating around the deep upper trough in the east. Each disturbance lines up a little differently than the next. Some will bring rain to some areas and not to others. And this could change from run to run given all the energy that is apparently running around.
Nam Model Waves Wednesday
Late Afternoon Surface Map
The next one of importance appears to be one for the dayside of Wednesday. This is the NAM model for 4pm Wednesday. Much of what is shown appears light overall and while it covers a large area, my suspicion is that this may be a bit overdone. I think the best approach through Wednesday night is to watch the radar and anticipate some light rain or drizzle with the occasional heavier downpour. Clouds will will be the one constant through all of this and except for occasional brightening, this is about the best we are going to able to do through the end of the week regarding sunshine.
Nam Model Waves
Nam Model Thursday Afternoon
One big positive regarding low pressure development at the end of the week is that there is no big high pressure to the north to create a seriously strong onshore flow. With a  new moon on Friday this might have created serious coastal flooding issues. Also the fact that there is so much disorganized energy running around, it prevents a big storm from developing. This should be helpful in minimizing coastal flooding concerns however there is an onshore flow that sets up. We will have to examine the tidal concerns on Thursday when we have a better handle on this.
Nam Model Waves
NAM model upper air Thursday
The other thing that prevents this from being a big coastal storm is the upper flow. Yes we do have a strong upper low that dives into the southeast. The problem is that it does not lift up around and north but instead moves along slowly to the northeast and east with that NE SW tilt. Energy from the north stays separate and actually creates less room for a major storm to form as the Euro model showed days ago. Instead we will probably have one weaker low that will mill around the coast and rotate around this feature until another northern stream energy source comes down this week and finally kicks this away. That will come with a cold front here on Sunday and with that there could be some showers.
Before that we have late Thursday and Friday and you can see on the NAM for Friday evening that while it develops a low offshore it tends to pin most of the rain with that on the  western side of the low center.
Nam Model Waves
NAM MODEL SURFACE MAP FRIDAY EVENING
At this point it seems safe to say that into Saturday we will have on and off rain to deal and then we will watch to see how the Friday low plays out with regards to rain and whether that area of rain shown winds up staying mostly south or gets lifted up to the northeast. We will see what the global models have to say about this later today.
FiOS1 News Weather Forecast For Long Island
FiOS1 News Weather Forecast For New Jersey
FiOS1 News Weather Forecast For Hudson Valley
NATIONAL WEATHER SERVICE SNOW FORECASTS
LATEST JOESTRADAMUS ON THE LONG RANGE

NOMINATED FOR AN APPY AWARD FOR BEST WEATHER APP!!
Weather App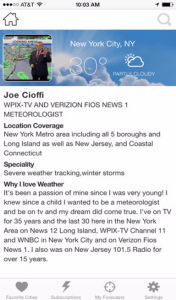 Don't be without Meteorologist Joe Cioffi's weather app. It is really a meteorologist app because you get my forecasts and my analysis and not some automated computer generated forecast based on the GFS model. This is why your app forecast changes every 6 hours. It is model driven with no human input at all. It gives you an icon, a temperature and no insight whatsoever.
It is a complete weather app to suit your forecast needs. All the weather information you need is right on your phone. Android or I-phone, use it to keep track of all the latest weather information and forecasts. This weather app is also free of advertising so you don't have to worry about security issues with your device. An accurate forecast and no worries that your device is being compromised.
Use it in conjunction with my website and my facebook and twitter and you have complete weather coverage of all the latest weather and the long range outlook. The website has been redone and upgraded. Its easy to use and everything is archived so you can see how well Joe does or doesn't do when it comes to forecasts and outlooks.
Just click on the google play button or the apple store button on the sidebar for my app which is on My Weather Concierge. Download the app for free. Subscribe to my forecasts on an ad free environment for just 99 cents a month.
Get my forecasts in the palm of your hand for less than the cost of a cup of Joe!