NAM Model HRRR Model On T-STORMS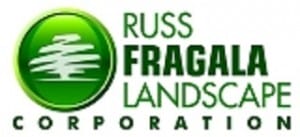 MENTION JOE CIOFFI AND GET A 5% DISCOUNT
NAM Model HRRR Model
Two slightly different views emerge between the NAM Model & the HRRR Model regarding the first round of thunderstorms for later today. The images below are the NAM model HRRR model at 1pm Friday.
NAM Model HRRR Model 1pm FRIDAY

The two models are not that far apart at this stage of the game with some showers around in the early afternoon but you can see the HRRR model and to some extent the NAM model begin to develop a line in Eastern Pennsylvania. Now we do not have the HRRR model available after 1pm but we do have the NAM model view for 6pm Friday evening.
NAM Model 5pm Friday
The NAM model it seems wants to get aggressive with that line as it moves across New Jersey, New York City and Long Island late Friday afternoon. The NAM model generates 1/2 inch to 1 inch rainfall amounts out of this. Now this seems to me to be a bit overdone given that the dynamics aren't exactly ideal. The question is whether they hold together as they move east and whether the marine layer is going to be dense enough to weaken storms as they move eastward.
The second front for later Saturday appeared to have the stronger dynamics as of yesterday but when you look at the new NAM model run from overnight for late Saturday afternoon, it seems that the second front looks more like a big yawn.
NAM Model 4pm Saturday
It seemed to me that the second front would have more to work with than the first given the instability and other conditions in the atmosphere are more favorable on Saturday's storms than today's. We will see what the storm prediction center's view on all this is later today.
FiOS1 News Weather Forecast For Long Island
FiOS1 News Weather Forecast For New Jersey
FiOS1 News Weather Forecast For Hudson Valley
NATIONAL WEATHER SERVICE SNOW FORECASTS
LATEST JOESTRADAMUS ON THE LONG RANGE

NOMINATED FOR AN APPY AWARD FOR BEST WEATHER APP!!
Weather App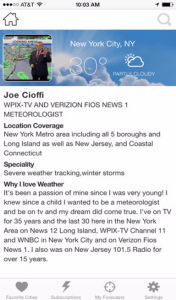 Don't be without Meteorologist Joe Cioffi's weather app. It is really a meteorologist app because you get my forecasts and my analysis and not some automated computer generated forecast based on the GFS model. This is why your app forecast changes every 6 hours. It is model driven with no human input at all. It gives you an icon, a temperature and no insight whatsoever.
It is a complete weather app to suit your forecast needs. All the weather information you need is right on your phone. Android or I-phone, use it to keep track of all the latest weather information and forecasts. This weather app is also free of advertising so you don't have to worry about security issues with your device. An accurate forecast and no worries that your device is being compromised.
Use it in conjunction with my website and my facebook and twitter and you have complete weather coverage of all the latest weather and the long range outlook. The website has been redone and upgraded. Its easy to use and everything is archived so you can see how well Joe does or doesn't do when it comes to forecasts and outlooks.
Just click on the google play button or the apple store button on the sidebar for my app which is on My Weather Concierge. Download the app for free. Subscribe to my forecasts on an ad free environment for just 99 cents a month.
Get my forecasts in the palm of your hand for less than the cost of a cup of Joe!