Weather Synopsis  & Long Range Saturday  9/25/2021 8am
Support my app through Patreon
. It keeps ads to a minimum and additional exclusive weather coverage is provided on that platform including extra videos and one on one contact.

Weather in 5/Joe & Joe Weather Show Latest Podcast
Nice Weather Weekend Week Ahead Looks Mostly Dry
No Major Storms Or Cold Fronts
Autumn is the usual time of year where we can get into long stretches of nice weather and rainfall backs off. This is actually one of the drier times of year as summer weather patterns weaken and it is too early to feel the impact of the northern jet stream from Canada. This leaves us in a weekend like this one which is going to be nice and sunny. Temperatures today will be topping out in the 70s. On the satellite view this morning you can see on the middle right Subtropical Storm Teresa which is a poorly defined system. It is moving west northwest but it is about to turn north and be absorbed by a developing storm in the Canadian maritime provinces.
SATELLITE

About the only place where there could be a few scattered showers today will be over Eastern Long Island northeast to Southeastern New England where yesterday's cold front lies, waiting for Teresa to be absorbed. Once that happens the front will go on its merry way to the east and our nice dry weather can continue.
WEATHER RADAR


Except for areas to the east mentioned earlier where clouds and a shower or two linger this evening, overall skies will be clear tonight as an upper trough goes by to our north. Most lows will be in the 50s to near 60. Sunday will be a partly to mostly sunny day. Most highs Sunday will be in the low to middle 70s with no issues.
The new week begins with lots of sunshine for Monday with highs in the 70s. Tuesday sees a cold front approaching from the north as an upper trough and upper low strengthen over Eastern Canada. This strengthens the northerly flow aloft so the front will pass late in the day Tuesday with a few showers. Ahead of the passage highs will be in the 70s with the best chance for showers in the afternoon and evening.
Once the front passes we should be dry for Wednesday and Thursday as another high builds down from Eastern Canada. It seems that enough of that high and northerly flow will keep us out of an onshore flow. It also appears that the upper pattern would favor Hurricane Sam to ride northward to the east and offshore though the blocky-ness of the pattern leads me to be a little cautious. We will need to see the evolution of the block in the East over the weekend to see where this is all going. For now Sam continues to strengthen with winds approaching major hurricane strength and it should be a major hurricane later today.
SNOW FORECAST MAPS
New York City, Ne NJ, HV, LI, Coastal Ct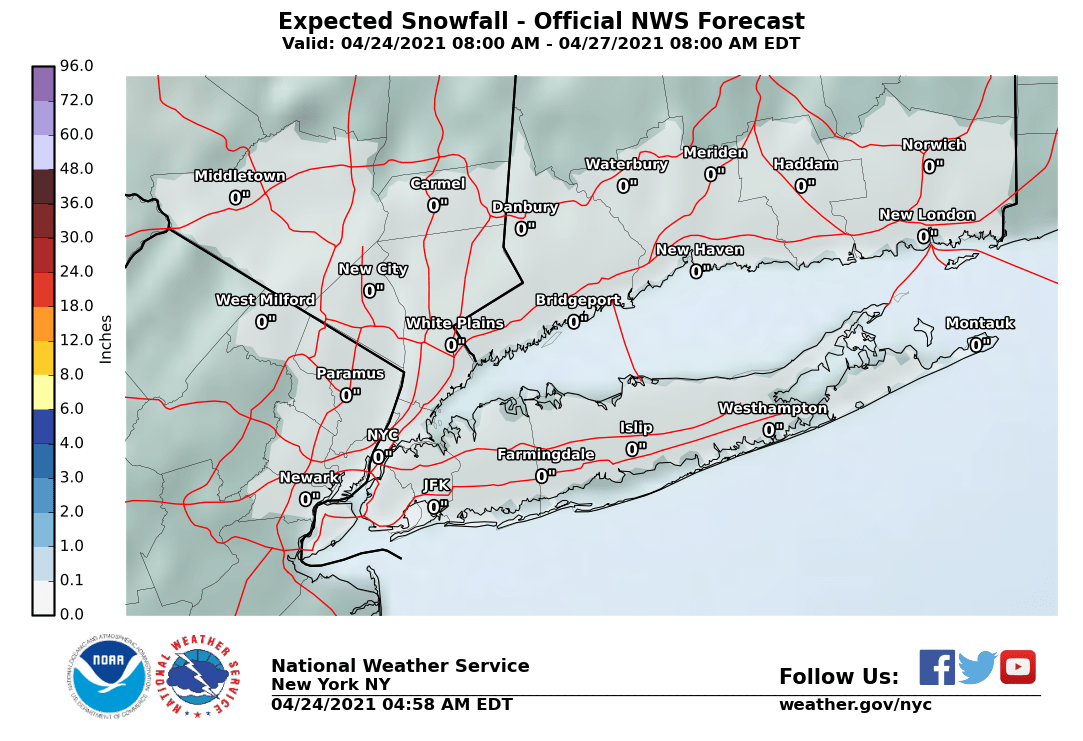 SOUTHEAST NEW ENGLAND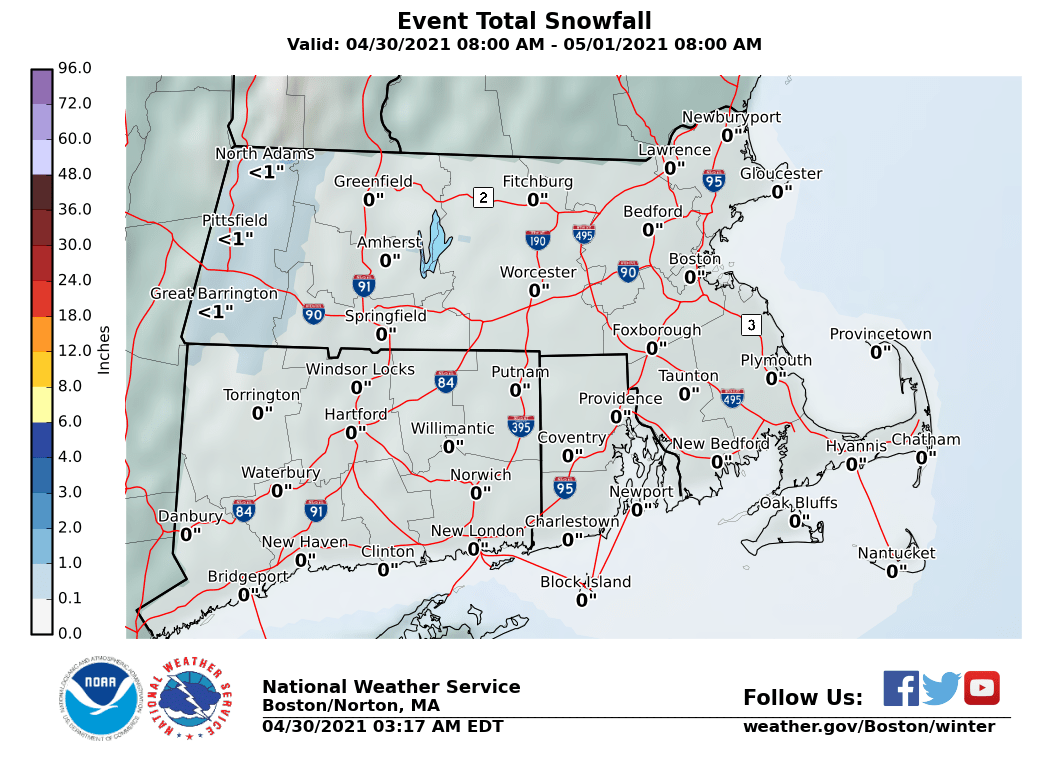 NEW JERSEY & PARTS OF NE PA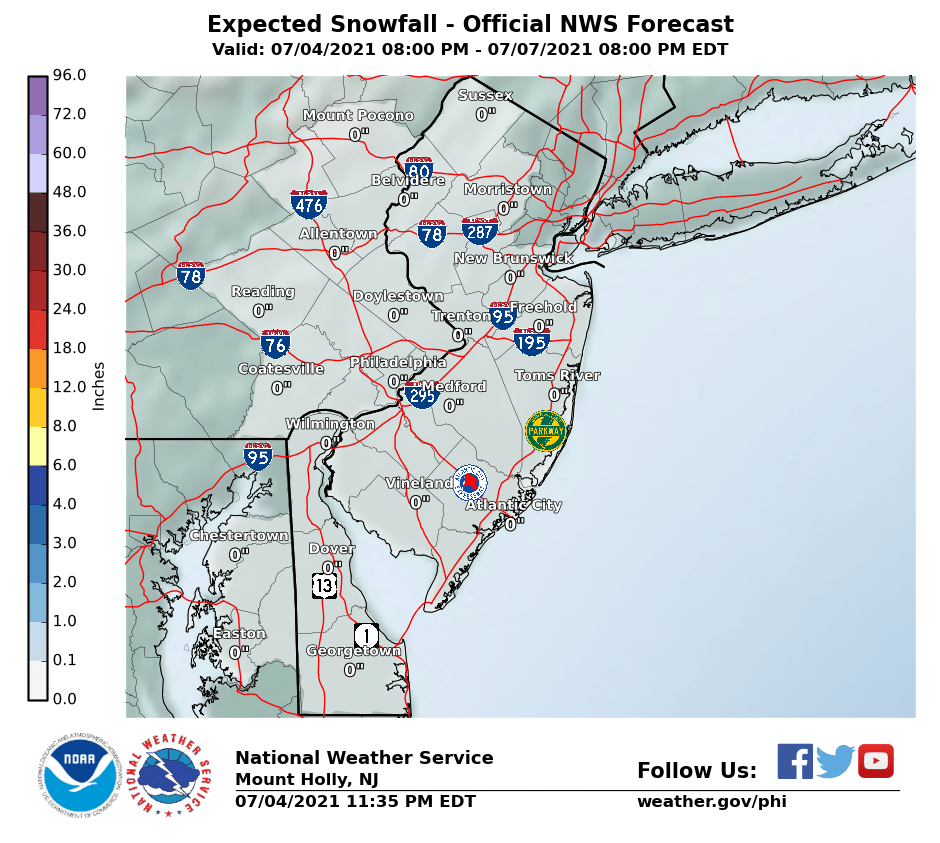 NORTHERN NEW ENGLAND
 WESTERN NEW ENGLAND
MIDDLE AND UPPER HUDSON VALLEY
CENTRAL NEW YORK & NE PA
CENTRAL & SOUTH CENTRAL PA
WESTERN PENNSYLVANIA EASTERN OHIO
VIRGINIA & MARYLAND
SNOW FORECAST MAPS ACROSS THE SOUTH
SOUTHEAST VIRGINIA
WESTERN VIRGINIA INTO WESTERN NORTH CAROLINA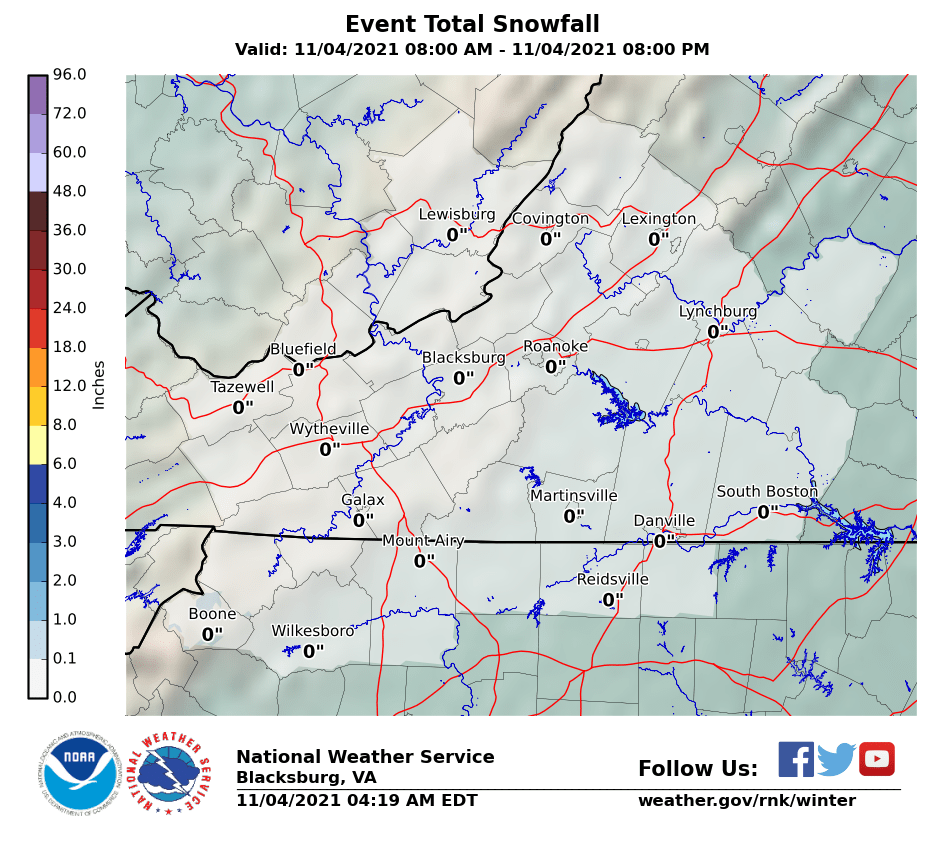 WESTERN NORTH CAROLINA & SOUTH CAROLINA
EASTERN NORTH CAROLINA
COASTAL & SOUTHEAST NORTH CAROLINA
Southern New England Ice Forecast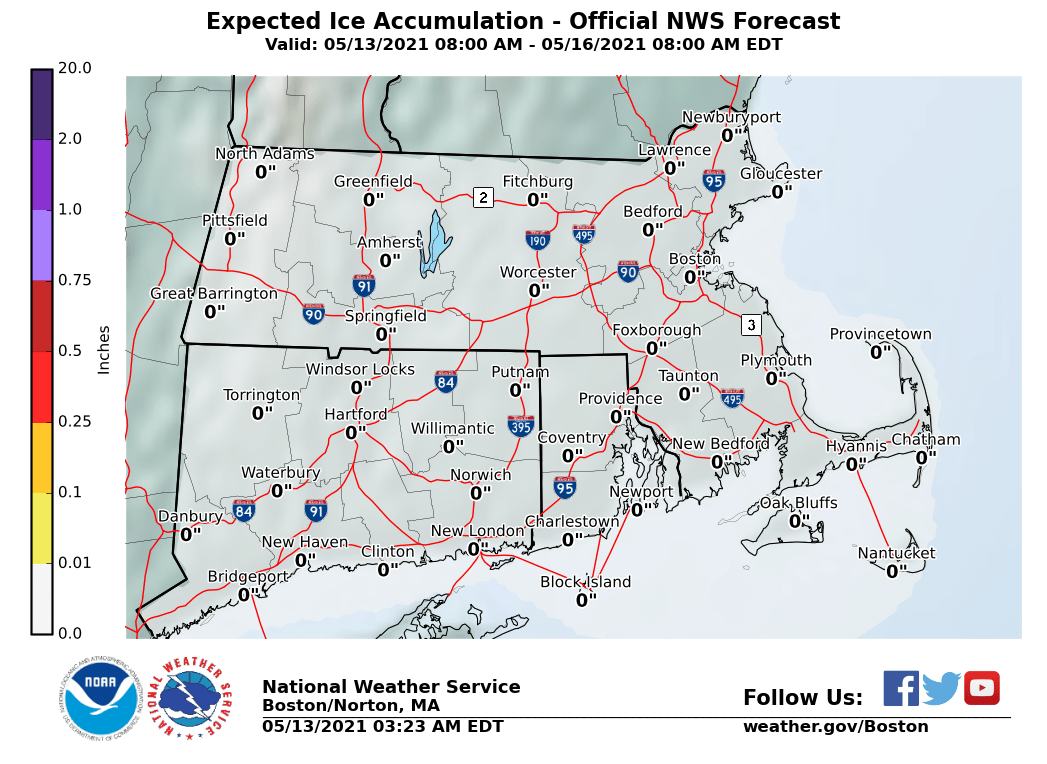 Middle & Upper Hudson Valley Ice Forecast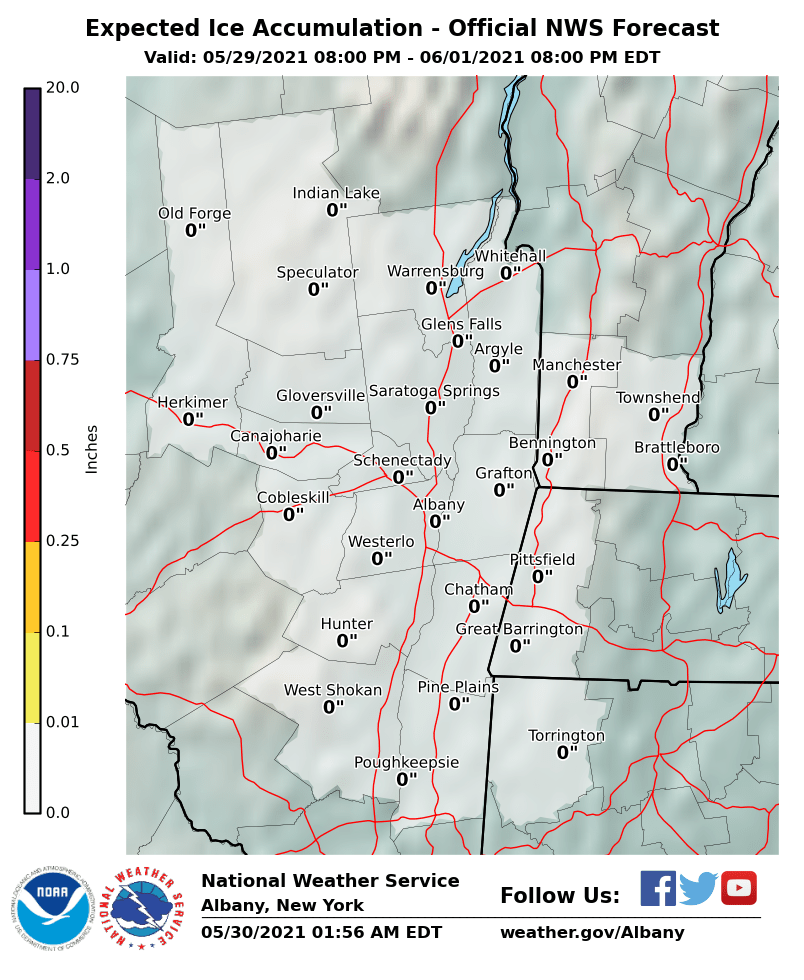 Southeast NY Ice Forecast
Northeast PA/New Jersey Ice Forecast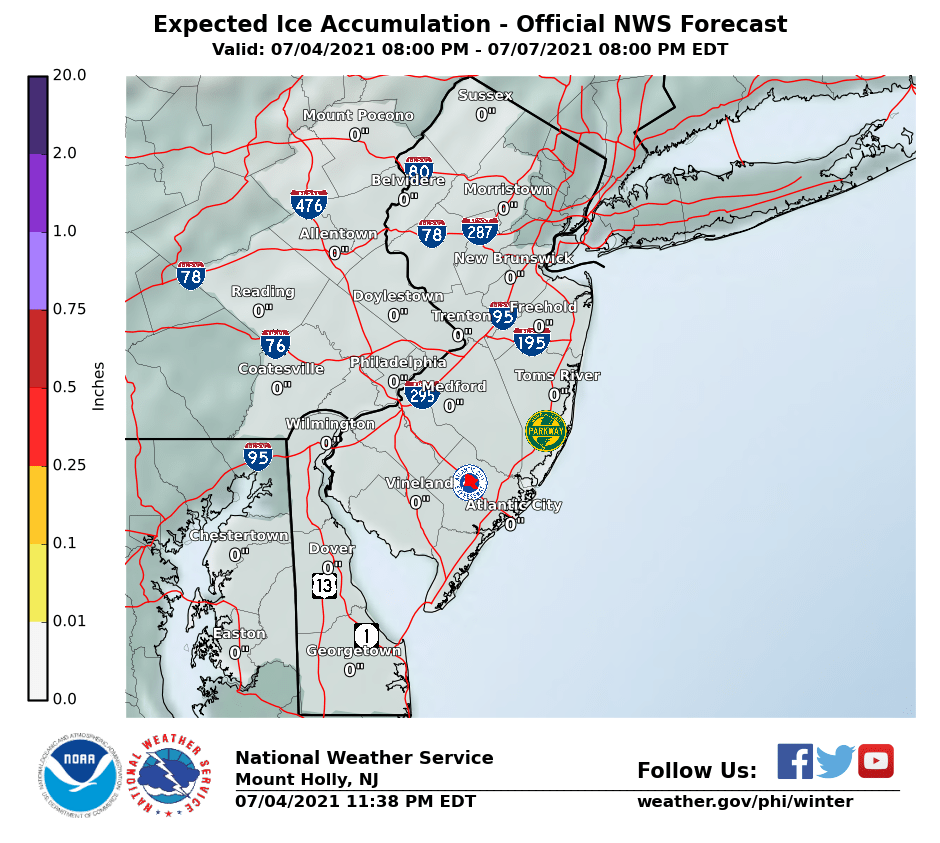 DAILY NORTHEAST SNOWFALL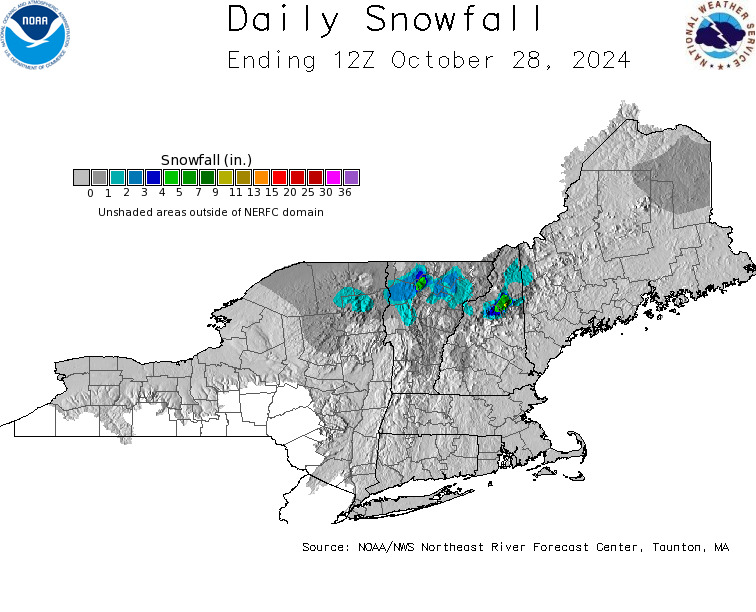 NATIONAL SEVERE WEATHER OUTLOOK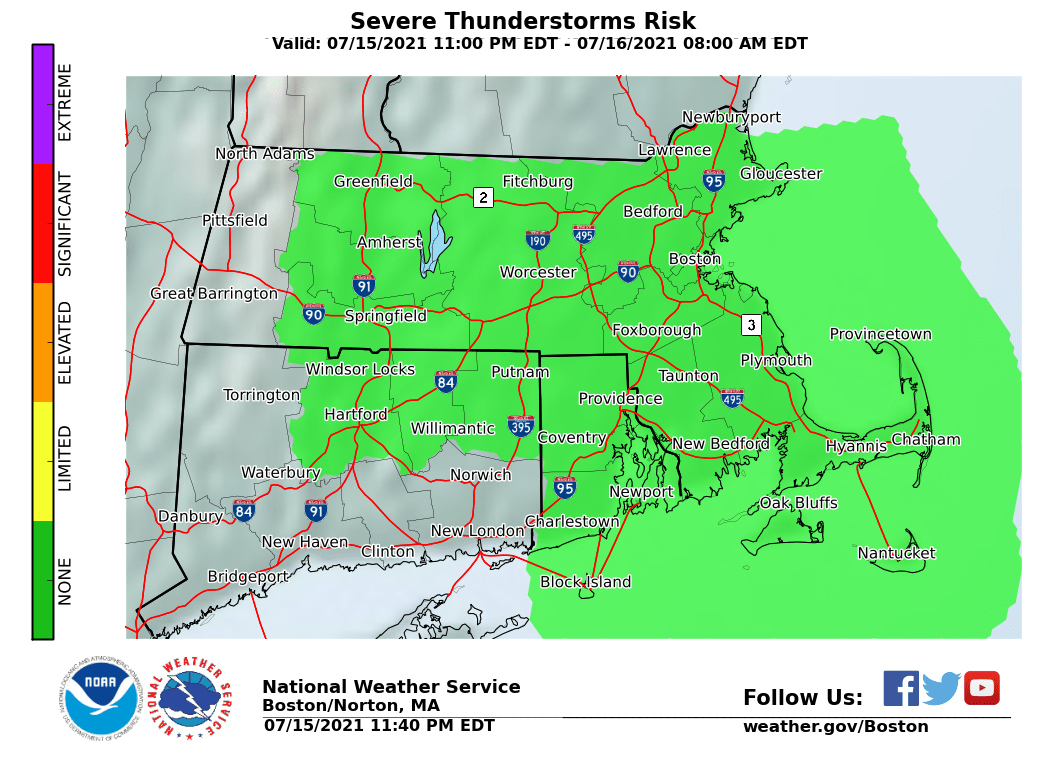 EASTERN SATELLITE

F5 WEATHER REGIONAL RADAR NORTHEAST

F5 WEATHER REGIONAL RADAR MID ATLANTIC
F5 WEATHER REGIONAL RADAR SOUTHEAST
Please note that with regards to any tropical storms or hurricanes, should a storm be threatening, please consult your local National Weather Service office or your local government officials about what action you should be taking to protect life and property.