Weather Synopsis  & Long Range Tuesday  1/18/2022 8am
Support my app through Patreon
. It keeps ads to a minimum and additional exclusive weather coverage is provided on that platform including extra videos and one on one contact.

Weather in 5/Joe & Joe Weather Show Latest Podcast
Snow Chance Thursday With Front Weekend Outlook Remains Unclear
Weather across the Mid Atlantic and Northeast is slowly improving as our winter storm from the weekend continues to move along into Canada. There clouds and some lake effect snow showers going on with winds coming off the lakes. It turned colder overnight as we settled in the 20s. A sunny cold day is forecast today as temperatures make their way into the 30s.
SATELLITE

WEATHER RADAR

There are no issues going forward through Wednesday. High pressure moves offshore and winds turn southwest. Sunshine should take temperatures up into the low and mid 40s. We have an arctic cold front headed our way for passage late Wednesday night into Thursday. We have a set up here for overrunning precipitation behind the front thanks to northeast winds bringing down very cold air and southwest winds aloft bringing warmer air over it.
Unlike other fronts which is going to move through, this one is going to slow down and stall and a little wave is going to develop. It won't be much of a wave but it will be enough to produce a quarter of an inch of liquid equivalent precipitation and in some places a bit more. Also cold air will will come in fast so rain comes in during the early morning hours Thursday and changes to snow rather quickly from north to south.
This is the sort of situation where it snows for about 6 hours so snow amounts are limited by time. It could be something that produces a coating to as much as a few inches for somebody. Sometimes you can get a little upside and somebody winds up with a surprise 3 or 4 inches. For now we are still on the idea that we see a coating to a couple of inches in a some places. Snow ends late morning into early afternoon from west to east and then we deal with leftover clouds and colder temperatures which will be falling into the 20s while it is snowing. Lows Thursday night will be in the single digits to middle teens.
Friday and into the weekend we have a mess going on with several weather systems running around and that makes forecasting the weekend a bit difficult. The cold front from Thursday is not going to go very far after a weak wave goes by and the front will remain stalled off the Southeast US coast and into the Gulf of Mexico. Precipitation will develop along that frontal boundary and we will be waiting for another wave to develop on that front and head northeastward.
Snow develops over the Southeast US and the cold air will bring ice down to the coast of the Carolinas and the wedge of cold air will build back into North Georgia. An upper trough swings east across the Ohio Valley. Logic dictates that this wave would stay just to our south and be a snow and ice issue for the Middle and South Atlantic states but we still have a stubborn European model that brings a stronger low further north and lifting heavier snows to coastal areas from Southern New England down to Delaware.
For now we are left hanging here regarding this outcome. In the meantime let's go back to Thursday's frontal passage and wave. The NWS snow forecast maps are out for this time frame and the early call is for a coating to an inch or so. This is the first snow forecast map for Thursday and I think we might see these numbers adjusted upward later on.
Longer range very cold air out of Northern Canada is forecast to come into the Eastern US next week. It looks like it may be a prolonged period of cold lasting through much of next week but a lot will depend on what happens with any storm development this weekend.

Please note that with regards to any severe weather,  tropical storms, or hurricanes, should a storm be threatening, please consult your local National Weather Service office or your local government officials about what action you should be taking to protect life and property.
SNOW FORECAST MAPS
New York City, Ne NJ, HV, LI, Coastal Ct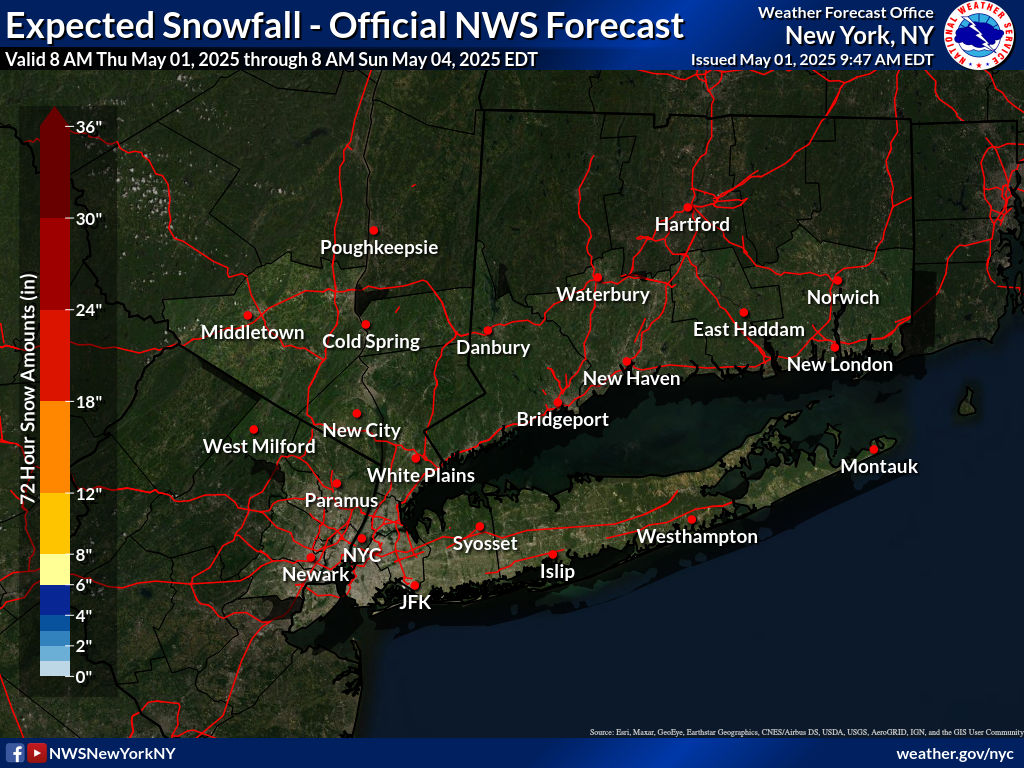 SOUTHEAST NEW ENGLAND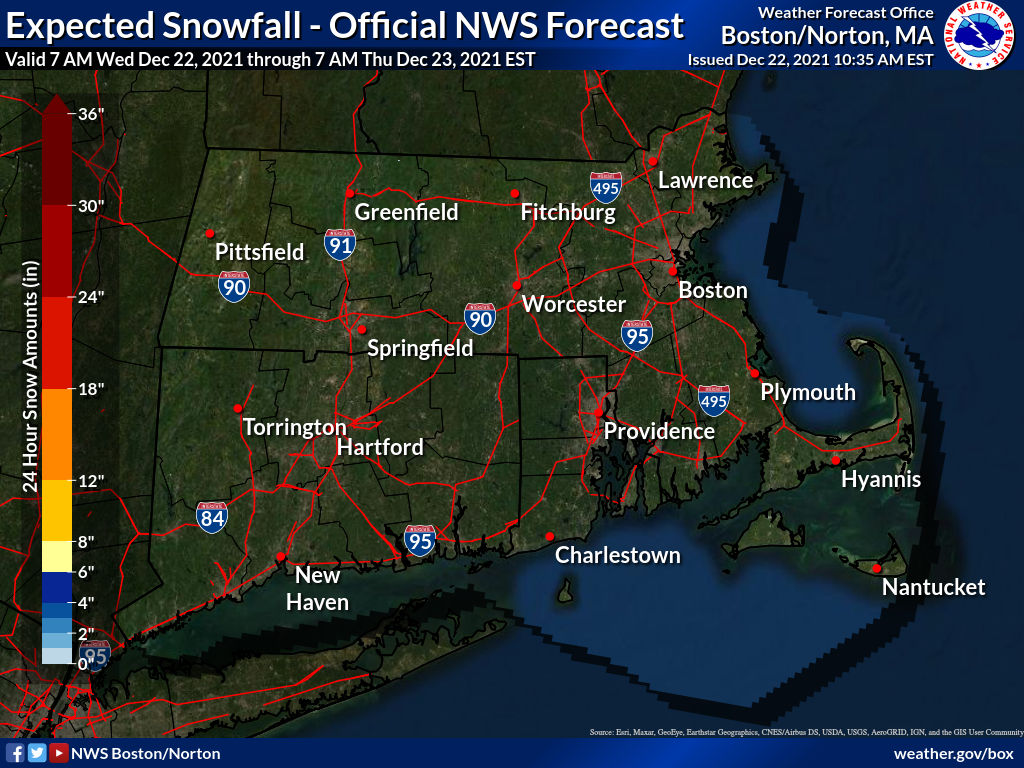 NEW JERSEY & PARTS OF NE PA
NORTHERN NEW ENGLAND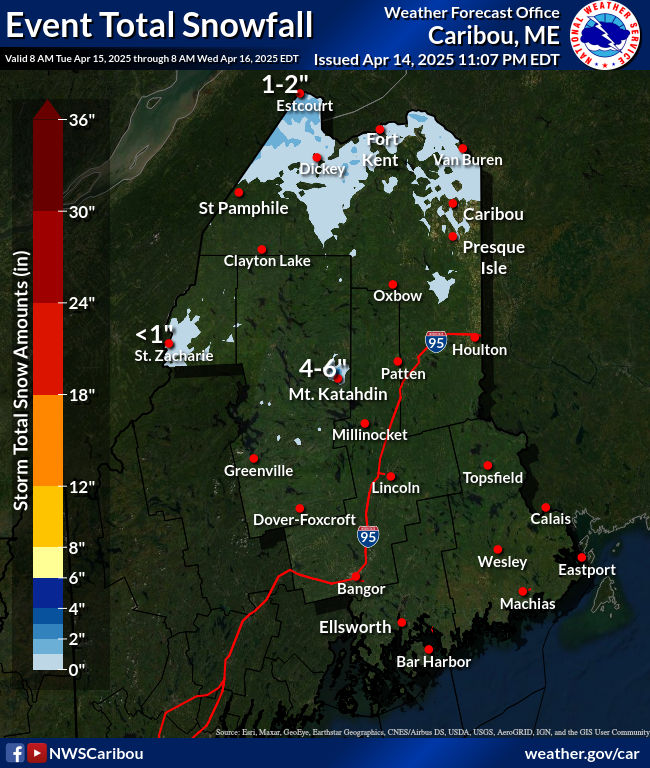 WESTERN NEW ENGLAND
MIDDLE AND UPPER HUDSON VALLEY
CENTRAL NEW YORK & NE PA
WESTERN NEW YORK
CENTRAL & SOUTH CENTRAL PA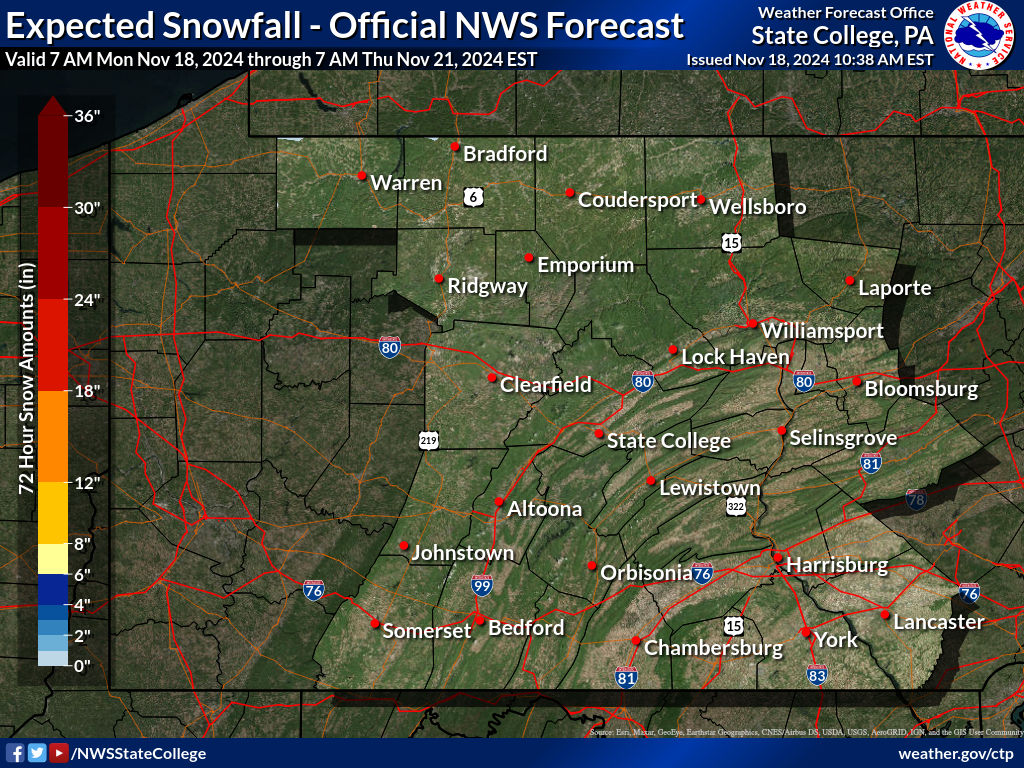 WESTERN PENNSYLVANIA EASTERN OHIO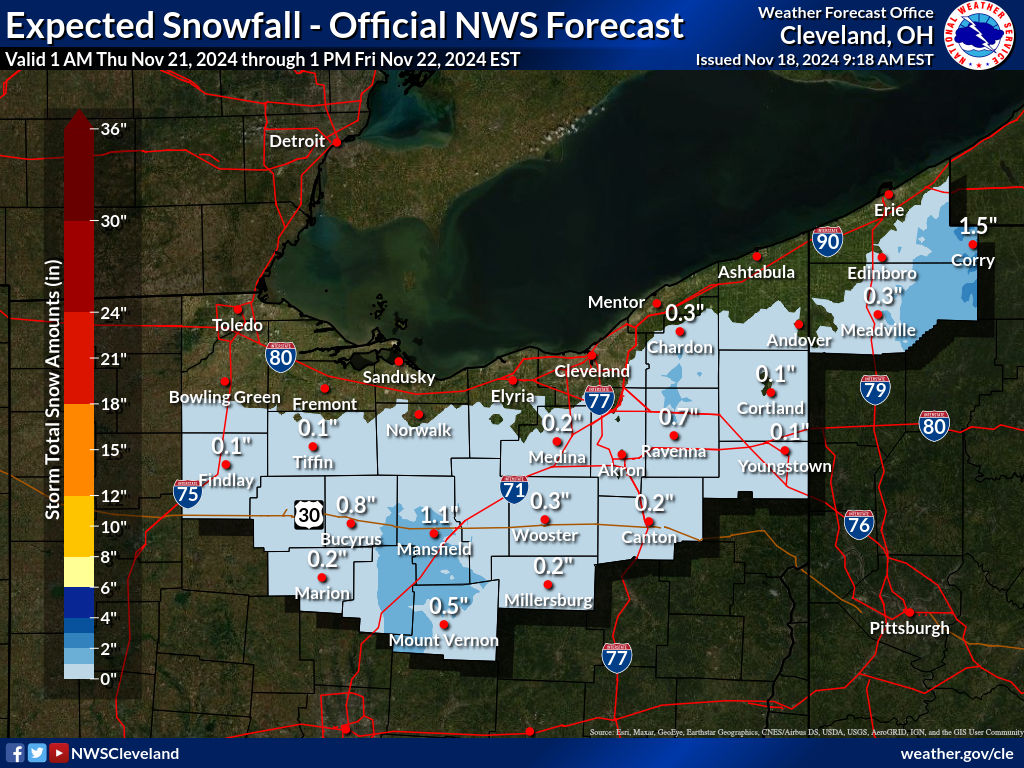 VIRGINIA & MARYLAND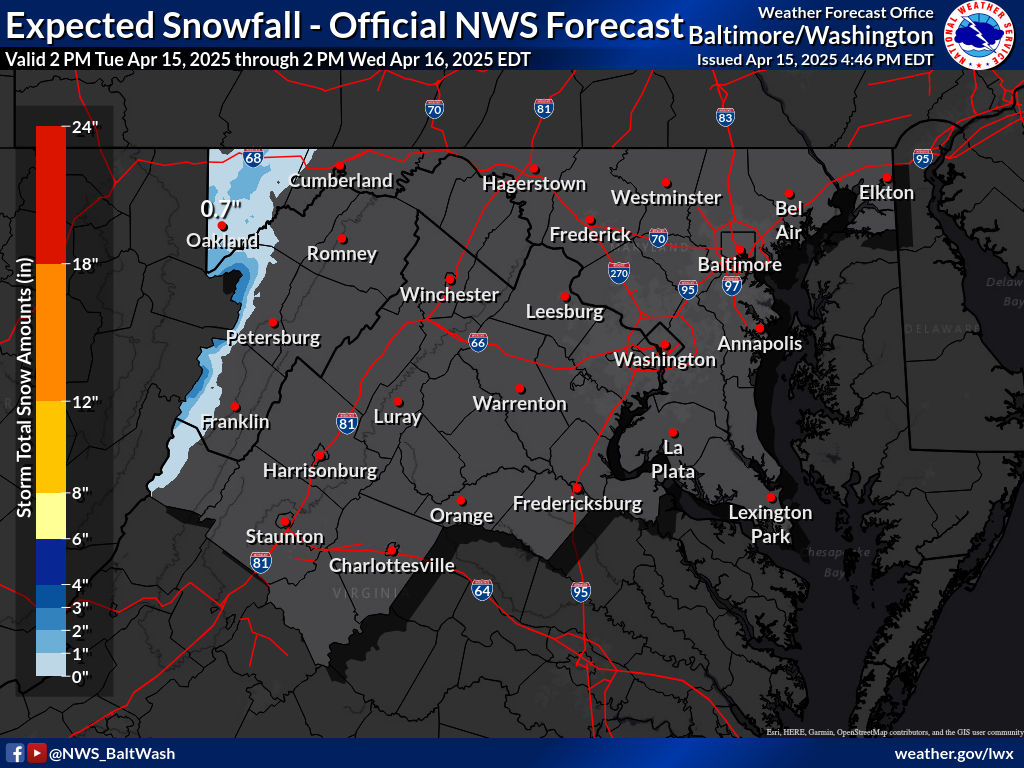 SNOW FORECAST MAPS ACROSS THE SOUTH
SOUTHEAST VIRGINIA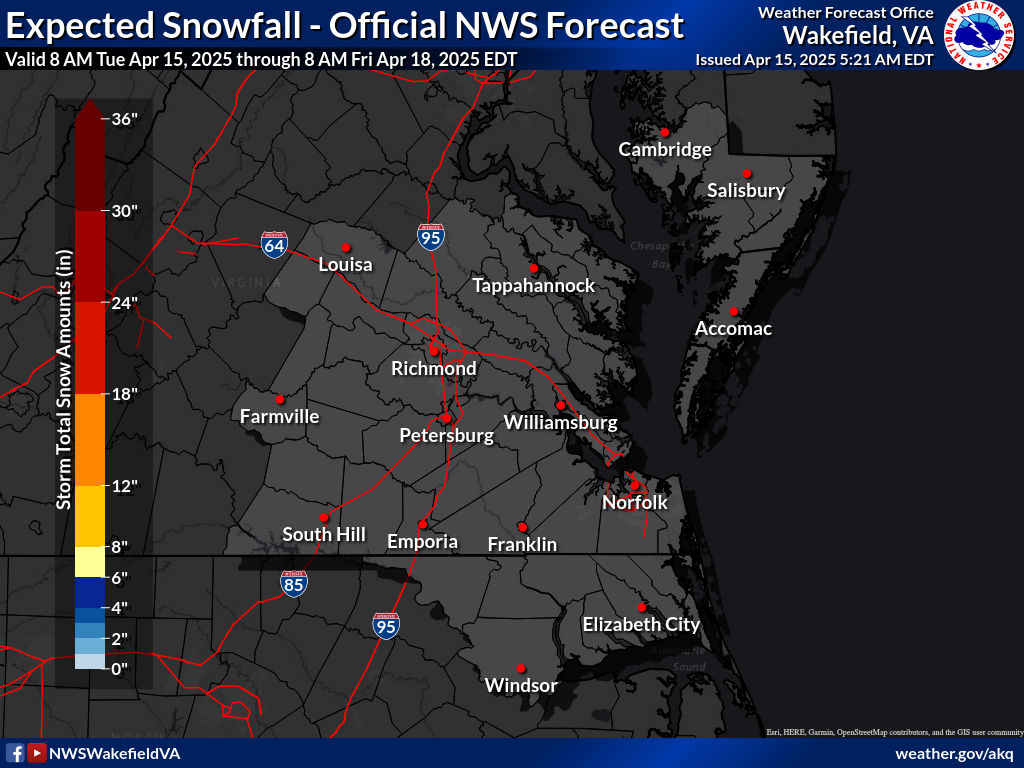 WESTERN VIRGINIA INTO WESTERN NORTH CAROLINA

WESTERN NORTH CAROLINA & SOUTH CAROLINA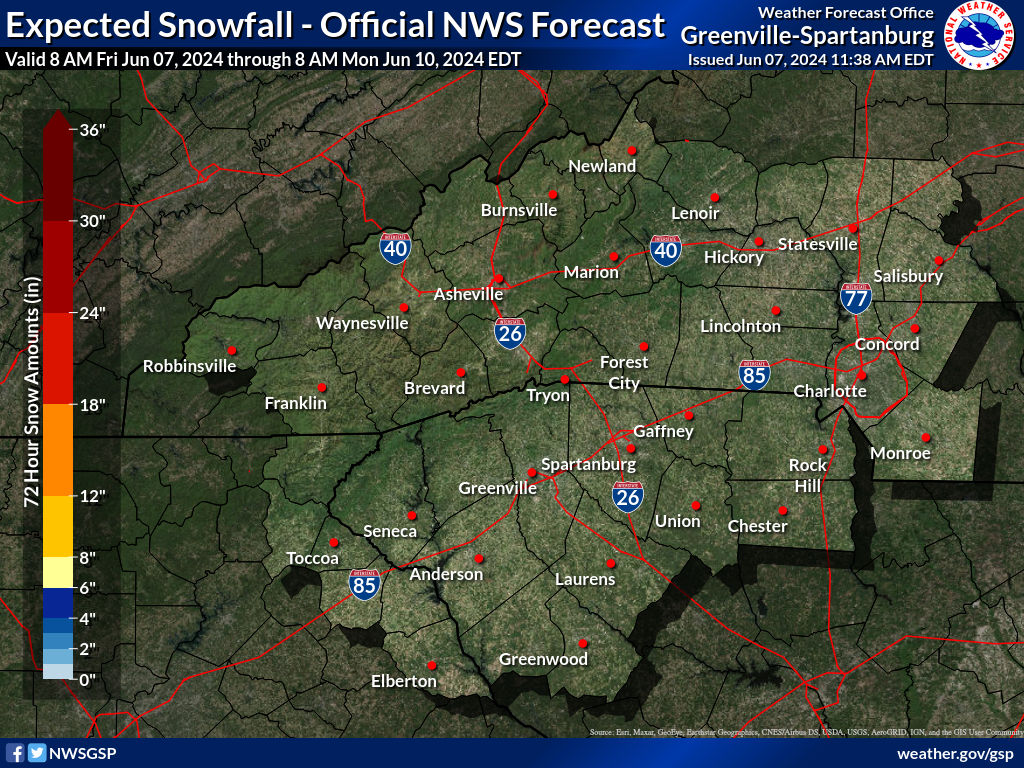 EASTERN NORTH CAROLINA
Georgia
Southern New England Ice Forecast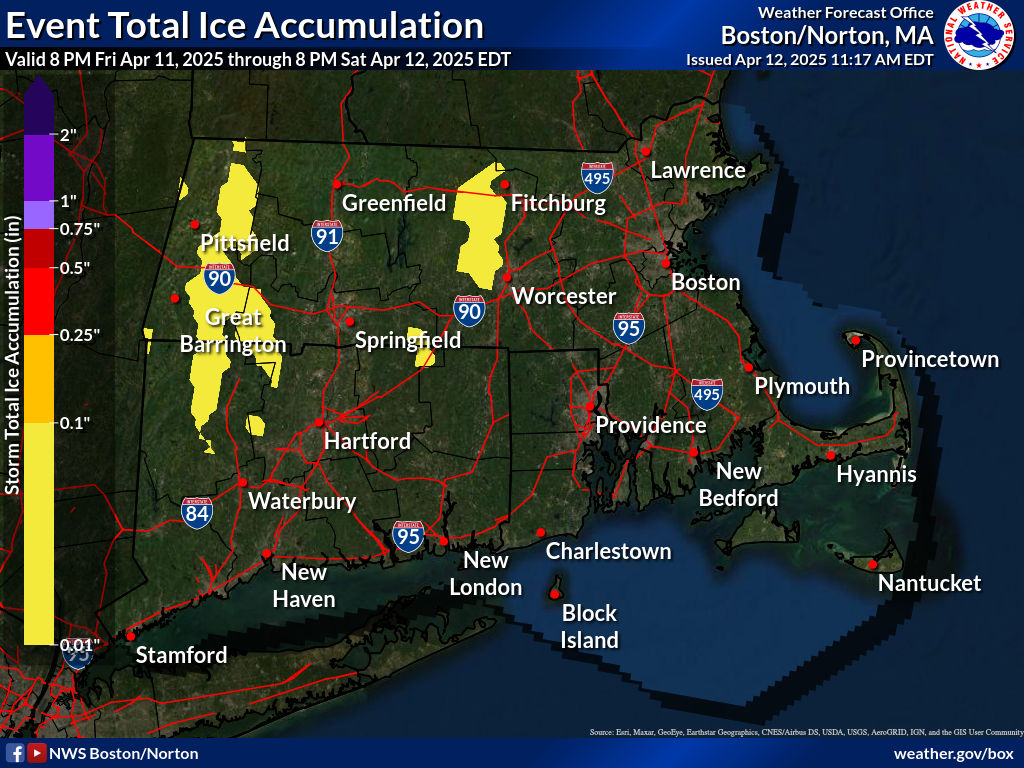 Middle & Upper Hudson Valley Ice Forecast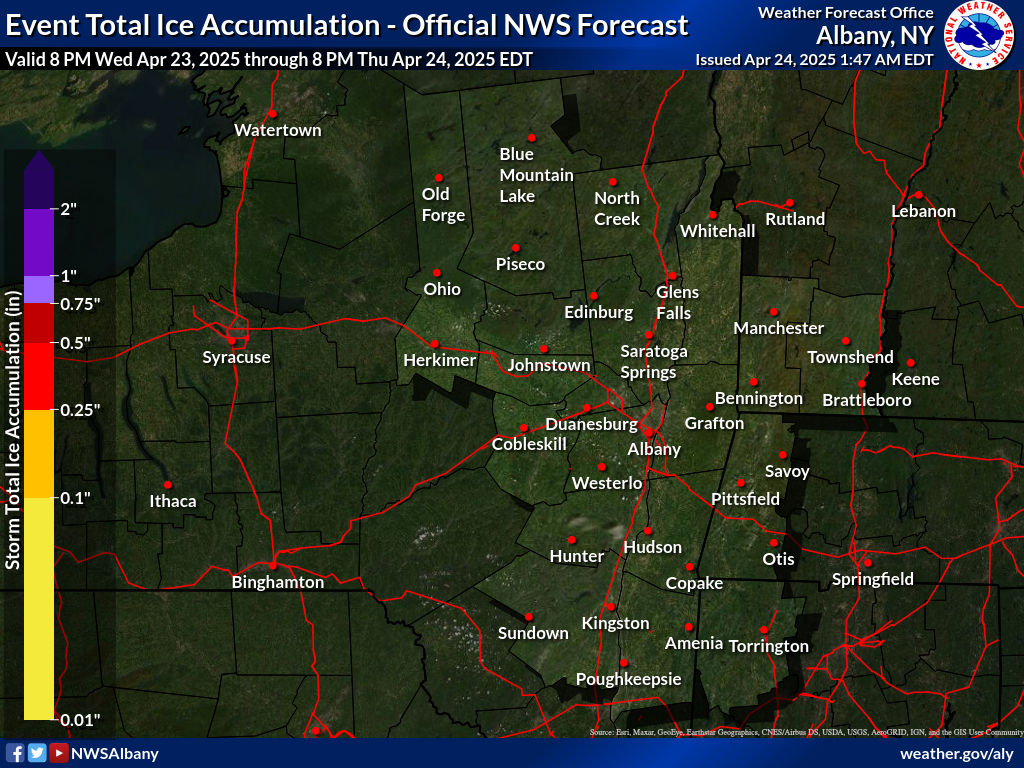 Southeast NY Ice Forecast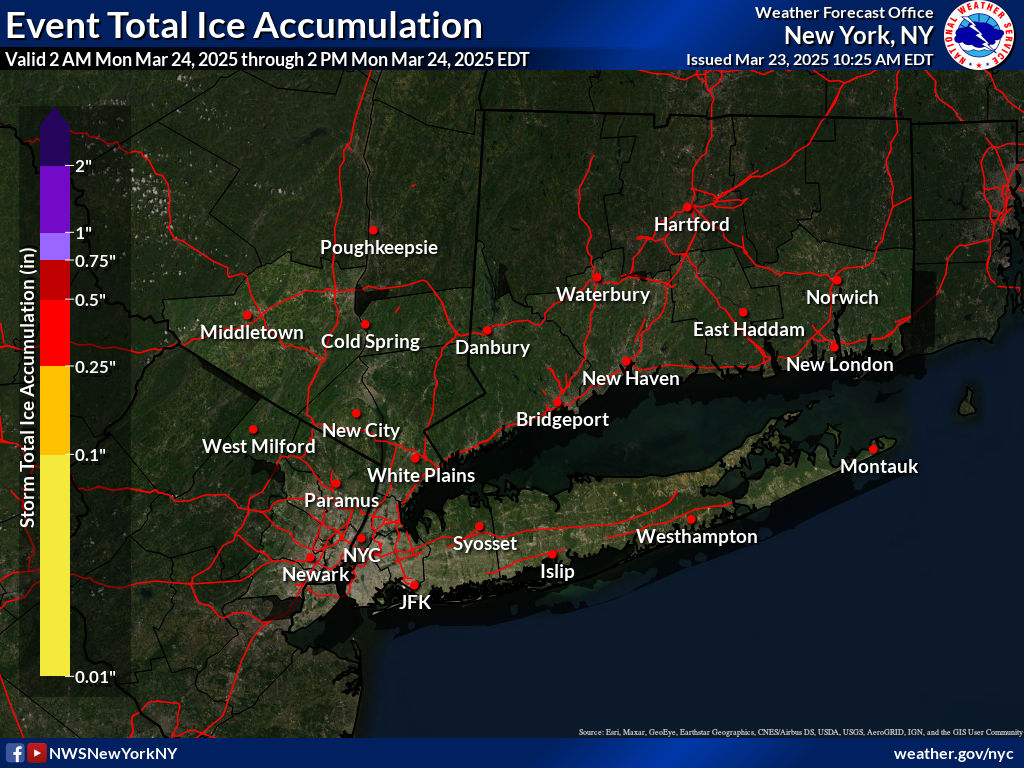 Northeast PA/New Jersey Ice Forecast
NATIONAL SEVERE WEATHER OUTLOOK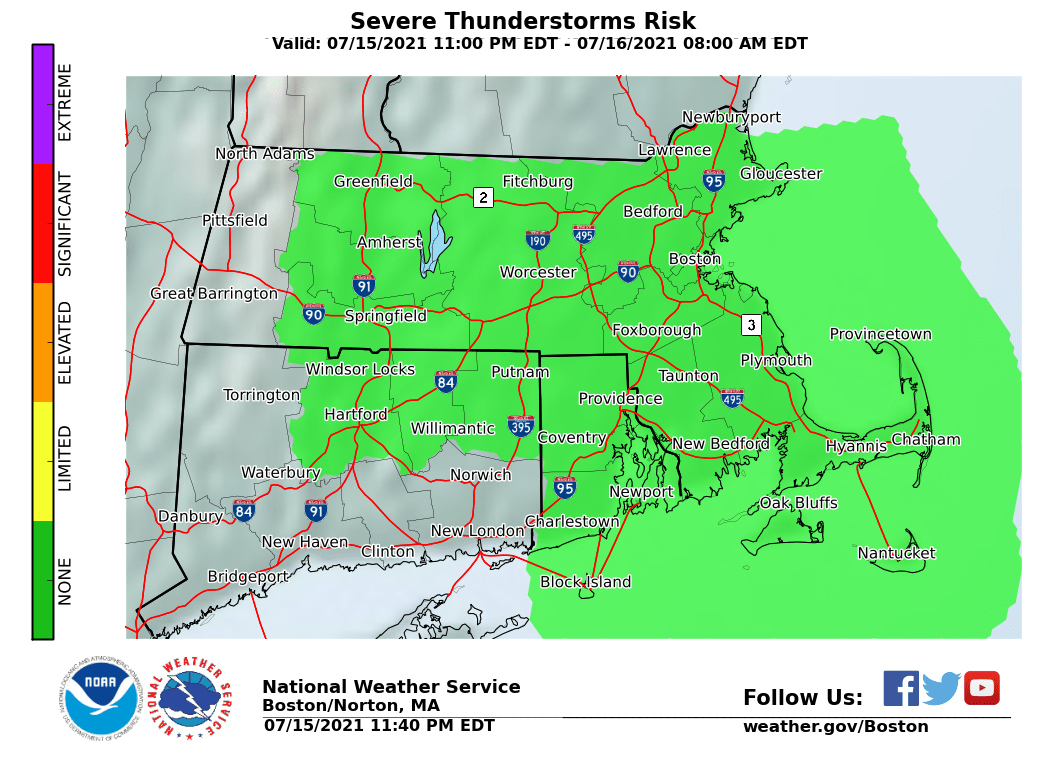 EASTERN SATELLITE

F5 WEATHER REGIONAL RADAR NORTHEAST

F5 WEATHER REGIONAL RADAR MID ATLANTIC
F5 WEATHER REGIONAL RADAR SOUTHEAST
Please note that with regards to any tropical storms or hurricanes, should a storm be threatening, please consult your local National Weather Service office or your local government officials about what action you should be taking to protect life and property.