Midday Thunderstorms Wednesday
Strong Disturbance Moving Through
Dry Thursday Through Saturday
We are going to be under the influence of a very strong vortex in Eastern Canada on Wednesday. Rotating around that vortex is a strong upper air disturbance that will be moving through so look for possible midday thunderstorms Wednesday.,
Midday Thunderstorms Wednesday Upper Air 8am
Fortunately the timing of this disturbance is for the middle of the day and not the late afternoon or evening. Otherwise I would be concerned about a round of severe weather. Instead we will be cooling off tonight and Wednesday we will be quite cool with highs only in the 60s. Since this all going to be driven by the strong dynamics aloft, some showers and thunderstorms are likely to pop up Wednesday morning into early afternoon as the disturbance moves through.
Midday Thunderstorms Wednesday Upper Air 2pm
Since the air aloft is very cold and very unstable, some thunderstorms are lilkely to produce gusty winds and some small hail. It is so cold aloft that in the late fall or early spring we would probably see some snow out of this! Once this disturbance passes the atmosphere will being to stablize and we will see improvement though it will be cool through the rest of the week.
GFS MODEL FORECAST SATURDAY
Saturday's GFS model forecast would indicate that we should be dry through Saturday evening which will be great for Belmont Day and the Belmont Stakes. The northern part of the jet stream is unusually strong for early June and another strong system will be diving southeast and creating a storm offshore later Sunday and Sunday night. Today's model runs were further north and east and though the outcome is a deep low off the New England coast, it was not as dire as the prior run. We will wait to see how the European model handles this.
RACING SATURDAY…FAST AND FIRM..SUNSHINE WITH SOME ARRIVING CLOUDS..NO RAIN UNTIL AFTER SUNSET FOR BELMONT DAY.
GFS MODEL FORECAST SUNDAY
It looks like some rain or showers are likely for Sunday either way regardless. We will look at this situation more extensively in a JOESTRADAMUS post later today.
LATEST WEATHER VIDEO ON THE SHORT AND LONG RANGE
JOESTRADAMUS HURRICANE SEASON GUEST FORECAST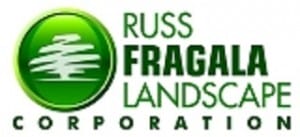 MENTION JOE CIOFFI AND GET A 5% DISCOUNT
FiOS1 News Weather Forecast For Long Island
FiOS1 News Weather Forecast For New Jersey
FiOS1 News Weather Forecast For Hudson Valley
NATIONAL WEATHER SERVICE SNOW FORECASTS
LATEST JOESTRADAMUS ON THE LONG RANGE
Weather App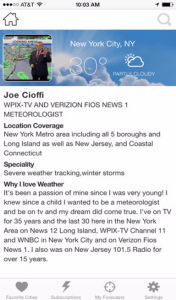 Don't be without Meteorologist Joe Cioffi's weather app. It is really a meteorologist app because you get my forecasts and my analysis and not some automated computer generated forecast based on the GFS model. This is why your app forecast changes every 6 hours. It is model driven with no human input at all. It gives you an icon, a temperature and no insight whatsoever.
It is a complete weather app to suit your forecast needs. All the weather information you need is right on your phone. Android or I-phone, use it to keep track of all the latest weather information and forecasts. This weather app is also free of advertising so you don't have to worry about security issues with your device. An accurate forecast and no worries that your device is being compromised.
Use it in conjunction with my website and my facebook and twitter and you have complete weather coverage of all the latest weather and the long range outlook. The website has been redone and upgraded. Its easy to use and everything is archived so you can see how well Joe does or doesn't do when it comes to forecasts and outlooks.
Just click on the google play button or the apple store button on the sidebar for my app which is on My Weather Concierge. Download the app for free. Subscribe to my forecasts on an ad free environment for just 99 cents a month.
Get my forecasts in the palm of your hand for less than the cost of a cup of Joe!