Memorial Day Holiday Weekend Early Outlook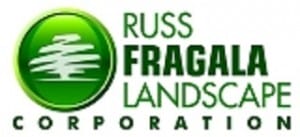 MENTION JOE CIOFFI AND GET A 5% DISCOUNT
Memorial Day Holiday Weekend Early Outlook
We can start to look toward next weekend with a little bit more confidence. It looks like warmer weather will be in store for the weekend. Weather models seem to be in line with all this. Below are the forecast high temperature maps from the GFS weather model and the Euro weather model lines up pretty well with these numbers.
Memorial Day Holiday Weekend Early Outlook GFS FRIDAY FORECAST HIGHS
Memorial Day Holiday Weekend Early Outlook GFS FORECAST HIGHS SATURDAY
Memorial Day Holiday Weekend Early Outlook GFS FORECAST HIGHS SUNDAY
Memorial Day Holiday Weekend Early Outlook
GFS FORECAST HIGHS MONDAY
What is happening is that a big ridge aloft is building over the Bahamas and extending northward along the east coast. This will allow things to warm up considerably. The one issue to watch for is whether any kind of back door cold front might come into the equation.
Memorial Day Holiday Weekend Early Outlook
GFS UPPER AIR SATURDAY
Memorial Day Holiday Weekend Early Outlook GFS SATURDAY MORNING 2AM
There are two things to note with regards to the GFS model going into the weekend. First is that there is a bit of an shore flow that sets up for Saturday but it would make it cooler for the first day of the holiday weekend. The second thing to note is low pressure over the Bahamas. Models have been showing some sort of low pressure development there and this could have some sort of tropical implications over time. But that is a story for the end of next week and not for today.
Memorial Day Holiday Weekend Early Outlook GFS MONDAY MEMORIAL DAY
For Monday Memorial day the GFS model has low pressure off the Florida coast and a sense of an onshore flow trying to set up. I believe that the first 2 days of the holiday weekend will be okay with some sunshine both Saturday and Sunday. How warm will depend on the wind. It does not appear to be a weekend with showers to deal with at least through Sunday and possibly through Monday. The lack of troughing in the east would argue against anything moving up the coast.
The bottom line from a forecast standpoint is that highs look to reach into the 80s each day away from the ocean. Sunday and Monday look  to the be the warmer of the weekend days as the onshore flow relaxes and gives way to a more west southwest flow. Friday and Saturday appear to be in the 70s to around 80 inland with a bit of an ocean influence at play. It appears that we should see some sunshine each day and a minimal threat for any rain through Monday. This is the way at looks at the moment.
LATEST WEATHER VIDEO RADAR VIEWS GFS MODEL ANALYSIS
FiOS1 News Weather Forecast For Long Island
FiOS1 News Weather Forecast For New Jersey
FiOS1 News Weather Forecast For Hudson Valley
NATIONAL WEATHER SERVICE SNOW FORECASTS
LATEST JOESTRADAMUS ON THE LONG RANGE

NOMINATED FOR AN APPY AWARD FOR BEST WEATHER APP!!
Weather App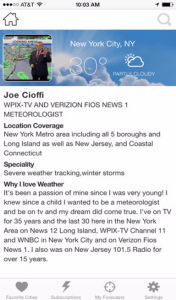 Don't be without Meteorologist Joe Cioffi's weather app. It is really a meteorologist app because you get my forecasts and my analysis and not some automated computer generated forecast based on the GFS model. This is why your app forecast changes every 6 hours. It is model driven with no human input at all. It gives you an icon, a temperature and no insight whatsoever.
It is a complete weather app to suit your forecast needs. All the weather information you need is right on your phone. Android or I-phone, use it to keep track of all the latest weather information and forecasts. This weather app is also free of advertising so you don't have to worry about security issues with your device. An accurate forecast and no worries that your device is being compromised.
Use it in conjunction with my website and my facebook and twitter and you have complete weather coverage of all the latest weather and the long range outlook. The website has been redone and upgraded. Its easy to use and everything is archived so you can see how well Joe does or doesn't do when it comes to forecasts and outlooks.
Just click on the google play button or the apple store button on the sidebar for my app which is on My Weather Concierge. Download the app for free. Subscribe to my forecasts on an ad free environment for just 99 cents a month.
Get my forecasts in the palm of your hand for less than the cost of a cup of Joe!