Long Range Winters Last Gasp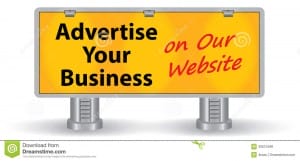 A few days ago models were pointing to colder weather to be the primary player for the first part of the month of March. However models have now backed away from that idea. If this were the end of January we could say that we had plenty of time but this is the end of February. Time now becomes the enemy of winter weather lovers. At this stage I'm thinking that there is room for maybe one more winter time threat in the next few weeks. However judging by the kind of winter it has been, everything would have to line up perfectly and that is a very tall order indeed.
Long Range Winters Last Gasp Next Tuesday Jet Stream
At first glance this is not a horrible set up however it is different from what it looked like on Sunday. Models were actually dropping that vortex southward and bringing down very cold air into the midwest and Northeast. Instead it seems to barely get here if at all. Now with this set up some colder air is likely to come in later next week perhaps beginning on Tuesday. But the look is different from what was advertised.
Long Range Winters Last Gasp Long Term Indicators
Actually the long term indices that measure blocking (or lack there of) are not that bad going into the first week of March. The Pacific North America Pattern is strongly positive which means a strong ridge in the west continues. The NAO goes negative for a few days next week and then is just above neutral for the rest of next week. And the East Pacific Oscillation index is neutral to negative as we move through next week which favors a trend to colder.
Long Range Winters Last Gasp East Pacific Oscillation
Without pointing to anything too specific, the pattern has been one where it keeps loading up every week or so, and models would probably be pointing to something later next week. The upper air setup is not that different from what we have seen over the past number of weeks so I suspect the same issues with the other systems will come up with this one. Namely there will be a lot of pieces of energy running around and each model will be keying in on different pieces producing different outcomes.
Long Range Winters Last Gasp UPPER AIR FRIDAY MARCH 4, 2016
This takes us to March 4th on the calendar so after that it isn't going to be much longer before March takes us into the new spring season. The clock on the winter is definitely ticking and remember that meteorological spring begins on March 1st which is a week from today!
FiOS1 News Weather Forecast For Long Island
FiOS1 News Weather Forecast For New Jersey
FiOS1 News Weather Forecast For Hudson Valley
NATIONAL WEATHER SERVICE SNOW FORECASTS
LATEST JOESTRADAMUS ON THE LONG RANGE
Weather App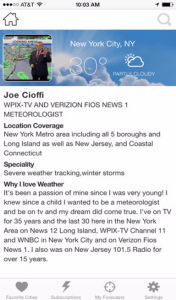 Winter is INSANE! With yet another threat for a coastal storm don't be without Meteorologist Joe Cioffi's weather app. It is really a meteorologist app because you get my forecasts and my analysis and not some automated computer generated forecast based on the GFS model. This is why your app forecast changes every 6 hours. It is model driven with no human input at all. It gives you an icon, a temperature and no insight whatsoever.
It is a complete weather app to suit your forecast needs. All the weather information you need is right on your phone. Android or I-phone, use it to keep track of all the latest weather information and forecasts. This weather app is also free of advertising so you don't have to worry about security issues with your device. An accurate forecast and no worries that your device is being compromised.
Use it in conjunction with my website and my facebook and twitter and you have complete weather coverage of all the latest weather and the long range outlook. The website has been redone and upgraded. Its easy to use and everything is archived so you can see how well Joe does or doesn't do when it comes to forecasts and outlooks.
Just click on the google play button or the apple store button on the sidebar for my app which is on My Weather Concierge. Download the app for free. Subscribe to my forecasts on an ad free environment for just 99 cents a month.
Get my forecasts in the palm of your hand for less than the cost of a cup of Joe!