Long Range Cold Early April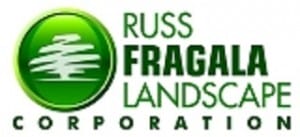 MENTION JOE CIOFFI AND GET A 5% DISCOUNT
As we look at the long range, the atmosphere is undergoing a radical change at the highest levels. Last week we saw (finally) a split in the polar vortex and it is replaced with a large high pressure system aloft over the Arctic. This was something that many winter weather lovers were looking for and never got during the winter months. It has happened now and this has some implications to the weather pattern for the end of March and the beginning of April.
Long Range Cold Early April Euro Model Day 10
Over the next week a very active southern stream appears to be developing. The first of these systems approaches early next week to be followed (according to the Euro model) another stronger system for the middle part of next week. What is interesting here is that a large vortex is forming in Northern Canada. What will that vortex do? Well at some point it seems it looks to strengthen and move southward.
Long Range Cold Early April GFS Model Day 14
Long Range Cold Early April Temperature Departures from Normal Day 14
We swing to the GFS model beyond day 10 and it has been doing this for several days along with other long long range models. The strong vortex would drive temperatures 15 to 20 degrees below normal over a large area of the United States. It encompasses everywhere east of the Rockies. Now remember normal highs in early April are in the mid to upper 50s so do the math. It will mean highs in the 40s here and lower in places north and west. Such a deep vortex would be highly unusual for this time of year.  Now it should be noted that some Canadian climate models are not in complete agreement with this idea and no where near as extreme
Canadian Climate Model Early April Temperature Departures
Now nothing in this speaks to storminess and frankly it should be noted that late March early April snows, while not unheard of, are rare. There are stretches in the climate data which go 15 to 20 years without seeing a flake of snow in late March Early April. If we are at the time of year where things would have to be perfect now, we will really be in the area of super perfection when it comes to the white stuff in April. It is pointless to speculate on that part of the equation at this point when we don't even know whether the models are correct on an extreme colder than normal pattern. So for now we will just watch this play out. In the meantime it appears that we are going to be moving along in normal mid to late March mode with temperatuers varying either side of normal..some days a little warmer..some days a little cooler, with threats for rain from time to time as storms move across in the subtropical jet stream.
FiOS1 News Weather Forecast For Long Island
FiOS1 News Weather Forecast For New Jersey
FiOS1 News Weather Forecast For Hudson Valley
NATIONAL WEATHER SERVICE SNOW FORECASTS
LATEST JOESTRADAMUS ON THE LONG RANGE

NOMINATED FOR AN APPY AWARD FOR BEST WEATHER APP!!
Weather App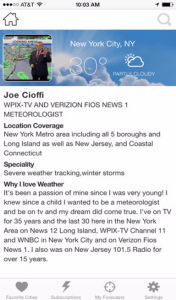 Don't be without Meteorologist Joe Cioffi's weather app. It is really a meteorologist app because you get my forecasts and my analysis and not some automated computer generated forecast based on the GFS model. This is why your app forecast changes every 6 hours. It is model driven with no human input at all. It gives you an icon, a temperature and no insight whatsoever.
It is a complete weather app to suit your forecast needs. All the weather information you need is right on your phone. Android or I-phone, use it to keep track of all the latest weather information and forecasts. This weather app is also free of advertising so you don't have to worry about security issues with your device. An accurate forecast and no worries that your device is being compromised.
Use it in conjunction with my website and my facebook and twitter and you have complete weather coverage of all the latest weather and the long range outlook. The website has been redone and upgraded. Its easy to use and everything is archived so you can see how well Joe does or doesn't do when it comes to forecasts and outlooks.
Just click on the google play button or the apple store button on the sidebar for my app which is on My Weather Concierge. Download the app for free. Subscribe to my forecasts on an ad free environment for just 99 cents a month.
Get my forecasts in the palm of your hand for less than the cost of a cup of Joe!