JOESTRADAMUS Weekend Long Range Outlook
With the weekend upon us let us take a look at what to expect both in the short and long range. Up front and center will be the risk for a thunderstorm or two Saturday afternoon and evening. A cold front is dropping down from upstate NY. The air mass overhead is very dry and will moisten some on Saturday but not by much. This is going leave thunderstorm development on the dynamics which are reasonable. The atmosphere is going to be unstable. To me the problem is that this is not the most ideal set up for severe weather.
JOESTRADAMUS Weekend Long Range Outlook
Saturday Dew Points
One of the issues for me regarding this is the dew points which are very dry across the area It isn't until late in the afternoon that the dew points in New Jersey rise into the 60s. From New York City north and east the dew points are in the 50s. This to me argues against a widespread developing line of thunderstorms coming through.
JOESTRADAMUS Weekend Long Range Outlook
NAM Upper Air 2pm Saturday
The upper air profile Saturday afternoon to me is also another yawn. What is moving through is rather weak in my view. It is certainly weaker than last Sunday and the one that past through on Wednesday. There is hardly a dent in the flow here. I'm just not impressed by this. Even the Storm Prediction Center acknowledges the uncertainty. Bottom line for me is go ahead with whatever you have planned and just keep an eye on things from early afternoon on. It is quite possible the activity will just be scattered around. Sunday looks like a good day with sun and clouds and highs into the 80s with low humidity and a gusty northwest wind.
JOESTRADAMUS Weekend Long Range Outlook
GFS Upper Air Forecast Monday 8am
Next week there really isn't too much to worry about. A vortex in Eastern Canada is the driver which means nice weather here..cool & dry..maybe a few clouds around but more sun than anything else and temperatures in the 70s Monday & Tuesday. Nothing in the jet stream pattern next week screams heat or humidity unless we get the odd day here and there. No big storms or major fronts. The frontal boundary to our south should behave itself. Right now I'm thinking dry and reasonable all week with highs in the upper 70s to lower 80s beginning on Wednesday. It might be a little warmer in interior areas of New Jersey and Eastern Pennsylvania depending on how much cloud cover is around.
As far as the tropics are concerned there isn't much out there at the moment other than an upper low spinning in the Central Caribbean. Nothing to me suggests development of anything in the tropics anytime soon.
JOESTRADAMUS HURRICANE SEASON GUEST FORECAST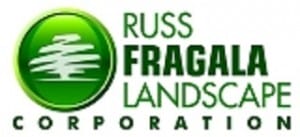 MENTION JOE CIOFFI AND GET A 5% DISCOUNT
FiOS1 News Weather Forecast For Long Island
FiOS1 News Weather Forecast For New Jersey
FiOS1 News Weather Forecast For Hudson Valley
NATIONAL WEATHER SERVICE SNOW FORECASTS
LATEST JOESTRADAMUS ON THE LONG RANGE
Weather App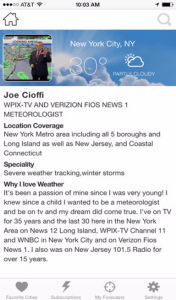 Don't be without Meteorologist Joe Cioffi's weather app. It is really a meteorologist app because you get my forecasts and my analysis and not some automated computer generated forecast based on the GFS model. This is why your app forecast changes every 6 hours. It is model driven with no human input at all. It gives you an icon, a temperature and no insight whatsoever.
It is a complete weather app to suit your forecast needs. All the weather information you need is right on your phone. Android or I-phone, use it to keep track of all the latest weather information and forecasts. This weather app is also free of advertising so you don't have to worry about security issues with your device. An accurate forecast and no worries that your device is being compromised.
Use it in conjunction with my website and my facebook and twitter and you have complete weather coverage of all the latest weather and the long range outlook. The website has been redone and upgraded. Its easy to use and everything is archived so you can see how well Joe does or doesn't do when it comes to forecasts and outlooks.
Just click on the google play button or the apple store button on the sidebar for my app which is on My Weather Concierge. Download the app for free. Subscribe to my forecasts on an ad free environment for just 99 cents a month.
Get my forecasts in the palm of your hand for less than the cost of a cup of Joe!