This is a sponsored post written by me on behalf of Vector illustrations for PayPerPost. All opinions are 100% mine.
Please welcome by new blog sponsor My Vector  Store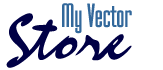 Vector graphics unlike JPEG, GIFS, or BMP images, are made up of paths instead of pixels. The result is much better image. When you enlarge a vector image it remains in scale and loses no quality, unlike the others which become "blocky". Ideal for everything from business cards to billboards. They are perfect for flash images because they use less space and simply look better! If you're looking for logos or images for your business, My Vector Store is a great place to shop for your business.
TROPICAL STORMS JOESTRADAMUS WATCHING
WEEK AHEAD LOOKS TRANQUIL
TROPICS COMPLICATE FORECAST FOR THE WEEKEND
We don't see too much happening this week regarding the weather other than the change in air masses that we had overnight and a gradual return to warmer and more humid weather toward the end of the week. We can say that we don't see anything super hot or super humid at the moment. On the satellite loop below you can see what is left of Tropical Storm Fiona on the southeast corner of the loop. The visible satellite shows the exposed core circulation. To the west is last night's front which is going to be creating southwesterly shear east of 70 west so it seems that Fiona will be leaving one hostile environment and then entering another.
Weekend Sees Tropical System off Southeast Coast.
As we approach the weekend we will see another tropical wave that is now in the central Atlantic near or just east of the Bahamas. The HWRF model shows three tropical systems in its view by Saturday afternoon. We have the Central Atlantic tropical wave forecast to be a tropical storm in the Bahamas. Fiona is still lingering around to the northeast of that. And then we have on the edge of the screen the system off the Cape Verde Islands this morning that is forecast by most models to be a hurricane as it moves west northwestward.
JOESTRADAMUS ON TROPICAL STORMS
HWRF MODEL SATURDAY 08/27/2016
Now what do we make of this going forward. Well let's look at the upper air GFS forecast for the weekend. The models are fairly similar in their general idea about this. The dominant feature is the ridge in the Southeast US.
JOESTRADAMUS ON TROPICAL STORMS
GFS MODEL SUNDAY 08/28/2016
Now to me what is clear is that with that ridge there in the Southeast US anything in the Bahamas can't move northward as it is blocked. Over the last several model runs there has been a suggestion by both the European and the GFS that it could move westward over Northern Florida and into the Gulf of Mexico. That certainly is a possibility. To the east we have an approaching hurricane but there is also a weakness forecast in the ridge in the Atlantic. If that weakness is real it opens an escape route for that system (hurricane) to remain out to sea. We discount the Canadian model overnight mainly because of its habit of spinning everything it sees. And it has to me an utterly unrealistic surface look.
It seems that the Canadian wants to re-intensify Fiona into a strong tropical storm and move it up along the coast as the other systems pretty much spin around it. Frankly to me this a pretty far fetched idea and not worth considering, especially given the Canadians habit of wiping out the east coast with every low it sees. I'm tossing this model out at this stage of the game.
When it comes to tropical storms there are a lot of subtleties in the atmosphere that can sway things in many ways. Right now there appears to me to be nothing for us here to be concerned about. The upper air structure is not what you normally see for a tropical system to move up the east coast. However we do need to see how models trend over the next several days. If Fiona doesn;t go away it could substantially change outcomes. And if it does completely go way it could also alter scenarios. In the meantime JOESTRADAMUS suggests you enjoy the nice weather we have for the next few days.
FiOS1 News Weather Forecast For Long Island
FiOS1 News Weather Forecast For New Jersey
FiOS1 News Weather Forecast For Hudson Valley
LATEST JOESTRADAMUS ON THE LONG RANGE