JOESTRADAMUS July Heatwave
JOESTRADAMUS July Heatwave 90s Through Saturday
Lower Humidity Sunday
Strong Thunderstorms Thursday Friday
JOESTRADAMUS is not a fan of the dumbed down definition of a heatwave which is now down to 3 days in a row as opposed to back in the day when it was 5 days in a row. What do we call it when we someday get one that is 11 or 12 days in a row? A super heatwave? An inferno warning? Such is the new world we live in where everything needs to be taken to its natural cataclysmic conclusion. It's summer. It's hot, it's humid. It's July.
Now that we have vented that out let is go ahead and look forward to what is happening. The stronger than average northern jet stream that has been feeding nice dry air masses southward is flattening out to a more westerly flow. This is allowing hot air to the south to spread northward. There is nothing unusual here. It was bound to happen eventually. The result will be temperatures in the 90s over the next 3 days.
JOESTRADAMUS July Heatwave Wednesday's Highs
JOESTRADAMUS July Heatwave Thursday's Highs
JOESTRADAMUS July Heatwave Friday's Highs
Now what is a little different from the standard heatwave is that we do not have a super heat ridge in the east. The weak westerly flow aloft is present which means that weather disturbances will be moving along it. Each one will bring the threat for thunderstorms Thursday and Friday late afternoon and evening. Some of those storms could be strong with heavy rains being produced. But that will only occur for a small amount of the time. The rest of the time we will have sun heat and humidity with highs in the low to mid 90s and warm humid nights with lows in the 70s.
JOESTRADAMUS July Heatwave GFS Upper Air Forecast
A break in this will come Saturday evening when a cold front passes through late in the day. Humidity may actually drop a little Saturday and then drop quite a bit on Sunday when sunshine returns and temperatures will be back in the 80s.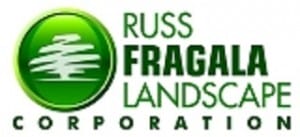 MENTION JOE CIOFFI AND GET A 5% DISCOUNT
FiOS1 News Weather Forecast For Long Island
FiOS1 News Weather Forecast For New Jersey
FiOS1 News Weather Forecast For Hudson Valley
NATIONAL WEATHER SERVICE SNOW FORECASTS
LATEST JOESTRADAMUS ON THE LONG RANGE
Weather App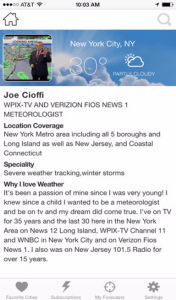 Don't be without Meteorologist Joe Cioffi's weather app. It is really a meteorologist app because you get my forecasts and my analysis and not some automated computer generated forecast based on the GFS model. This is why your app forecast changes every 6 hours. It is model driven with no human input at all. It gives you an icon, a temperature and no insight whatsoever.
It is a complete weather app to suit your forecast needs. All the weather information you need is right on your phone. Android or I-phone, use it to keep track of all the latest weather information and forecasts. This weather app is also free of advertising so you don't have to worry about security issues with your device. An accurate forecast and no worries that your device is being compromised.
Use it in conjunction with my website and my facebook and twitter and you have complete weather coverage of all the latest weather and the long range outlook. The website has been redone and upgraded. Its easy to use and everything is archived so you can see how well Joe does or doesn't do when it comes to forecasts and outlooks.
Just click on the google play button or the apple store button on the sidebar for my app which is on My Weather Concierge. Download the app for free. Subscribe to my forecasts on an ad free environment for just 99 cents a month.
Get my forecasts in the palm of your hand for less than the cost of a cup of Joe!