Snow Light Event Saturday Night Sunday Morning




DOWNLOAD MY NEW FREE JOESTRADAMUS WEATHER APP FOR ANDROID

THE APP IS ABSOLUTELY FREE TO ALL BUT CONSIDERING SUBSCRIBING TO PATREON FOR A WEATHER EXPERIENCE FREE OF ADS, EXCLUSIVE VIDEOS FOR MEMBERS ONLY AND MUCH MORE...STARTS AT $2 A MONTH..MESSAGE ME AT ANY TIME

Snow Light Event Saturday Night Sunday Morning

Weather models this afternoon offer no reason to chance the forecast particularly since we are talking about a coating to an inch at the absolute worst. North of Route 80 in New Jersey & north of 287 in the Hudson Valley & 95 in Connecticut it could be an absolute shut out. Where there could be a small surprise would be the South Jersey counties of Southern Ocean, Atlantic, Cape May, Cumberland, and Salem counties. Here an inch or two..maybe 3 in some posts is not out of the question. The same holds for Southern Pennsylvania south of Philadelphia to Lancaster/Harrisburg to the Pennsylvania Maryland line. Baltimore/Washington could see a several inch snowfall. Virginia looks like the big winner (relatively speaking) with 4 inches or more west and south of DC. What happens when the snow hits the dry air is the big question for areas from Central New Jersey northward since we could see snow on the radar with not much of it reaching the ground. Snow will arrive in Southern Pennsylvania tomorrow evening between 7pm and 10pm and it could take hours before it gets to the northern flank near Route 78 in New Jersey and NYC..perhaps around 3am or so. After 7am it all starts to dry up from north to south. The NAM 3 model I think has the best picture of this with the first frame beginning at 10pm Saturday and the last at 4pm Sunday. You can see the enhancement that occurs in South Jersey and over Delaware as the coastal revs up slightly. All of this moves way during the day Sunday from north to south. The sun could come out from NYC north by mid to late morning. Clearing in the south will occur late in the day. Then it is cold and dry for much of next week as we look ahead to next weekend. A more bullish pattern develops in the long range so more chances are ahead.

MANY THANKS TO

TROPICAL TIDBITS

FOR THE USE OF MAPS

Please note that with regards to any tropical storms or hurricanes, should a storm be threatening, please consult your local National Weather Service office or your local government officials about what action you should be taking to protect life and property.
NEW YORK CITY AND VICINITY SNOW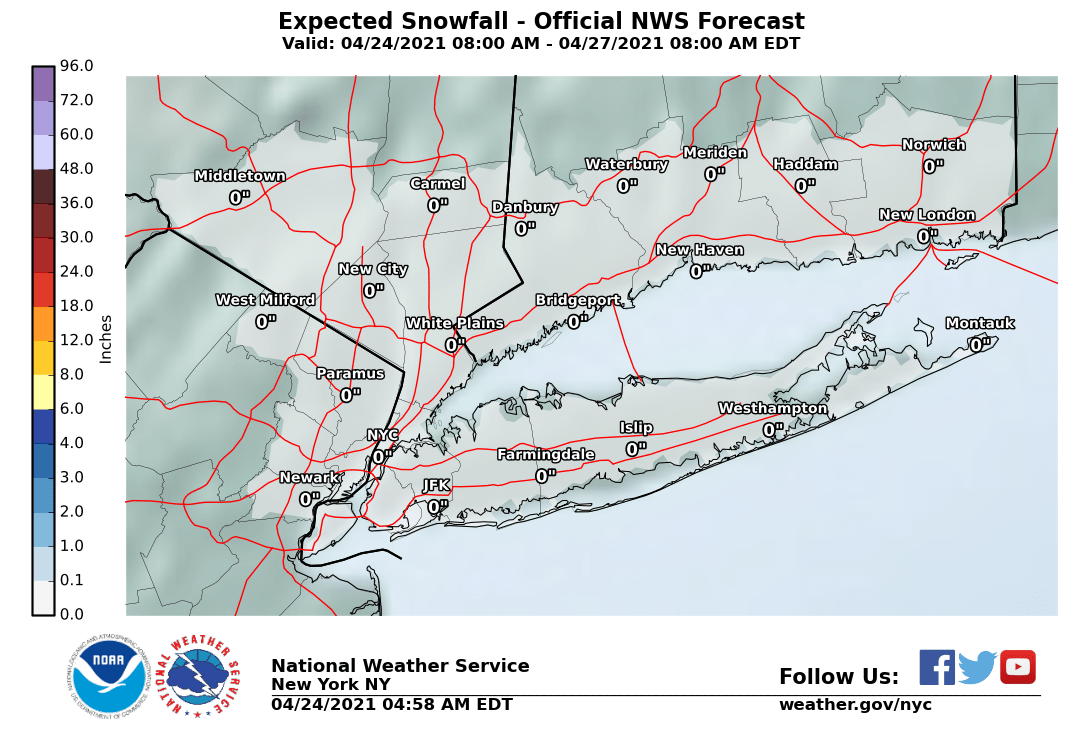 NEW YORK CITY & VICINITY ICE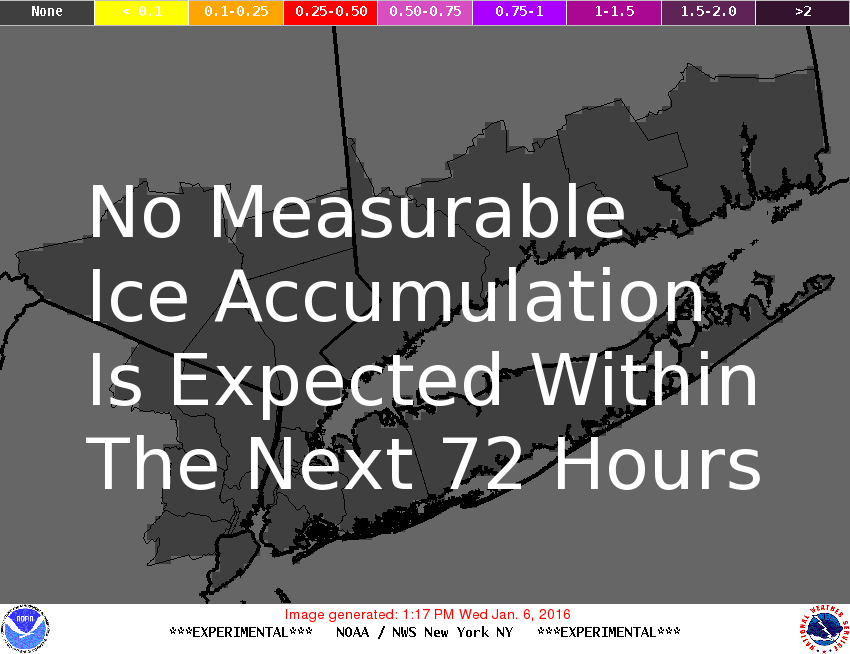 NEW JERSEY & PARTS OF NE PA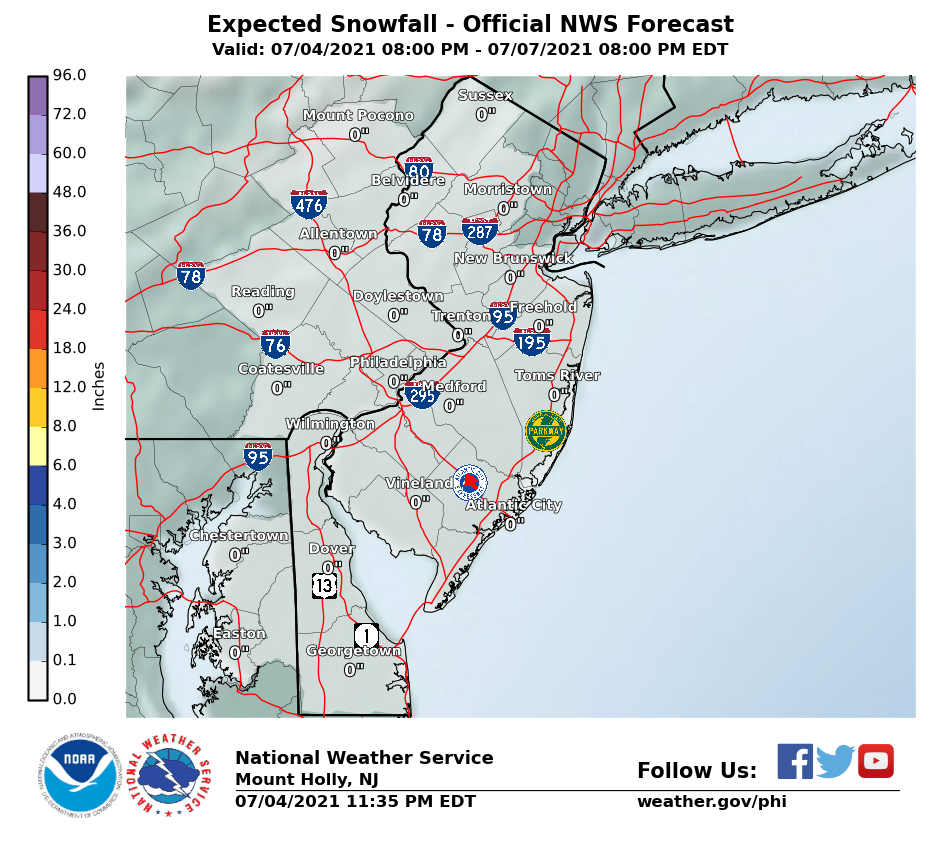 SOUTHERN AND SOUTHEAST NEW ENGLAND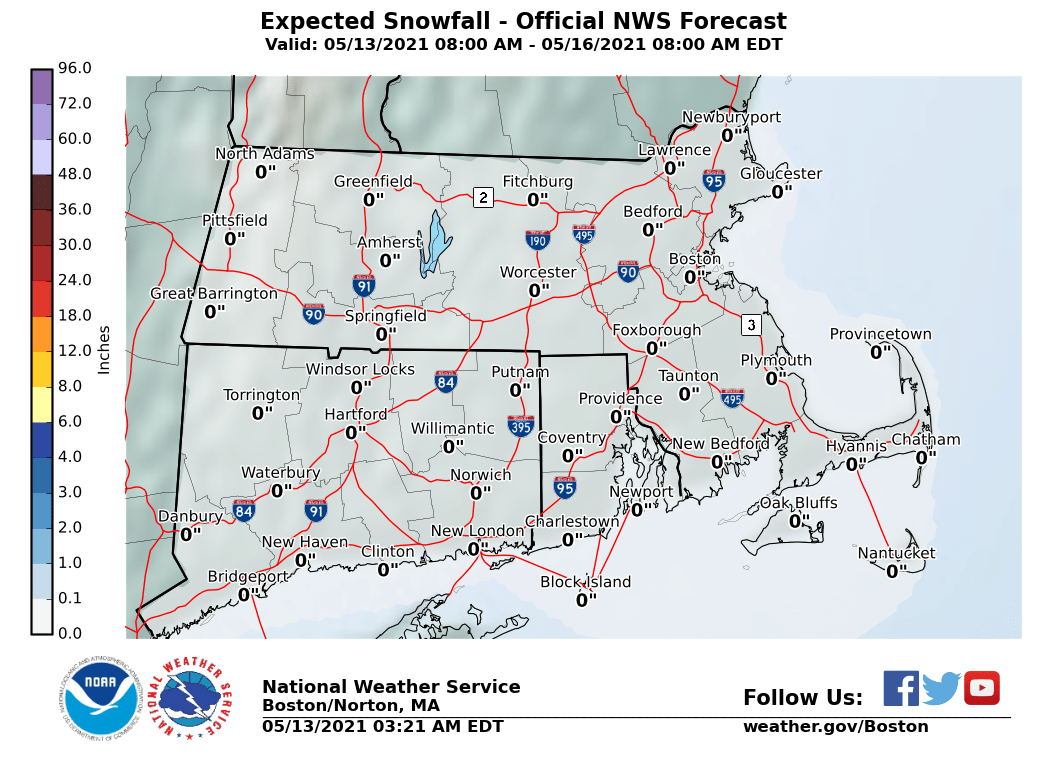 NORTHERN NEW ENGLAND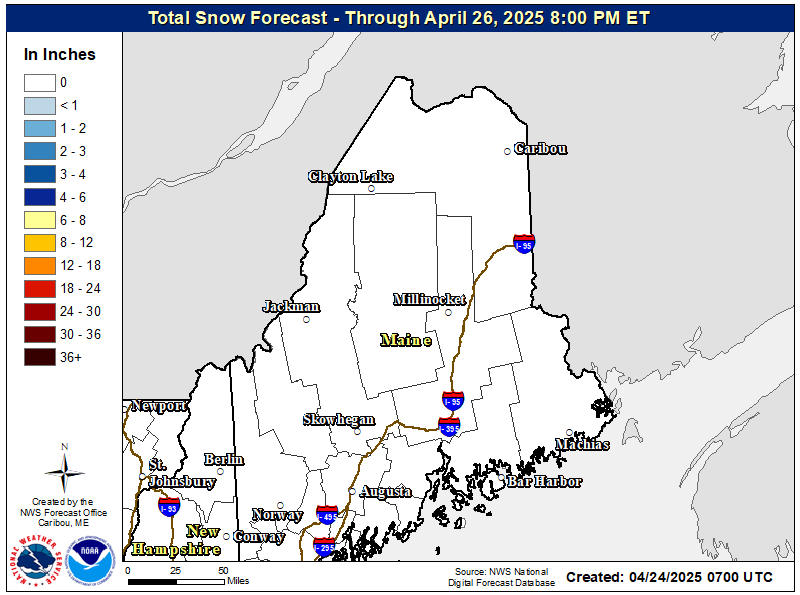 WESTERN NEW ENGLAND

MIDDLE AND UPPER HUDSON VALLEY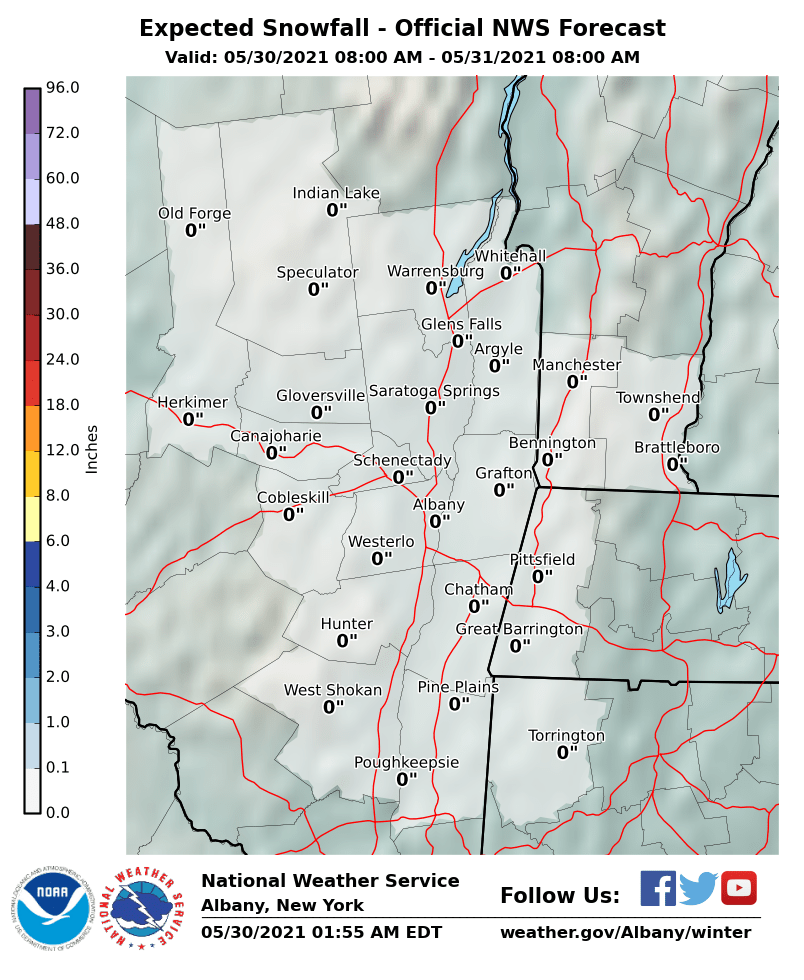 CENTRAL NEW YORK & NE PA
CENTRAL & SOUTH CENTRAL PA
VIRGINIA & MARYLAND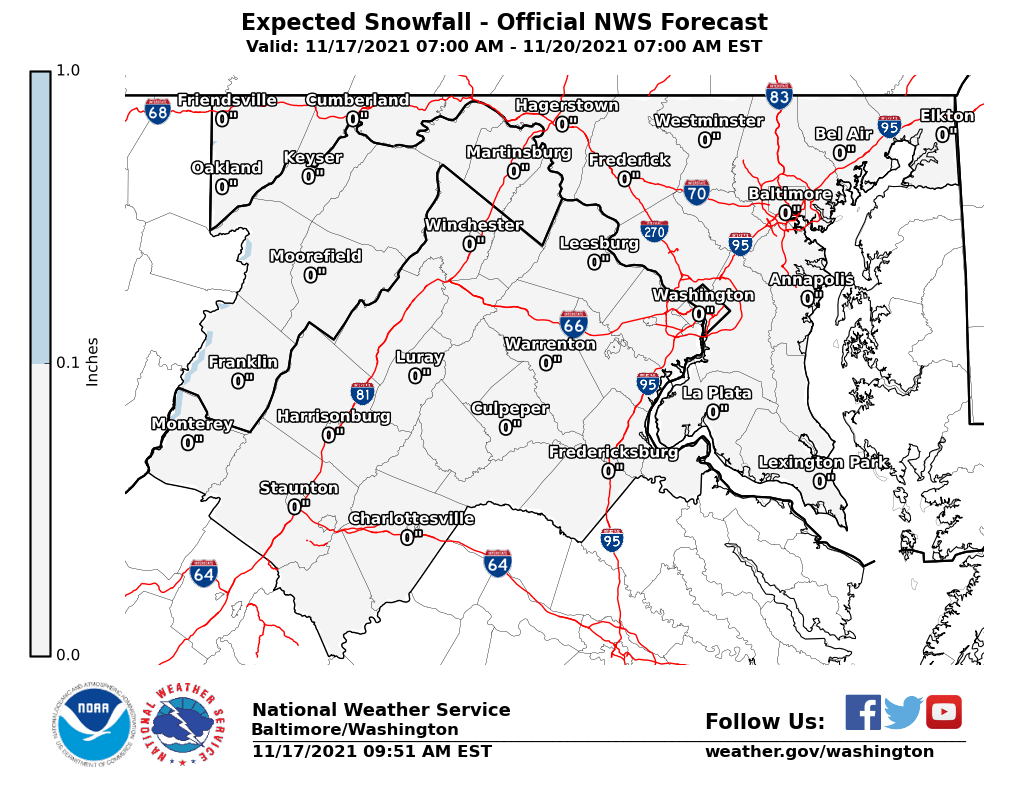 DAILY NORTHEAST SNOWFALL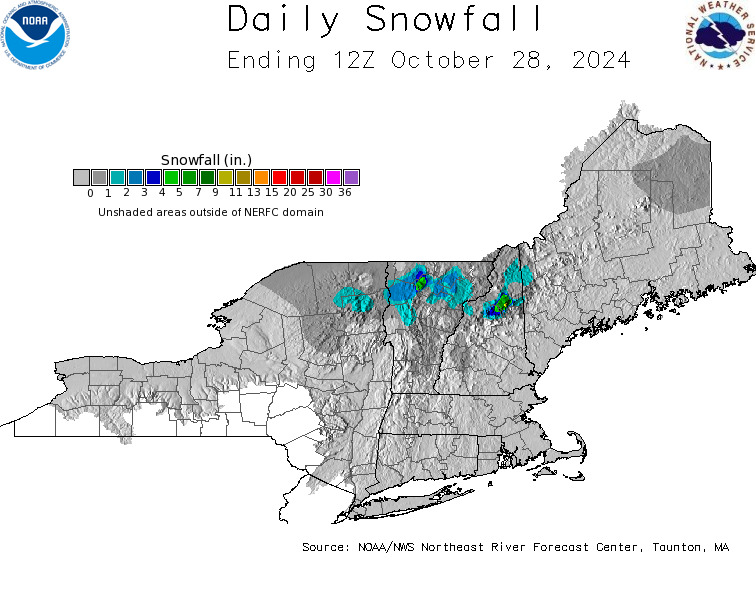 Please be advised that these are National Weather Service Forecast Maps and they auto update. Each office may update at different times and some offices are slower to update then others. Maps are usually updated before 5am and & 5pm however they may be updated at other times depending on forecast conditions. These are not my forecasts. My forecasts can be found on the JOE'S SNOWFORECAST PAGE. Individual forecasts for specific areas may also be found when conditions warrant on the my area forecasts. Those can be found on the website menu. Click on forecasts and then select your specific area.