Hurricane Season Starting Early?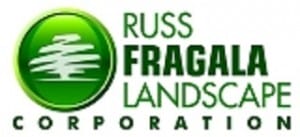 MENTION JOE CIOFFI AND GET A 5% DISCOUNT
TROPICAL DISTURBANCES OVER THE WEEKEND
BUT IS HURRICANE SEASON STARTING EARLY?
Weather models for the last week have been pointing to the idea that we could see hurricane season starting early. Hurricane season technically starts June 1st. We had the first named storm Hurricane Alex back last January if you remember. A May tropical storm is not unheard of since we did have one last year come ashore in the Carolinas. However conditions need to be almost perfect for this to happen and as I look at the set up going into the weekend, there are some things that point to possible tropical development while other measures say no.
Hurricane Season Starting Early? GFS MODEL FRIDAY NIGHT
First off models have changed several times on the timing and speed of coastal disturbances developing in the Atlantic near and east of the Bahamas. Now it seems there is going to be a lead low that will develop and speed to the southeast coast of the United States later Saturday. The gfs model has a low northeast of the Bahamas Friday afternoon and takes that to the South Carolina coast by Saturday evening with little development shown. The Euro model has a low developing much further west and also shows little change in it as nears the Carolinas around the same time frame.
Hurricane Season Starting Early? EURO MODEL SATURDAY MORNING
One of the negatives this time of year is the ocean water temperatures along the east coast. We actually have seen a complete reversal in the water temperature profile in the western Atlantic in the last 6 months. Suddenly temperatures have fallen to below average for this time of year after being above normal for many many months in a row.
Hurricane Season Starting Early? WATER TEMPERATURES COOLER THAN NORMAL
With regards to the actual temperatures themselves they are borderline at best.
Hurricane Season Starting Early? Observed Water Temperatures 
If we were a month down the road, say late June I think the chances for tropical development will be higher. So at best I'm thinking that perhaps a depression could develop out of this or something minimal from a tropical storm is possible, but that should be it. The flow over the Southeast US is somewhat anti cyclonic (upper high) to the northeast of any surface low. It also appears the surface low will be in a low shearing environment for a period of time.
Hurricane Season Starting Early? UPPER AIR WIND SHEAR SATURDAY
You can see how from the Gulf of Mexico through the Caribbean and Tropical Atlantic, we have nothing but screaming westerly winds out there. So it appears this is the one pocket that opens a door for development ever so slightly.
Many of you may hear about the Canadian model showing all sorts of development. I should remind everyone at this point that the Canadian model last season developed about 2 or 3 dozen category 5 hurricanes in the Atlantic Basin, none of which (other than Joaquin) came to be so I will probably not be using that model much at all this season.
FiOS1 News Weather Forecast For Long Island
FiOS1 News Weather Forecast For New Jersey
FiOS1 News Weather Forecast For Hudson Valley
NATIONAL WEATHER SERVICE SNOW FORECASTS
LATEST JOESTRADAMUS ON THE LONG RANGE

NOMINATED FOR AN APPY AWARD FOR BEST WEATHER APP!!
Weather App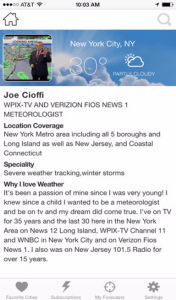 Don't be without Meteorologist Joe Cioffi's weather app. It is really a meteorologist app because you get my forecasts and my analysis and not some automated computer generated forecast based on the GFS model. This is why your app forecast changes every 6 hours. It is model driven with no human input at all. It gives you an icon, a temperature and no insight whatsoever.
It is a complete weather app to suit your forecast needs. All the weather information you need is right on your phone. Android or I-phone, use it to keep track of all the latest weather information and forecasts. This weather app is also free of advertising so you don't have to worry about security issues with your device. An accurate forecast and no worries that your device is being compromised.
Use it in conjunction with my website and my facebook and twitter and you have complete weather coverage of all the latest weather and the long range outlook. The website has been redone and upgraded. Its easy to use and everything is archived so you can see how well Joe does or doesn't do when it comes to forecasts and outlooks.
Just click on the google play button or the apple store button on the sidebar for my app which is on My Weather Concierge. Download the app for free. Subscribe to my forecasts on an ad free environment for just 99 cents a month.
Get my forecasts in the palm of your hand for less than the cost of a cup of Joe!