Hurricane Matthew Shifts Westward On GFS Model
HURRICANE MATTHEW VIDEO FROM EARLIER TODAY ON OVERNIGHT MODELS
Hurricane Matthew Shifts Westward On GFS Model
THIS IS A MODEL OUTPUT AND NOT MY FORECAST
The latest GFS model run shifts Hurricane Matthew westward and by a significant amount. Yesterday afternoon the UK Met model which is the British weather model and tends to perform well, showed Hurricane Matthew literally straddling the coast from Florida to South Carolina. It was the furthest west of all the models.
The shift westward on the GFS is about on the order of 2 degrees or so which is about 120 miles. If this is the case it does put the coastal Carolinas at risk for at least a very close call or a possible landfall across the Outer Banks of North Carolina sometime early Saturday.
When you look at the upper air profile the trough to the west and Hurricane Matthew seem to be timing out in a way that would bring this up the east coast just offshore.
Now remember this is one model and one run that has been flipping back and forth, back and forth for days. But we are now inside 6 days here. We should also strongly point out that if this is correct, Hurricane Matthew would behave like a very strong nor'easter and bring heavy rain and wind here, but it would not be like a landfalling hurricane with a direct hit. In fact the shifting of the heavy rain bands on the west side of the low indicates to me that the model is forecasting a transition to a post tropical system once it begins to interact with the upper air energy to the west.
We will post more about this later today and come up with a better idea of how real this is once we look at the entire model sequence.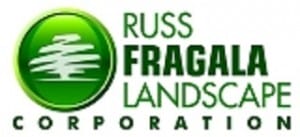 MENTION JOE CIOFFI AND GET A 5% DISCOUNT
WINTER 2016-2017 PART 1 OCEAN WATER TEMPERATURES
WINTER 2016-2017 PART 2 ARCTIC SEA ICE AND SIBERIAN SNOW COVER
FiOS1 News Weather Forecast For Long Island
FiOS1 News Weather Forecast For New Jersey
FiOS1 News Weather Forecast For Hudson Valley
NATIONAL WEATHER SERVICE SNOW FORECASTS
LATEST JOESTRADAMUS ON THE LONG RANGE
Weather App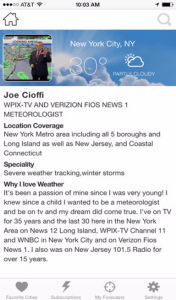 Don't be without Meteorologist Joe Cioffi's weather app. It is really a meteorologist app because you get my forecasts and my analysis and not some automated computer generated forecast based on the GFS model. This is why your app forecast changes every 6 hours. It is model driven with no human input at all. It gives you an icon, a temperature and no insight whatsoever.
It is a complete weather app to suit your forecast needs. All the weather information you need is right on your phone. Android or I-phone, use it to keep track of all the latest weather information and forecasts. This weather app is also free of advertising so you don't have to worry about security issues with your device. An accurate forecast and no worries that your device is being compromised.
Use it in conjunction with my website and my facebook and twitter and you have complete weather coverage of all the latest weather and the long range outlook. The website has been redone and upgraded. Its easy to use and everything is archived so you can see how well Joe does or doesn't do when it comes to forecasts and outlooks.
Just click on the google play button or the apple store button on the sidebar for my app which is on My Weather Concierge. Download the app for free. Subscribe to my forecasts on an ad free environment for just 99 cents a month.
Get my forecasts in the palm of your hand for less than the cost of a cup of Joe!