Hurricane 2016 Outlook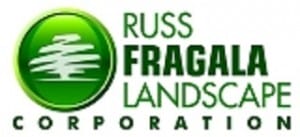 MENTION JOE CIOFFI AND GET A 5% DISCOUNT
We anticipate that the 2016 Atlantic basin hurricane season will have approximately average activity. The current weakening El Niño is likely to transition to either neutral or La Niña conditions by the peak of the Atlantic hurricane season. While the tropical Atlantic is relatively warm, the far North Atlantic is quite cold, potentially indicative of a negative phase of the Atlantic Multi-Decadal Oscillation. We anticipate a near-average probability for major hurricanes making landfall along the United States coastline and in the Caribbean. As is the case with all hurricane seasons, coastal residents are reminded that it only takes one hurricane making landfall to make it an active season for them. They should prepare the same for every season, regardless of how much activity is predicted. (as of 14 April 2016) By Philip J. Klotzbach1 With special assistance from William M. Gray
This is the take away from the Colorado State University long range forecast for the hurricane season coming up. Frankly in terms of the long range I have never nor will ever understand some people's obsession with events 4 5 6 months or a year from now. When one seeks a piece of information like this, I ask myself what is the the piece of information for and how am I going to use it? What value does it have? If a forecaster with a good reputation were to say that a direct hit of a category 5 hurricane was going to happen at a coastline near you, would you sell your home? The bottom line is that it is a forecast and not much more. An average season is just that, average. The most important line from this is As is the case with all hurricane seasons, coastal residents are reminded that it only takes one hurricane making landfall to make it an active season for them.
Hurricane 2016 Outlook
ATLANTIC SEA SURFACE TEMPERATURE ANOMALY 04/14/2016
What Dr Gray speaks to is on the map above. There is has been a growing area of colder than normal sea surface temperatures in the North Atlantic. That area has been spreading and drifting southward. The normal flow may bring that colder water down into the deep tropics at some point in the next few months. Now while this might impact storm development off the African coast, it does not necessarily impede storm development elsewhere in the tropical Atlantic. You can have an average or above normal season without a single storm forming off the Cape Verde Islands.
Hurricane 2016 Outlook ATLANTIC WESTERN ATLANTIC SEA SURFACE TEMPERATURE ANOMALY 4/14/2016
The other thing that is happening is regarding sea surface temperatures everywhere else in the tropical Atlantic and also in the subtropics. While water temeperatures are still above normal, they have cooled over the winter and they are not above normal by very much. The map above is the current sea surface temperature map as of yesterday. The map below is from three months ago.
Hurricane 2016 Outlook ATLANTIC SEA SURFACE TEMPERATURE ANOMALY 01/28/2016
A slow and steady cooling has taken place. This is something we will be paying attention to in the coming months.
Also worth paying attention to is the waning El Nino in the Pacific. Water temperatures there continue to cool however they are still running above normal in the El Nino geographic zone. El Nino is linked to a large scale pattern of light wind shear in the Pacific and strong wind shear in the Atlantic. Strong wind shear impedes tropical storm development. A reversal of this will create a more favorable environment in the Atlantic tropics.
PACIFIC SEA SURFACE TEMPERATURE ANOMALY
The bottom line in the end is we don't know. The last 10 years have seen fewer major hurricanes hit the United States than at other times. However there were notable exceptions to this with Sandy and Irene coming to mind. This goes back to Dr Grays point of it taking only one storm to make the season active for you. And don't forget we got a head start this year with Hurricane Alex back in January. In case you missed it here is a list of my posts you can read for review.  With regards to Dr Gray's Hurricane 2016 Outlook forecast you can read it here.
FiOS1 News Weather Forecast For Long Island
FiOS1 News Weather Forecast For New Jersey
FiOS1 News Weather Forecast For Hudson Valley
NATIONAL WEATHER SERVICE SNOW FORECASTS
LATEST JOESTRADAMUS ON THE LONG RANGE

NOMINATED FOR AN APPY AWARD FOR BEST WEATHER APP!!
Weather App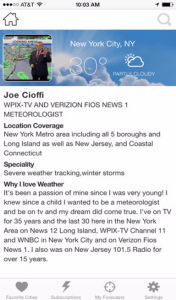 Don't be without Meteorologist Joe Cioffi's weather app. It is really a meteorologist app because you get my forecasts and my analysis and not some automated computer generated forecast based on the GFS model. This is why your app forecast changes every 6 hours. It is model driven with no human input at all. It gives you an icon, a temperature and no insight whatsoever.
It is a complete weather app to suit your forecast needs. All the weather information you need is right on your phone. Android or I-phone, use it to keep track of all the latest weather information and forecasts. This weather app is also free of advertising so you don't have to worry about security issues with your device. An accurate forecast and no worries that your device is being compromised.
Use it in conjunction with my website and my facebook and twitter and you have complete weather coverage of all the latest weather and the long range outlook. The website has been redone and upgraded. Its easy to use and everything is archived so you can see how well Joe does or doesn't do when it comes to forecasts and outlooks.
Just click on the google play button or the apple store button on the sidebar for my app which is on My Weather Concierge. Download the app for free. Subscribe to my forecasts on an ad free environment for just 99 cents a month.
Get my forecasts in the palm of your hand for less than the cost of a cup of Joe!