High Humidity Midweek Hot Dry Friday
High Humidity Midweek Hot Dry Friday
[brid video="54392″ player="6390″ title="Typical Mid July Weather Ahead. Forecast and Long Range Outlook"]
The overall pattern over the last number of weeks has been for weather fronts to move through every three or four days which means that we have seen nice dry air for 2 days followed by very warm more humid weather for a day or two, and then another dry air mass. The weather this week is following along the same basic pattern. We have seen 2 nice dry days to start this week. Now comes the transition to warmer and more humid weather for the next 2. The only difference this time around is that behind the weather front Friday we will actually see some rather hot temperatures but the humidity on Friday will drop as the day wears on. Highs might reach 90 to 95 but as they say in Phoenix, its a dry heat.
High Humidity Midweek Hot Dry Friday
GFS Model Wednesday Night
Wednesday we will begin to see humidity increase during the day along with arriving clouds but I don' t think there will be any showers or downpours during the day except perhaps in Western New Jersey and Eastern Pennsylvania. Some downpours and thunderstorms could develop there in the late afternoon and evening. There is a bit of a warm front that will be coming through Wednesday night to complete the transition to a very warm and humid air mass. There should be some downpours in some places Wednesday night as the front moves by. Then Thursday we will see a very warm and humid day with highs well up into the 80s to around 90. The next cold front approaches which might trigger off some late day or evening thunderstorms. No severe weather is expected at the moment as the dynamics here aren't especially impressive for a severe weather outbreak but we will monitor this.
High Humidity Midweek Hot Dry Friday
GFS Model Thursday Night
Friday brings back dry air. Dew points will drop into the mid 50s to lower 60s. Since the air behind the front is warm and we will have a northwest wind, I think temperatures Friday should reach the 90s everywhere with no worse than a mix of sun and clouds.
GFS Model Friday 2pm Dew Points
GFS Model Friday 2pm Temperatures
Now as far as the weekend goes, that front is going to get hung up a bit and a wave is going to develop on it so we see that Saturday there could be the chance for showers. By no means will it be an all day washout so plan accordingly. Sunday looks like a great day at this point with lots of sunshine, low humidity and highs in the low to mid 80s.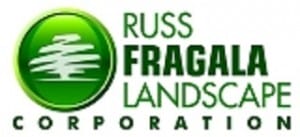 High Humidity Midweek Hot Dry Friday
MENTION JOE CIOFFI AND GET A 5% DISCOUNT
FiOS1 News Weather Forecast For Long Island
FiOS1 News Weather Forecast For New Jersey
FiOS1 News Weather Forecast For Hudson Valley
NATIONAL WEATHER SERVICE SNOW FORECASTS
LATEST JOESTRADAMUS ON THE LONG RANGE
Weather App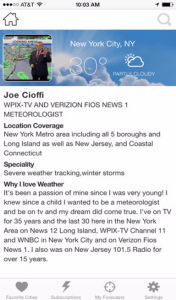 Don't be without Meteorologist Joe Cioffi's weather app. It is really a meteorologist app because you get my forecasts and my analysis and not some automated computer generated forecast based on the GFS model. This is why your app forecast changes every 6 hours. It is model driven with no human input at all. It gives you an icon, a temperature and no insight whatsoever.
It is a complete weather app to suit your forecast needs. All the weather information you need is right on your phone. Android or I-phone, use it to keep track of all the latest weather information and forecasts. This weather app is also free of advertising so you don't have to worry about security issues with your device. An accurate forecast and no worries that your device is being compromised.
Use it in conjunction with my website and my facebook and twitter and you have complete weather coverage of all the latest weather and the long range outlook. The website has been redone and upgraded. Its easy to use and everything is archived so you can see how well Joe does or doesn't do when it comes to forecasts and outlooks.
Just click on the google play button or the apple store button on the sidebar for my app which is on My Weather Concierge. Download the app for free. Subscribe to my forecasts on an ad free environment for just 99 cents a month.
Get my forecasts in the palm of your hand for less than the cost of a cup of Joe!