Great Lakes Storm Brings Rain East
CLICK TO ANIMATE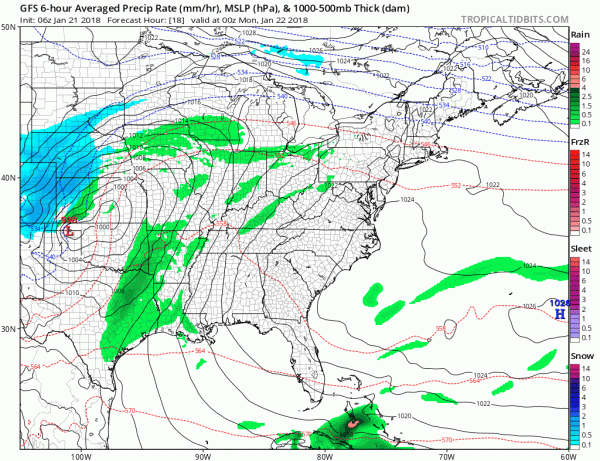 Great Lakes Storm Brings Rain East
With storms tracking to our west for the next 2 weeks or so there really isn't too much to get worked up over. Today looks like a rather nice day though there will be some clouds in the mix. However there will be a fair amount of sunshine too and temperatures will likely be a shade lower today due to the cloud cover and a bit of a northeast wind that will develop later today.
SUNDAY'S FORECAST HIGH TEMPERATURES
Meantime we have blizzard warnings and winter storm warnings up for a large area from Eastern Colorado to the Central Plains to the Upper Midwest as low pressure develops in the Southern Plains and makes a run for the Great Lakes. It has been a while since we have seen storms of any strength run up into the Great Lakes but with the track to the west, weather systems here will be wet as cold fronts move through.
US SATELLITE

REGIONAL RADAR

Look for some clouds around tonight with most lows in the 30s to near 40. Monday will be cloudy and damp with most highs in the 40s. Some showers could pop up later in the day into Monday evening but more numerous showers will be moving through on Tuesday.
GFS RAIN FORECAST
Rain forecast amounts will be on the order of 1/2 to 3/4 inch of rain. The front moves through later Tuesday with showers ending later in the day. Then it turns dry and colder for the rest of next week. The weather pattern ahead is going to be relatively benign while the atmosphere continues to relax from the extreme arctic pattern of the December-January. It would seem that this relaxation could last a few weeks. This more than likely means no real snow threats or extreme cold air masses are likely to impact our weather during this time frame.
The long range continues to offer some clues going forward about where all this is going in February. JOESTRADAMUS has more on this here.

GET JOE A CIGAR IF YOU LIKE 
FiOS1 News Weather Forecast For Long Island
FiOS1 News Weather Forecast For New Jersey
FiOS1 News Weather Forecast For Hudson Valley
LATEST JOESTRADAMUS ON THE LONG RANGE