GFS Model Shows Noreaster Next Wednesday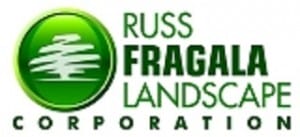 MENTION JOE CIOFFI AND GET A 5% DISCOUNT
Weather models continue to evolve for the first part of next week and both the GFS model & the Nam model seem to be pointing to next Wednesday showing a low moving up the east coast. The GFS model on today's run time out streams of energy to produce a deepening low moving up the east coast for the middle of next week. The gfs model has trended in this direction for the last several runs however there are issues regarding the timing of energy that need to be considered. And they are the same issues that we dealt with all winter long. That is there is a lot of energy running around and each model run times things out differently than the prior run which results in a different solution each time.
GFS Model Shows Noreaster Next Wednesday
UPPER AIR LAST NIGHT VERSES TODAY'S GFS MODEL RUN
Here is the upper air profile from the last 2 gfs model runs. The top is from overnight and the bottom is today's gfs model run. Notice the difference in how it handles the upper flow in the east. Prior runs showed multiple short waves running around with no sense of organization while the latest run concentrates on 2 distinct areas of energy. Today's model lifts that southern stream energy right up the coast.
GFS Model Shows Noreaster Next Wednesday
GFS SURFACE MAP NEXT WEDNESDAY AFTERNOON
The map above is the surface map for Wednesday afternoon with low pressure along the Virginia coast which tracks up the coast to Cape Cod and intensifies. This look was not that different from last night's Euro model run. From the standpoint of much needed rain this actually would be a blessing if it works out since it would be a good soaking rain from North Carolina to New England. But again we need to see some model consistency going forward before we latch on to this idea.
We will have a separate Euro model post later this afternoon along with a new weather video discussing all this.
LATEST WEATHER VIDEO ON EURO MODEL & GFS
FiOS1 News Weather Forecast For Long Island
FiOS1 News Weather Forecast For New Jersey
FiOS1 News Weather Forecast For Hudson Valley
NATIONAL WEATHER SERVICE SNOW FORECASTS
LATEST JOESTRADAMUS ON THE LONG RANGE

NOMINATED FOR AN APPY AWARD FOR BEST WEATHER APP!!
Weather App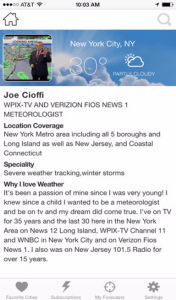 Don't be without Meteorologist Joe Cioffi's weather app. It is really a meteorologist app because you get my forecasts and my analysis and not some automated computer generated forecast based on the GFS model. This is why your app forecast changes every 6 hours. It is model driven with no human input at all. It gives you an icon, a temperature and no insight whatsoever.
It is a complete weather app to suit your forecast needs. All the weather information you need is right on your phone. Android or I-phone, use it to keep track of all the latest weather information and forecasts. This weather app is also free of advertising so you don't have to worry about security issues with your device. An accurate forecast and no worries that your device is being compromised.
Use it in conjunction with my website and my facebook and twitter and you have complete weather coverage of all the latest weather and the long range outlook. The website has been redone and upgraded. Its easy to use and everything is archived so you can see how well Joe does or doesn't do when it comes to forecasts and outlooks.
Just click on the google play button or the apple store button on the sidebar for my app which is on My Weather Concierge. Download the app for free. Subscribe to my forecasts on an ad free environment for just 99 cents a month.
Get my forecasts in the palm of your hand for less than the cost of a cup of Joe!