GFS Long Range Model Storm Signals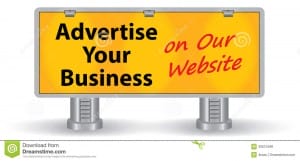 GFS Long Range Model Storm Signals continue on the overnight run for the middle of next week. First things first will be a relaxation of the volatile weather pattern over the last 10 days. That pattern led to 3 snow events (depending on your location), two trips to the 50s and 60s , one trip down to below zero temperatures and record cold, an ice storm, and then severe thunderstorms to finish it all off. We are due for a respite.
GFS Long Range Model Storm Signals GFS OVERNIGHT RUN FOR WEDNESDAY 02/24/2016
The GFS remains consistent with the idea of a trough in the east however it keeps both the northern and southern streams separate and results in a surface low hugging the coast. In a way it looks almost like what we just went through with a few differences. The air mass ahead of it is cold but nothing like what we just had with the arctic air. The high does go out further north but still goes out in an unfavorable position. There is no blocking which means the cold air does move out.
GFS Long Range Model Storm Signals EUROPEAN VIEW FROM TUESDAY 02/16/2016
The European has a much more dynamic northern stream which attempts to phase with the southern energy. This was from the day run of the model of yesterday so it remains to be seen what the night run is going to do with all this. Once again with have a lot of puzzle pieces. We have seen over the last number of weeks early model run phases which did not happen and other non phases which did happen. We have a long way to go to see how this all plays out.
Below is my video analysis of the GFS overnight model run and the Canadian model run which was even less impressive all the way around.
GFS Long Range Model Storm Signals VIDEO ANALYSIS
NATIONAL WEATHER SERVICE SNOW FORECASTS
LATEST JOESTRADAMUS ON THE LONG RANGE
Weather App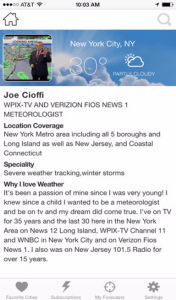 Winter is in the home stretch! Don't be without Meteorologist Joe Cioffi's weather app. It is different from all other weather apps because you get my forecast and not a computer generated weather forecast that changes radically 4 times a day. Those icon forecasts are based on the GFS model. This is a complete weather app to suit your forecast needs. All the weather information you need is right on your phone. Android or I-phone, use it to keep track of all the latest weather information and forecasts. This weather app is also free of advertising so you don't have to worry about security issues with your device. An accurate forecast and no worries that your device is being compromised.
Use it in conjunction with my website and my facebook and twitter and you have complete weather coverage of all the latest weather and the long range outlook. The website has been redone and upgraded. Its easy to use and everything is archived so you can see how well Joe does or doesn't do when it comes to forecasts and outlooks.
Just click on the google play button or the apple store button on the sidebar for my app which is on My Weather Concierge. Download the app for free. Subscribe to my forecasts on an ad free environment for just 99 cents a month.
Get my forecasts in the palm of your hand for less than the cost of a cup of Joe!