Freeze Warning Hudson Valley Interior Connecticut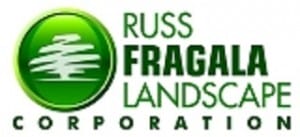 MENTION JOE CIOFFI AND GET A 5% DISCOUNT
Freeze Warning Hudson Valley Interior Connecticut
Frost Advisory Northwest NJ & Eastern Long Island
Cold air is overhead and with clear skies tonight and relatively light northerly winds, FREEZE WARNINGS are posted for the Hudson Valley & Most of Connecticut. The area in the Hudson Valley covers Putnam and Orange Counties or in general areas along and north of Route 84.  In Connecticut just about the whole state except the immediate coast and the Southwest Corner of the state is under a freeze warning.
Freeze Warning Hudson Valley Interior Connecticut
Thursday Morning Forecast Lows
The areas in the darkest blue are at risk with lows possible at 32 or less. A frost advisory is up for the Northwestern Counties of New Jersey as well as Northern Westchester County. A frost advisory is in effect for Long Island and here is the latest on the advisory for Eastern Suffolk County.
Skies will be clear tonight. Then Thursday it is arriving clouds with rain developing from southwest to northeast during the afternoon and evening with highs in the 50s to around 60. Thursday night and Friday look for on and off rain with temperatures on Friday just in the 50s. Saturday might be a better day with some sun but its back to clouds and rain on Sunday. Here is the latest on the next few days.
LATEST FIOS1 NEWS WEATHER VIDEO
FiOS1 News Weather Forecast For Long Island
FiOS1 News Weather Forecast For New Jersey
FiOS1 News Weather Forecast For Hudson Valley
NATIONAL WEATHER SERVICE SNOW FORECASTS
LATEST JOESTRADAMUS ON THE LONG RANGE

NOMINATED FOR AN APPY AWARD FOR BEST WEATHER APP!!
Weather App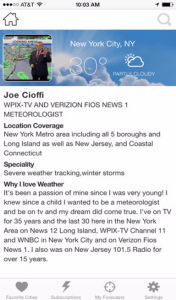 Don't be without Meteorologist Joe Cioffi's weather app. It is really a meteorologist app because you get my forecasts and my analysis and not some automated computer generated forecast based on the GFS model. This is why your app forecast changes every 6 hours. It is model driven with no human input at all. It gives you an icon, a temperature and no insight whatsoever.
It is a complete weather app to suit your forecast needs. All the weather information you need is right on your phone. Android or I-phone, use it to keep track of all the latest weather information and forecasts. This weather app is also free of advertising so you don't have to worry about security issues with your device. An accurate forecast and no worries that your device is being compromised.
Use it in conjunction with my website and my facebook and twitter and you have complete weather coverage of all the latest weather and the long range outlook. The website has been redone and upgraded. Its easy to use and everything is archived so you can see how well Joe does or doesn't do when it comes to forecasts and outlooks.
Just click on the google play button or the apple store button on the sidebar for my app which is on My Weather Concierge. Download the app for free. Subscribe to my forecasts on an ad free environment for just 99 cents a month.
Get my forecasts in the palm of your hand for less than the cost of a cup of Joe!