European Model Forecast & NCEP Models Bullish Storm View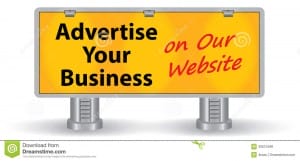 PLEASE WELCOME MY NEWEST SPONSOR RUSS FRAGALA LANDSCAPE CORPORATION OF LONG ISLAND!!! YOU CAN ALSO FOLLOW HIM ON FACEBOOK. 
THANK YOU FOR YOUR SUPPORT
After a number of runs of total model dysfunction, European model forecast, NCEP models & Canadian model forecast all are beginning to zero in together on the possibility of a storm developing along the east coast early next week. Now I will immediately caution everyone that we are of course very early in the game on how this plays out. However to see all the major models showing a similar idea is encouraging from a forecast confidence standpoint. We however will prefer to wait now to see how much run to run consistency will we see going forward.
European Model Forecast & NCEP Models Bullish Storm View
Even though the GFS has a much weaker look to it as it seems to split the structure of the upper air system, it has the idea. When all three models are doing something reasonably close together it is at least telling you to pay attention. This is for Tuesday into Wednesday of next week February 9-10.
First off with regards to the lead system that moves off the east coast this weekend all three models take it out to sea so we will basically spend the time slowly cooling down between now and then. Now when we head into Monday pressures across Eastern Canada rise significantly causing high pressure to build southward down through New England into the Middle Atlantic States. Today's Canadian Model and European Model show this very well
European Model Forecast & NCEP Models Bullish Storm View CANADIAN DAY 6
The European has a similar idea and actually European surface temperatures for next Monday are very cold with highs not much out of the 20s from Central New Jersey northward. This sets up a coastal low that develops on the European and Canadian along the Carolinas and moves north northeastward up the coast in response to the diving upper low into the Ohio Valley. All three models show a very powerful ridge in the west which supports the deepening trough in the east. We want to first see if the late afternoon GFS comes more into line with the other 2 models.
Now this is all fine and dandy in the world of day 7 forecasts but much can go differently to change this view. There is so much energy running around that perhaps everything times out perfectly in the model world this afternoon but may not time out the same way on tonight's run. REMEMBER TIMING OF ALL THE ENERGY IS MOST IMPORTANT IN WHAT THE FINAL OUTCOME WILL BE. Also we have to watch where exactly the upper low forms. If it were to form further west it could mean more of coast hugger and of course the opposite would be true as well, anything further east and we have a more offshore track with its own implications.
For now lets just say that the models seem to be zeroing in on something. 2 of the three models show an important storm and the third (GFS) has the idea but it is not quite there yet. We are still in the phase of speculation here at day 7. Lets see a few runs in a row of a similar idea and when we get inside day 4 if we are still talking about this, we can begin to speculate on the specifics.
There are a few specifics going on in the shorter term regarding rain for Wednesday and whether there might be some precipitation along the immediate coast Thursday night which the European today does. It skims Central and Eastern Long Island with a little snow Thursday night as a wave on the front goes by. I will talk about this in my local forecast post later this evening.
European Model Forecast & NCEP Models Bullish Storm View
VIDEO ANALYSIS OF OVERNIGHT GFS MODEL AND MORE

NATIONAL WEATHER SERVICE SNOW FORECASTS
LATEST JOESTRADAMUS ON THE LONG RANGE
Weather App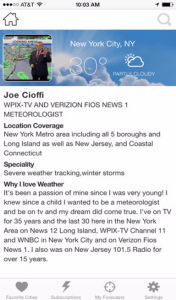 Winter is here! Don't be without Meteorologist Joe Cioffi's weather app. It is a complete weather app to suit your forecast needs. All the weather information you need is right on your phone. Android or I-phone, use it to keep track of all the latest weather information and forecasts. This weather app is also free of advertising so you don't have to worry about security issues with your device. An accurate forecast and no worries that your device is being compromised.
Use it in conjunction with my website and my facebook and twitterand you have complete weather coverage of all the latest weather and the long range outlook. The website has been redone and upgraded. Its easy to use and everything is archived so you can see how well Joe does or doesn't do when it comes to forecasts and outlooks.
Just click on the google play button or the apple store button on the sidebar for my app which is onMy Weather Concierge. Download the app for free. Subscribe to my forecasts on an ad free environment for just 99 cents a month.
Get my forecasts in the palm of your hand for less than the cost of a cup of Joe!