European Model Aggressive Next Week Storm Signal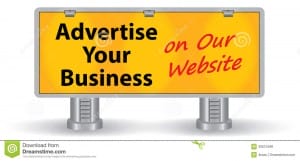 This afternoon's European run continues to trend colder and more bullish regarding next week's midweek storm signal for the East Coast. The model has been probably the most consistent in the last 3 runs showing a logical trend to colder and further east with a slightly offshore track. The key to the forecast going forward is how models handle cold air and a strong high that will be building back southwestward from Quebec.
European Model Aggressive Next Week Storm Signal European Vs GFS Wednesday 02/24/2016

What I have been trying to look for is some sense of model consistency from run to run. Even though the details may shift around, the European has continued to provide a more consistent picture of what is about to transpire. The issue remains the same. Phase or no phase, and how does the southern half of that trough react when it reaches the east coast. The GFS has been everywhere over the last few days going back and forth from showing nothing to a low up inland. It keeps reacting to multiple systems in the northern jet that may or may not be there. The European has given a fairly consistent view on the jet stream profile and I believe at this point that it has the better handle of what is going to happen.
European Model Aggressive Next Week Storm Signal GFS vs European Surface 02/24/2016
We have seen this over the last few weeks with aggressive southern stream systems being slightly weaker over time. The GFS seems too wound up with its surface low. The European has to me the logical look here. The European ensembles support an offshore track and the operational model is actually very close to the ensemble view. Even the GFS ensembles are east of the operational run.
European Model Aggressive Next Week Storm Signal Ensemble View 02/24/2016

The European is also faster which means that mixed precipitation develops here late Tuesday and continues into Wednesday. It seems like the European has also adjusted to the faster onset of precipitation that we have seen over the last several events including the blizzard. If you remember the NAM model raced snow in about 6 to 8 hours faster than the global models. We saw this on Monday where snow broke out faster even with the dry arctic air still overhead.
Now obviously things are going to change some more. The ensembles suggest that models might shift a little further east. The European temperature profiles suggest precipitation changes over to snow as the storm center moves northeastward. The GFS obviously would be rain for the coast with snow well inland again. The jury is still out on this.
A word to the wise for coastal residents. Monday is a full moon. A northeast flow will begin to set up here Monday and last into Wednesday. This could be another serious coastal flooding event for areas from Delaware to Southern New England so bear this in mind.
Here is the VIDEO ANALYSIS OF LAST NIGHT'S EUROPEAN MODEL RUN
NATIONAL WEATHER SERVICE SNOW FORECASTS
LATEST JOESTRADAMUS ON THE LONG RANGE
Weather App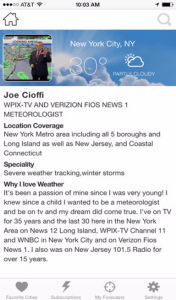 Winter is INSANE! With yet another threat for a coastal storm don't be without Meteorologist Joe Cioffi's weather app. It is really a meteorologist app because you get my forecasts and my analysis and not some automated computer generated forecast based on the GFS model. This is why your app forecast changes every 6 hours. It is model driven with no human input at all. It gives you an icon, a temperature and no insight whatsoever.
It is a complete weather app to suit your forecast needs. All the weather information you need is right on your phone. Android or I-phone, use it to keep track of all the latest weather information and forecasts. This weather app is also free of advertising so you don't have to worry about security issues with your device. An accurate forecast and no worries that your device is being compromised.
Use it in conjunction with my website and my facebook and twitter and you have complete weather coverage of all the latest weather and the long range outlook. The website has been redone and upgraded. Its easy to use and everything is archived so you can see how well Joe does or doesn't do when it comes to forecasts and outlooks.
Just click on the google play button or the apple store button on the sidebar for my app which is on My Weather Concierge. Download the app for free. Subscribe to my forecasts on an ad free environment for just 99 cents a month.
Get my forecasts in the palm of your hand for less than the cost of a cup of Joe!