Euro Weather Model Weekend Snow?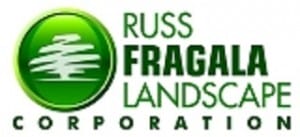 MENTION JOE CIOFFI AND GET A 5% DISCOUNT
The Euro Weather Model Weekend Snow threat continues to show up but what also shows up is the Euro weather models view of the time of year factor and the almost convective look of the precipitation shield that it develops. Instead of one large area of precipitation either rain or wet snow, instead we see that more spring time look of weather systems. That is, they start to look less like overrunning events and more like convective events on satellite and radar.
Euro Weather Model Weekend Snow
Euro Model Surface Map Saturday Morning
Euro Weather Model Weekend Snow
Euro Model Upper Air Map Saturday Morning
When we look at the Euro weather model as compared to some of the others, it seems to line up well with the NAM model in terms of the upper air and the surface. The NAM is a little bit deeper with the system overall. Models take the low off the Delaware coast and move it east northeast and then northeast from there. However in spite of what the upper air looks like, the moisture being produced is rather underwhelming. Most areas get under a quarter of an inch except for Central and Eastern Connecticut and Central and Eastern Long Island which get anything from a quarter of inch to as much as three quarters of an inch of liquid. If that falls all in the daytime on Saturday, even if it falls as wet snow, I can't see how this becomes anything meaningful, even in areas of elevation. Perhaps for central and eastern areas, where some of that falls at night, there could be a coating to an inch or two of wet snow on colder surfaces. It is hard for me to get worked up over this. If we were seeing the models showing explosive development off the coast then that would be another matter entirely. But all the models keep this weather system relatively tame. If this is the case Saturday will be cold raw and wet with rain and wet snow into the evening but nothing earth shattering. Cold and dry for Sunday is the forecast no matter what happens. Then it warms up early next week Monday and Tuesday.
FiOS1 News Weather Forecast For Long Island
FiOS1 News Weather Forecast For New Jersey
FiOS1 News Weather Forecast For Hudson Valley
NATIONAL WEATHER SERVICE SNOW FORECASTS
LATEST JOESTRADAMUS ON THE LONG RANGE

NOMINATED FOR AN APPY AWARD FOR BEST WEATHER APP!!
Weather App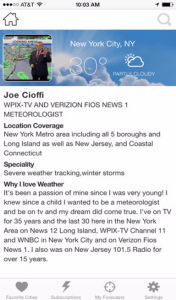 Don't be without Meteorologist Joe Cioffi's weather app. It is really a meteorologist app because you get my forecasts and my analysis and not some automated computer generated forecast based on the GFS model. This is why your app forecast changes every 6 hours. It is model driven with no human input at all. It gives you an icon, a temperature and no insight whatsoever.
It is a complete weather app to suit your forecast needs. All the weather information you need is right on your phone. Android or I-phone, use it to keep track of all the latest weather information and forecasts. This weather app is also free of advertising so you don't have to worry about security issues with your device. An accurate forecast and no worries that your device is being compromised.
Use it in conjunction with my website and my facebook and twitter and you have complete weather coverage of all the latest weather and the long range outlook. The website has been redone and upgraded. Its easy to use and everything is archived so you can see how well Joe does or doesn't do when it comes to forecasts and outlooks.
Just click on the google play button or the apple store button on the sidebar for my app which is on My Weather Concierge. Download the app for free. Subscribe to my forecasts on an ad free environment for just 99 cents a month.
Get my forecasts in the palm of your hand for less than the cost of a cup of Joe!