Euro Weather Model Major Rain Storm New England
Euro Weather Model Major Rain Storm New England
The overnight model began shifting a little further south with the developing storm system for Friday into Saturday for the Northeast. That trend continues this afternoon as the European model absorbs whatever tropical or subtropical system to the south faster and begins a surface low development further south. What the European is doing is sharpening the upper support faster and is deeper than the other models with the upper feature as it cuts off in Central Pennsylvania.
EURO WEATHER MODEL UPPER AIR
EURO WEATHER MODEL SURFACE OVER THE UPPER AIR
Now unfortunately you can't see the in between maps as these are 24 hours apart. However the Euro weather model develops a secondary low east of the Carolinas as it absorbs the tropical/subtropical system and brings it east of New Jersey and then over Montauk before taking it to Boston by Saturday morning. The deepening is a little too late to bring significant rain to us but it clobbers upstate NY and Western New England with 3 to 5 inch rainfalls. For is the rain is much lighter but it does try to generate an inch or two for Long Island the Hudson Valley and Southern New England.
Meanwhile the tropical system this afternoon remains disorganized as a broad area of low pressure. Whether it develops into anything or not may not matter. The model does wind up absorbing all this moisture as it moves northward either way.
Regardless of how much rain falls Saturday is likely to be rather windy here with northwest winds in the 20 to 35 mph range with gusts into the 40s. What I want to watch for is if this trend continues. If it does it might mean more rain for our area and perhaps a bit more wind as well. Either way it turns chilly this weekend. Saturday and Sunday daytime temperatures won't be out of the 50s. The European and other models bring a secondary shot of colder air for Monday night into Wednesday morning that could bring the first widespread freeze into the mix.
MANY THANKS TO TROPICAL TIDBITS FOR THE WONDERFUL USE OF THE MAPS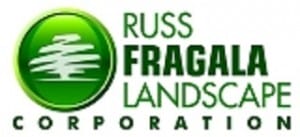 MENTION JOE CIOFFI AND GET A 5% DISCOUNT
WINTER 2016-2017 PART 1 OCEAN WATER TEMPERATURES
WINTER 2016-2017 PART 2 ARCTIC SEA ICE AND SIBERIAN SNOW COVER
FiOS1 News Weather Forecast For Long Island
FiOS1 News Weather Forecast For New Jersey
FiOS1 News Weather Forecast For Hudson Valley
NATIONAL WEATHER SERVICE SNOW FORECASTS
LATEST JOESTRADAMUS ON THE LONG RANGE
Weather App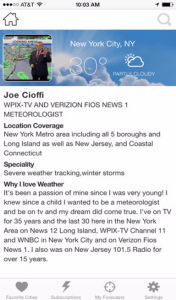 Don't be without Meteorologist Joe Cioffi's weather app. It is really a meteorologist app because you get my forecasts and my analysis and not some automated computer generated forecast based on the GFS model. This is why your app forecast changes every 6 hours. It is model driven with no human input at all. It gives you an icon, a temperature and no insight whatsoever.
It is a complete weather app to suit your forecast needs. All the weather information you need is right on your phone. Android or I-phone, use it to keep track of all the latest weather information and forecasts. This weather app is also free of advertising so you don't have to worry about security issues with your device. An accurate forecast and no worries that your device is being compromised.
Use it in conjunction with my website and my facebook and twitter and you have complete weather coverage of all the latest weather and the long range outlook. The website has been redone and upgraded. Its easy to use and everything is archived so you can see how well Joe does or doesn't do when it comes to forecasts and outlooks.
Just click on the google play button or the apple store button on the sidebar for my app which is on My Weather Concierge. Download the app for free. Subscribe to my forecasts on an ad free environment for just 99 cents a month.
Get my forecasts in the palm of your hand for less than the cost of a cup of Joe!