Euro Model Winter Storm Threat Increasing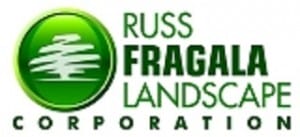 MENTION JOE CIOFFI GET 5% OFF
Overnight weather models grow even more bullish on the idea of a major late winter storm for the northeast. The Euro model was especially bullish as it takes a major storm northeastward, just off shore from the Virginia coast to just south of Cape Cod. It would imply that the bulk of the snow falls late Sunday afternoon and Sunday night when there are no sun angle issues. The storm on the European deepens to major status.
Euro Model Winter Storm Threat Increasing Sunday Night Surface Map
Euro Model Winter Storm Threat Increasing Upper Air Sunday Evening
The key remains the ridge in the west and last night's Euro model continues to show a strong ridge inland of the west coast intact and not being dented by a storm off the coast of the Pacific northwest. This has been the model trend of the last two days. If it continues for one more run I will be probably putting out an early snowfall map. Based on the Euro model run last night here is the snowfall forecast map as generated by the model.
Euro Model Winter Storm Threat Increasing Euro Model Snowfall Forecast
It should be noted that this would be a heavy wet snow and if this comes to pass it could mean a real mess for some areas. Of course there are still variables at play in both the west and the east. One important variable will be time of day. The European lines this up for snow to fall at the perfect time. The NAM model and the Euro model are very similar except that the nam is 6 hours faster.
Euro Model Winter Storm Threat Increasing
Nam Model Forecast Sunday Afternoon
Those six hours can make a huge difference in snow accumulations and could easily cut amounts in half even though the same amount of total precipitation falls. It will be interesting to see if the NAM model slows things down a little on the next run which starts later this morning.
FiOS1 News Weather Forecast For Long Island
FiOS1 News Weather Forecast For New Jersey
FiOS1 News Weather Forecast For Hudson Valley
NATIONAL WEATHER SERVICE SNOW FORECASTS
LATEST JOESTRADAMUS ON THE LONG RANGE

NOMINATED FOR AN APPY AWARD FOR BEST WEATHER APP!!
Weather App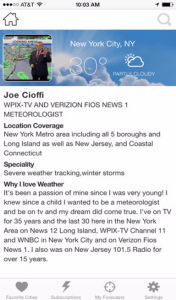 Don't be without Meteorologist Joe Cioffi's weather app. It is really a meteorologist app because you get my forecasts and my analysis and not some automated computer generated forecast based on the GFS model. This is why your app forecast changes every 6 hours. It is model driven with no human input at all. It gives you an icon, a temperature and no insight whatsoever.
It is a complete weather app to suit your forecast needs. All the weather information you need is right on your phone. Android or I-phone, use it to keep track of all the latest weather information and forecasts. This weather app is also free of advertising so you don't have to worry about security issues with your device. An accurate forecast and no worries that your device is being compromised.
Use it in conjunction with my website and my facebook and twitter and you have complete weather coverage of all the latest weather and the long range outlook. The website has been redone and upgraded. Its easy to use and everything is archived so you can see how well Joe does or doesn't do when it comes to forecasts and outlooks.
Just click on the google play button or the apple store button on the sidebar for my app which is on My Weather Concierge. Download the app for free. Subscribe to my forecasts on an ad free environment for just 99 cents a month.
Get my forecasts in the palm of your hand for less than the cost of a cup of Joe!