Euro Model Springs April Surprise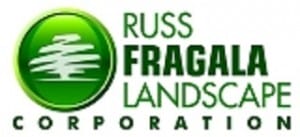 MENTION JOE CIOFFI AND GET A 5% DISCOUNT
For the last few days the Euro model has been showing some kindof disturbance coming out of the midwest while the cold air is sitting overhead for early next week. We have been stating for days that the weather models have not been really issuing signals that are important enough to pay attention to. I still think they are aren't important enough to take seriously. If we were deep in the middle of an average winter I would be approaching this differently but the is April folks. The fact is that even if it is right, and I'm not saying it is, it will all be gone within hours once daylight sets in. If anything is to happen to have any sort of impact it has to happen at night. Otherwise it melts. Now considering all this, let's review what the Euro model did last night and what it does today. By the way I'm well aware that the ONION OF WEATHER (A.K.A WEATHER CHANNEL) APP has 3 to 5 inches of snow for Monday. Apparently it reads the European.
Euro Model Springs April Surprise Overnight Snowfall Forecast Ending Tuesday April 6th

Frankly this is too ridiculous to take seriously. The Euro model produces snow Monday night into Tuesday morning or at least the bulk of this. Considering that except for the blizzard, none of these have worked out, it is hard to imagine how this could happen in the first week of April. Not that something like this is impossible but it really strains credibility to take seriously 6 1/2 days out. Below are the overnight Euro model run and today Euro model run.  When you look at the colored lines underneath the surface you can see a dent in the upper flow dropping southeast from the upper midwest. This created a low in West Virginia and an area of overrunning precipitation (SNOW) to the north of the low track. The high to the north supplies the cold air.
Euro Model Springs April Surprise Euro Model Overnight for Next Monday Night April 5th
Euro Model Springs April Surprise Euro Model Today's Run for Monday morning April 6th
However today's day run shows a weaker feature and more of a cold high building down. Though the maps don't match up time wise, the wave is already 12 hours faster and weaker as it moves into Western Virginia. This would mean that any precipitation would get suppressed way to the south. Indeed today's day run of the Euro model would suggest that this is indeed the case. By Tuesday morning the surface low is weak and in Western North Carolina. If this view is correct there would be a narrow band of snow or mix across the Middle Atlantic States with just high clouds northward to our area.
Euro Model Springs April Surprise Euro Model Tuesday Morning April 6th
Now look at the resulting snow map from today's Euro model. Is it any wonder why I am not taking any of this seriously at this point? My approach to this is that until is shows something inside 84 hours ( and even then it is suspect), I can't take any of this seriously.
Euro Model Total Snowfall Map Through Next Tuesday Evening
FiOS1 News Weather Forecast For Long Island
FiOS1 News Weather Forecast For New Jersey
FiOS1 News Weather Forecast For Hudson Valley
NATIONAL WEATHER SERVICE SNOW FORECASTS
LATEST JOESTRADAMUS ON THE LONG RANGE

NOMINATED FOR AN APPY AWARD FOR BEST WEATHER APP!!
Weather App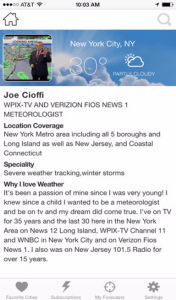 Don't be without Meteorologist Joe Cioffi's weather app. It is really a meteorologist app because you get my forecasts and my analysis and not some automated computer generated forecast based on the GFS model. This is why your app forecast changes every 6 hours. It is model driven with no human input at all. It gives you an icon, a temperature and no insight whatsoever.
It is a complete weather app to suit your forecast needs. All the weather information you need is right on your phone. Android or I-phone, use it to keep track of all the latest weather information and forecasts. This weather app is also free of advertising so you don't have to worry about security issues with your device. An accurate forecast and no worries that your device is being compromised.
Use it in conjunction with my website and my facebook and twitter and you have complete weather coverage of all the latest weather and the long range outlook. The website has been redone and upgraded. Its easy to use and everything is archived so you can see how well Joe does or doesn't do when it comes to forecasts and outlooks.
Just click on the google play button or the apple store button on the sidebar for my app which is on My Weather Concierge. Download the app for free. Subscribe to my forecasts on an ad free environment for just 99 cents a month.
Get my forecasts in the palm of your hand for less than the cost of a cup of Joe!