Euro Model Major Storm Threat Midweek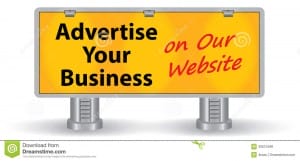 After seeing all the models come in I think it is safe at this point to say that the Euro Model Major Storm Threat Midweek idea to me looks like the best solution at this point. The biggest threat will be from heavy rains and from coastal flooding and beach erosion. Actually coastal flooding issues could begin as early as Monday night as high pressure builds to the north and a strengthening onshore flow begins late Monday and continues into Wednesday night. Monday is a full moon and its influence on tides will continue into the middle of the week. Being that the storm appears to be taking a westward track inland could be a blessing in disguise as a coastal storm with the full moon and high tides would not have been a good combination.
Euro Model Major Storm Threat Midweek EURO MODEL WEDNESDAY MORNING
Euro Model Major Storm Threat Midweek EURO MODEL THURSDAY MORNING
The last several runs of the European have been pretty consistent and certainly the European has been much more consistent than the other models especially the GFS which has put this storm anywhere between Los Angeles and Lisbon or at least it seems that way.
Now here are the remaining issues in my view. There is a lead area that comes out later Tuesday and Tuesday night. This piece is getting less and less impressive with every run as the the second lobe of upper air energy behind it becomes more dominant. This has been the model error all along on all models. The presence of so many areas of energy have caused to key differently on every run. It finally figured out that rather than the first system being the dominant player, it was the second one behind it that became the main player and times well with the northern jet stream to take a storm inland of the coast. There has been chatter about "blocking" and whether or not it is there. There is some high latitude blocking evident and in fact the NAO actually goes slightly negative early next week. But that blocking is not enough to keep the high to the north from going out and taking the cold air with it. Nor is that blocking enough to force a more favorable, or at least, a less unfavorable track.
Euro Model Major Storm Threat Midweek
EURO MODEL THURSDAY MORNING UPPER AIR PROFILE
Now back to that lead piece. If that precipitation were to get in here fast enough it could mean some snow or ice Tuesday night before the cold air disappears. The European and other models play this down. The NAM has a more aggressive lead short wave that comes out. I think we will get some clues about this later today and tonight. That model has been good this winter telegraphing precipitation faster than what global models have shown. It has done this several times over the last few weeks. This is not to say it has been perfect but it is still something to consider.
EURO MODEL MAJOR STORM THREAT VIDEO ANALYSIS
IMPORTANT LINKS
NATIONAL WEATHER SERVICE SNOW FORECASTS
LATEST JOESTRADAMUS ON THE LONG RANGE
Weather App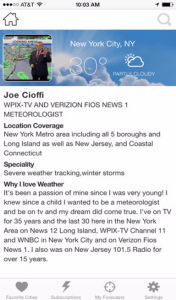 Winter is INSANE! With yet another threat for a coastal storm don't be without Meteorologist Joe Cioffi's weather app. It is really a meteorologist app because you get my forecasts and my analysis and not some automated computer generated forecast based on the GFS model. This is why your app forecast changes every 6 hours. It is model driven with no human input at all. It gives you an icon, a temperature and no insight whatsoever.
It is a complete weather app to suit your forecast needs. All the weather information you need is right on your phone. Android or I-phone, use it to keep track of all the latest weather information and forecasts. This weather app is also free of advertising so you don't have to worry about security issues with your device. An accurate forecast and no worries that your device is being compromised.
Use it in conjunction with my website and my facebook and twitter and you have complete weather coverage of all the latest weather and the long range outlook. The website has been redone and upgraded. Its easy to use and everything is archived so you can see how well Joe does or doesn't do when it comes to forecasts and outlooks.
Just click on the google play button or the apple store button on the sidebar for my app which is on My Weather Concierge. Download the app for free. Subscribe to my forecasts on an ad free environment for just 99 cents a month.
Get my forecasts in the palm of your hand for less than the cost of a cup of Joe!