Euro Model Continues Gloomy Outlook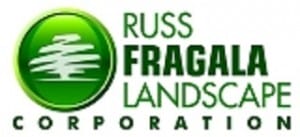 MENTION JOE CIOFFI AND GET A 5% DISCOUNT
Euro Model Continues Gloomy Outlook
Still Uncertainty Regarding Late Week Noreaster
With regards to the week ahead the gloomy gray conditions will continue with only minor interruptions. The onshore flow off the ocean and the trough in the Eastern United states pretty much guarantee that. We will also have continued threats for rain though how they play out specifically remain to be seen. The Euro model like the GFS model and the Canadian model all continue to show a lot of upper air energy moving toward the Middle Atlantic States however the Euro model has backed off from the extreme solution it showed 2 days ago and even yesterday.
Euro Model Continues Gloomy Outlook
Yesterday's Model Surface Forecast Friday May 6th

The surface maps above are from model runs of Yesterday and Friday night. Friday night's model run showed what would be an intense noreaster just offshore for late this week. Since then we have seen the Euro model back away from this idea. The map below shows today's idea of a much weaker low off the Delmarva Peninsula.
Euro Model Continues Gloomy Outlook
Today's Forecast Friday May 6th
As we addressed yesterday the biggest question would be the upper air pattern and how the strong upper low and jet stream react when they hit the east coast. Take a look here at yesterday's upper air forecast vs today's
Euro Model Continues Gloomy Outlook
Euro Model Upper Air Yesterday & Today
The biggest difference in my opinion lies in Eastern Canada where there is a large vortex present there. This doesn't allow enough room for the intense southern feature to lift up and around. Instead it appears to be somewhat more "progressive" in nature. Notice the tilt is northeast southwest verses yesterdays as that run had the upper feature standing alone it all its glory. These subtle differences make a huge difference in how much surface development an occur. Today's run essentially spreads the energy around more verses yesterday's which has it solidly concentrated around a developing low just offshore. The result is a much more diffuse, less intense feature on today's runs and the trend has been in that direction over the last 2 days.
Should the Euro model be literally correct today it would mean some wind, some rain, and some coastal flooding (New Moon Friday) but it would not be anything unmanageable. What we will have to see from here on is whether the models are correct with what is happening in Eastern Canada. I prefer to wait at least a few more runs of all the models before reaching any conclusions. Right now I would say the threat for a noreaster remains on the table and leave it at that until we get a little closer. Either way we will still have to deal with a pretty gloomy grey weather week.
FiOS1 News Weather Forecast For Long Island
FiOS1 News Weather Forecast For New Jersey
FiOS1 News Weather Forecast For Hudson Valley
NATIONAL WEATHER SERVICE SNOW FORECASTS
LATEST JOESTRADAMUS ON THE LONG RANGE

NOMINATED FOR AN APPY AWARD FOR BEST WEATHER APP!!
Weather App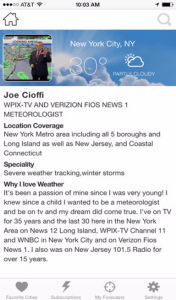 Don't be without Meteorologist Joe Cioffi's weather app. It is really a meteorologist app because you get my forecasts and my analysis and not some automated computer generated forecast based on the GFS model. This is why your app forecast changes every 6 hours. It is model driven with no human input at all. It gives you an icon, a temperature and no insight whatsoever.
It is a complete weather app to suit your forecast needs. All the weather information you need is right on your phone. Android or I-phone, use it to keep track of all the latest weather information and forecasts. This weather app is also free of advertising so you don't have to worry about security issues with your device. An accurate forecast and no worries that your device is being compromised.
Use it in conjunction with my website and my facebook and twitter and you have complete weather coverage of all the latest weather and the long range outlook. The website has been redone and upgraded. Its easy to use and everything is archived so you can see how well Joe does or doesn't do when it comes to forecasts and outlooks.
Just click on the google play button or the apple store button on the sidebar for my app which is on My Weather Concierge. Download the app for free. Subscribe to my forecasts on an ad free environment for just 99 cents a month.
Get my forecasts in the palm of your hand for less than the cost of a cup of Joe!