Cold Temperatures Next Weekend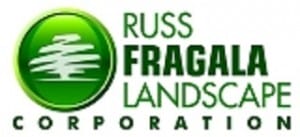 MENTION JOE CIOFFI AND GET A 5% DISCOUNT
We have been discussing the arrival of a shot of cold air for this coming weekend and everything remains on track according to weather forecast models. They vary in the intensity of the cold but they all seem close enough in the numbers. The air is arctic in nature and will bring temperatures down at least 15 degrees below normal or more. The GFS is the most aggressive and does seem a bit overdone. It would imply 2 days with temperatures not much out of the 30s for daytime highs.
Cold Temperatures Next Weekend Sunday Morning April 3rd 2016 8AM Temperatures
Cold Temperatures Next Weekend Sunday Afternoon 2pm Temperatures April 4th 2016
These maps above are the GFS model temperture forecasts for 8am Sunday morning and for 2pm Sunday afternoon. It would imply temperatures in the 20s to near 30 Sunday morning and holding in the 30s for much of the day. The cold would continue into Monday with lows in the teens in 20s and highs Monday again just in the 30s.
Cold Temperatures Next Weekend Monday Morning April 4th 2016 8am Temperatures
Cold Temperatures Next Weekend Monday Afternoon 2pm Temperatures April 4th 2016
Remember that average highs this time of year are in the upper 50s to around 60 for the above dates so this is quite a cold shot. If these numbers were to verify it would suggest temperatures of 20 degrees below normal. In January an air mass like this would mean daytime highs not out of the teens! But this is April and not January. I would advise strongly however that if you are thinking of putting spring plants down that are cold sensitive to wait until after this cold blast pulls out. Temperatures will being to moderate next Tuesday as there is no blocking and the cold air will pull out.
EURO MODEL UPPER AIR FORECAST SUNDAY APRIL 3 2016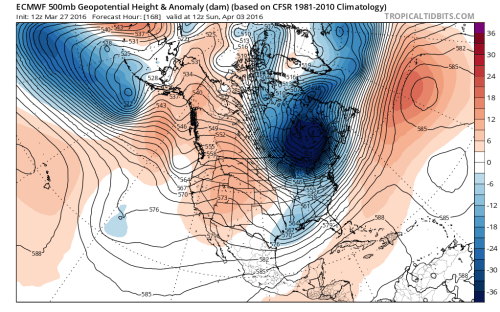 The European upper air map shows this very strong vortext coming southward into Eastern Canada. It is stronger than just about any vortex we saw all winter long! There is still nothing here on the Euro model which suggests anything other than cold. The dominance of the vortex is so overwhelming that there is no room for any storm development with the cold air.
FiOS1 News Weather Forecast For Long Island
FiOS1 News Weather Forecast For New Jersey
FiOS1 News Weather Forecast For Hudson Valley
NATIONAL WEATHER SERVICE SNOW FORECASTS
LATEST JOESTRADAMUS ON THE LONG RANGE

NOMINATED FOR AN APPY AWARD FOR BEST WEATHER APP!!
Weather App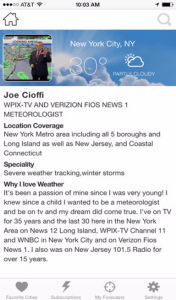 Don't be without Meteorologist Joe Cioffi's weather app. It is really a meteorologist app because you get my forecasts and my analysis and not some automated computer generated forecast based on the GFS model. This is why your app forecast changes every 6 hours. It is model driven with no human input at all. It gives you an icon, a temperature and no insight whatsoever.
It is a complete weather app to suit your forecast needs. All the weather information you need is right on your phone. Android or I-phone, use it to keep track of all the latest weather information and forecasts. This weather app is also free of advertising so you don't have to worry about security issues with your device. An accurate forecast and no worries that your device is being compromised.
Use it in conjunction with my website and my facebook and twitter and you have complete weather coverage of all the latest weather and the long range outlook. The website has been redone and upgraded. Its easy to use and everything is archived so you can see how well Joe does or doesn't do when it comes to forecasts and outlooks.
Just click on the google play button or the apple store button on the sidebar for my app which is on My Weather Concierge. Download the app for free. Subscribe to my forecasts on an ad free environment for just 99 cents a month.
Get my forecasts in the palm of your hand for less than the cost of a cup of Joe!