Coastal Low Threat Weekend Next Week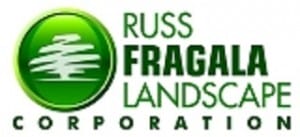 MENTION JOE CIOFFI AND GET A 5% DISCOUNT
Coastal Low Threat Weekend Next Week
Long Duration Event
Coastal Flood Risk
Weather models overnight continue the trend of the previous 2 days in showing what could be a coastal low evolving into a long duration event beginning this weekend and lasting into the first part of next week. The key to all this will be an upper air storm that will essentially "cut off" from the main jet stream and trapping it along the east coast. We are at the time of year where the primary westerly flow in the jet stream which moves systems along is beginning to retreat into Canada. This is a seasonal process that happens every  year. Sometimes when the southern part of the jet stream remains active, it gets separated from the main flow. The result is weather systems can essentially get left behind to mill around for days with several hundred square miles. Until something comes along to either kick it along or weaken it to death, the system just essentially sits there. If you are in the wrong spot you can be a gray world for days and days. We saw this two weeks ago with 7 days of onshore flow. In that case it was a series of weak systems at play until the northern jet stream came along and essentially cleaned house. This is different as the cut off essentially creates a weather world of its own and it is going to do this in our neighborhood.
Coastal Low Threat Weekend Next Week
GFS Model Upper Air Saturday
The GFS model overnight has the 4 principal players on the map. We have the northern jet stream beginning to pull away to the northeast. We have a southern stream system centered in Illinois beginning to swing around to the east coast. A strong ridge is in place in the Western Plains as it responds to a deep upper air storm coming inland into the west coast. How these all play out going forward is going to be key to the outcome.
If the northern jet does not pull out as fast as forecast the result will be the southern stream system being suppressed, weaker and further south or southeast. It could also make everything more progressive. In other words, everything would continue to move along. We would get some rain Saturday into Sunday and then done.
Coastal Low Threat Weekend Next Week
GFS Model Upper Air Sunday
By late Sunday the process is underway. The southern part of the trough is separating and beginning to cut off. The ridge to the west is building strongly around it. The northern jet stream in northeastern Canada is retreating. The deep trough in the west remains west of the Rockies. However because everything on tonight's run is further east, the result is a surface low that is less developed and further south than previous runs.
Coastal Low Threat Weekend Next Week
GFS Model Surface Map Monday
The surface outcome on the overnight GFS run has a surface low much further south off the Carolinas with an onshore flow over us but all the rain by late Sunday is done.
Coastal Low Threat Weekend Next Week
GFS UPPER AIR MODEL RUN COMPARISON
Take a look at the upper air of the last 2 GFS model runs. The bottom map is the new overnight run. The cutoff low is much further south than the previous 2 runs. The northern jet in Canada appears to hang on a bit stronger on this run than in the previous 2 runs which forces the energy further south. Should this be the case, a developing surface low would take longer to evolve. The trapped energy would force any surface development northward around the cutoff low. The result is that surface low you see above would then lift north and than northwestward.
GFS SURFACE MAP NEXT TUESDAY
Now we are into the middle part of next week and the upper low is still strong and lifts north northeast right along the coast.
GFS UPPER AIR FORECAST NEXT WEDNESDAY
From the looks of things, this is very similar in a lot of ways to what happened just 2 weeks ago. What this model run suggests is that beginning this Saturday and lasting through the middle of next week, we have a long period of gray days with on and off rain, some wind, and some coastal flooding issues due to the full moon and the developing onshore flow.
Needless to say we have many model runs to go to see how this ultimately plays out.
FiOS1 News Weather Forecast For Long Island
FiOS1 News Weather Forecast For New Jersey
FiOS1 News Weather Forecast For Hudson Valley
NATIONAL WEATHER SERVICE SNOW FORECASTS
LATEST JOESTRADAMUS ON THE LONG RANGE

NOMINATED FOR AN APPY AWARD FOR BEST WEATHER APP!!
Weather App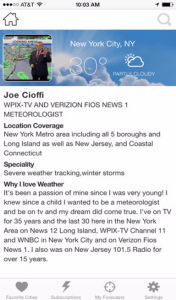 Don't be without Meteorologist Joe Cioffi's weather app. It is really a meteorologist app because you get my forecasts and my analysis and not some automated computer generated forecast based on the GFS model. This is why your app forecast changes every 6 hours. It is model driven with no human input at all. It gives you an icon, a temperature and no insight whatsoever.
It is a complete weather app to suit your forecast needs. All the weather information you need is right on your phone. Android or I-phone, use it to keep track of all the latest weather information and forecasts. This weather app is also free of advertising so you don't have to worry about security issues with your device. An accurate forecast and no worries that your device is being compromised.
Use it in conjunction with my website and my facebook and twitter and you have complete weather coverage of all the latest weather and the long range outlook. The website has been redone and upgraded. Its easy to use and everything is archived so you can see how well Joe does or doesn't do when it comes to forecasts and outlooks.
Just click on the google play button or the apple store button on the sidebar for my app which is on My Weather Concierge. Download the app for free. Subscribe to my forecasts on an ad free environment for just 99 cents a month.
Get my forecasts in the palm of your hand for less than the cost of a cup of Joe!