Coastal Flooding Long Island Tonight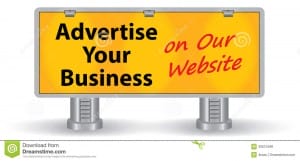 There has been a pretty steady northeast wind over the area today and this has prompted the National Weather Service to advise on the possibility of MINOR coastal flooding at high tides this evening for Long Island. Tides are forecast to run about 2 feet above normal on the ocean side and about 1 1/2 feet above normal on the Long Island Sound side. During Wednesday with a deep storm to the west winds will be going around to the south and should increase to gale forecast as the day wears on into Wednesday night. This will produce higher than normal tides again into Wednesday night for the Long Island South shore. For New Jersey the south wind is not problematic as it runs parallel to the coast and not perpendicular.
The satellite loop shows three distinct systems with the one along the coast now, the stronger one in the Western Gulf States and the third one in the Great Lakes. That Great Lakes system will energy the low in the Western Gulf states into a major storm that will move into the Ohio Valley and then into Western New York Wednesday night into Thursday morning.
Coastal Flooding Long Island Tonight Satellite Loop
Radar with the first system does not look very impressive with the first area moving along coastal areas with precipitation mostly on the light side. Some areas are seeing some snow mixing in but without intensity, the colder air aloft can't translate to the surface. There is other rain developing over Central New Jersey but for now it does not appear to be impressive either.
Coastal Flooding Long Island Tonight Radar Loop

Coastal Flooding Long Island Tonight Local Radar Loops

Once this first round of rain is done, we may get a break for awhile before the the next rounds of rain move in on Wednesday. Temperatures are going to be a bit difficult to guage. While the cold marine layer is holding temperatures are likely to hold in the 30s to near 40 overnight and then rise through the 40s and into the 50s during the day Wednesday. The very warm air will arrive Wednesday evening and we could see temperatures head to 60 before midnight in many areas.
Coastal Flooding Long Island Tonight Rainfall Forecast
Rainfall amounts will be in the 1 to 2 inch rain everywhere with a large area of 2 plus inches possible along the coast and into Southern New England. This is total rain from the 2 day event but the bulk of this is going to be during Wednesday and Wednesday night. Once the storm moves to the north of us weather conditions will improve Thursday with clouds and some sun developing. Temperatures will start the day warm with leftover 50s early and fall into the 30s by Thursday evening.
Beyond Thursday no big storms are on the horizon. Models longer term have changed over the last 2 days going to a warmer look. Cold air looks to be bottled up in Canada until Tuesday of next week. After a cold Friday, temperatures will begin to rise over the weekend and into Monday on next week. The last weekend of February looks to go out dry and storm free.
FiOS1 News Weather Forecast For Long Island
FiOS1 News Weather Forecast For New Jersey
FiOS1 News Weather Forecast For Hudson Valley
LATEST JOESTRADAMUS ON THE LONG RANGE
Weather App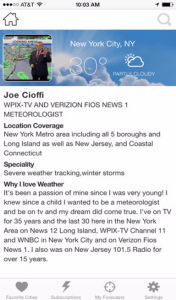 Winter is INSANE! With yet another threat for a coastal storm don't be without Meteorologist Joe Cioffi's weather app. It is really a meteorologist app because you get my forecasts and my analysis and not some automated computer generated forecast based on the GFS model. This is why your app forecast changes every 6 hours. It is model driven with no human input at all. It gives you an icon, a temperature and no insight whatsoever.
It is a complete weather app to suit your forecast needs. All the weather information you need is right on your phone. Android or I-phone, use it to keep track of all the latest weather information and forecasts. This weather app is also free of advertising so you don't have to worry about security issues with your device. An accurate forecast and no worries that your device is being compromised.
Use it in conjunction with my website and my facebook and twitter and you have complete weather coverage of all the latest weather and the long range outlook. The website has been redone and upgraded. Its easy to use and everything is archived so you can see how well Joe does or doesn't do when it comes to forecasts and outlooks.
Just click on the google play button or the apple store button on the sidebar for my app which is on My Weather Concierge. Download the app for free. Subscribe to my forecasts on an ad free environment for just 99 cents a month.
Get my forecasts in the palm of your hand for less than the cost of a cup of Joe!