Blocky Pattern Long Range
LATEST WEATHER VIDEO & MODEL ANALYSIS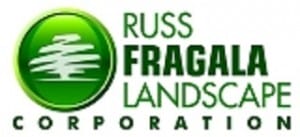 MENTION JOE CIOFFI AND GET A 5% DISCOUNT
Blocky Pattern Long Range
No Big Storm Next 7 Days
When we look at the long range pattern over the next 7 to 10 days we really don't see too much on the negative side. Yes we are continuing to see blocking over Greenland and nearby. But it seems that unlike last week when the onshore flow set up overhead and kept us dismal for 7 straight days, this time around the block sets up a little differently. It would favor a dry look overall with just the occasional cold front coming through from time to time.
Blocky Pattern Long Range
GFS JET STREAM FRIDAY
The blocking high in Greenland essentially splits between 2 strong systems. One sits in the Atlantic just east of New Foundland, the other is developing in Central Canada and drops southward. The strengthening upper high over Greenland begins to shift and build across the top in Northern Canada.
Blocky Pattern Long Range
GFS JET STREAM MONDAY
This is an unusually strong jet stream pattern for this time of year with a rather strong west to east flow across the Northern half of the United States. Overall a pattern like this would keep things relatively dry with cold fronts coming through every couple of days. Not much in the way of Gulf of Mexico or Atlantic mositure will be able to get involved. So for the most part the weather will be relatively tame over the next week. A cold front with a few showers looks to come through on Friday and again next Tuesday. A jet stream pattern like this puts a large part of the United States in below normal temperatures.
Blocky Pattern Long Range
Temperature Departure Next Monday
FiOS1 News Weather Forecast For Long Island
FiOS1 News Weather Forecast For New Jersey
FiOS1 News Weather Forecast For Hudson Valley
NATIONAL WEATHER SERVICE SNOW FORECASTS
LATEST JOESTRADAMUS ON THE LONG RANGE

NOMINATED FOR AN APPY AWARD FOR BEST WEATHER APP!!
Weather App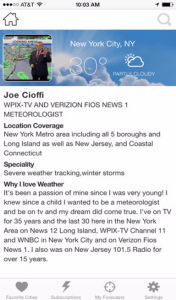 Don't be without Meteorologist Joe Cioffi's weather app. It is really a meteorologist app because you get my forecasts and my analysis and not some automated computer generated forecast based on the GFS model. This is why your app forecast changes every 6 hours. It is model driven with no human input at all. It gives you an icon, a temperature and no insight whatsoever.
It is a complete weather app to suit your forecast needs. All the weather information you need is right on your phone. Android or I-phone, use it to keep track of all the latest weather information and forecasts. This weather app is also free of advertising so you don't have to worry about security issues with your device. An accurate forecast and no worries that your device is being compromised.
Use it in conjunction with my website and my facebook and twitter and you have complete weather coverage of all the latest weather and the long range outlook. The website has been redone and upgraded. Its easy to use and everything is archived so you can see how well Joe does or doesn't do when it comes to forecasts and outlooks.
Just click on the google play button or the apple store button on the sidebar for my app which is on My Weather Concierge. Download the app for free. Subscribe to my forecasts on an ad free environment for just 99 cents a month.
Get my forecasts in the palm of your hand for less than the cost of a cup of Joe!