Best Mobile Weather App For Business!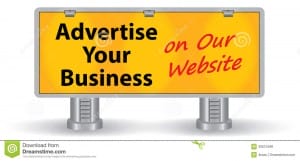 Landscapers, Snow Removal, Construction, Home & Garden; for all businesses that depend on the weather you need more than a weather app that gives you an icon with a temperature. You need the best weather app that gives you the best bang for your buck, literally! Nothing compares to having access to a forecast that goes into detail, but you get analysis on both the short and long range. You get to carry your own personal meteorologist in your pocket on your mobile phone. You don't just get a weather app you get a meteorologist mobile weather app!
That's why it is a good idea to download and subscribe to my weather app!  You get satellite loops and radar loops like the ones below. And you get an explaination of what is going on and what those loops mean in terms of a forecast. ALL FOR JUST 99 CENTS A MONTH!
Best Mobile Weather App For Business! Satellite & Radar Loops

You also get access to all the products listed below every day, seven days a week, updated at least twice a day and more often as critical weather approaches. Should you have needs that need to be super specific you can contact be directly either on the app for just $3.99 per request!
NATIONAL WEATHER SERVICE SNOW FORECASTS
LATEST JOESTRADAMUS ON THE LONG RANGE
Best Mobile Weather App For Business!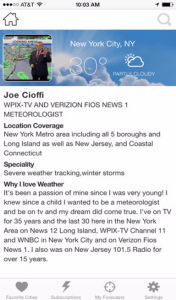 Spring is coming!!! Don't be without Meteorologist Joe Cioffi's weather app. It is really a meteorologist app because you get my forecasts and my analysis and not some automated computer generated forecast based on the GFS model. This is why your app forecast changes every 6 hours. It is model driven with no human input at all. It gives you an icon, a temperature and no insight whatsoever.
It is a complete weather app to suit your forecast needs. All the weather information you need is right on your phone. Android or I-phone, use it to keep track of all the latest weather information and forecasts. This weather app is also free of advertising so you don't have to worry about security issues with your device. An accurate forecast and no worries that your device is being compromised.
Use it in conjunction with my website and my facebook and twitter and you have complete weather coverage of all the latest weather and the long range outlook. The website has been redone and upgraded. Its easy to use and everything is archived so you can see how well Joe does or doesn't do when it comes to forecasts and outlooks.
Just click on the google play button or the apple store button on the sidebar for my app which is on My Weather Concierge. Download the app for free. Subscribe to my forecasts on an ad free environment for just 99 cents a month.
Get my forecasts in the palm of your hand for less than the cost of a cup of Joe!