Beautiful Afternoon Everywhere
There is no doubt about it. It is a beautiful afternoon everywhere with lots of sunshine and temperatures in the mid to upper 50s. There are no showers anywhere in the United States at the moment!
This is not something you see every day. Not a drop of rain from coast to coast! The Satellite loop is almost empty of any clouds. There are some in Southeastern Canada and this is with the next cold front.

There are no weather issues to worry about through this weekend. A cold front will move through Friday with just a few clouds and that's it. Temperatures will reach the upper 50s to near 60 before dropping Friday night as a quick shot of cold air comes in for the weekend.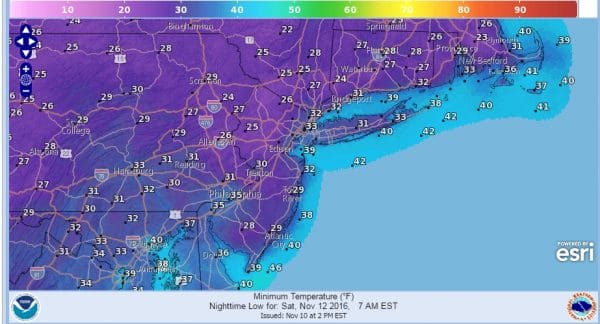 Just as fast as it drops in, it pulls out on Sunday with sunshine. Highs by Sunday afternoon will be back up close to 60.