April Cold Continues Freeze & Wet Snow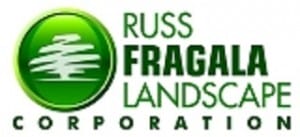 MENTION JOE CIOFFI AND GET A 5% DISCOUNT
The next fast moving weather system is already making its decent from the upper midwest and it involves low pressure that looks to track near or just to the south of New York City. Obviously with cold temperatures around we are going to see some wet snow come into play late tonight. However since the low center is tracking close to us, the coldest air and the best chances for snow lie to the north of the coast. More than likely it will probably along and north of route 84 where accumulations are likely.
April Cold Continues Freeze & Wet Snow
HRRR SNOWFALL FORECAST MAP
If snow arrives fast enough tonight it could start out as a mix of rain and wet snow or maybe just some wet snow for awhile. However what falls during much of the day on Monday will be in the form of rain. The is puts the Yankee home opener in jeopardy in my view unless they want to play it outside in rain and temperatures in the upper 30s to lower 40s. That is not exactly my idea of fun.
April Cold Continues Freeze & Wet Snow
HRRR SURFACE MAP & TOTAL RAINFALL THROUGH 11AM MONDAY
On the other hand, if the low tracks just to the north we could see light rain here for awhile and temperatures warming up toward 50. However all the models do show the front and the wave sagging south of Long Island and New Jersey during the afternoon. This will bring back chilly temperatures and perhaps a change back to wet snow late in the afternoon and evening before it all comes to an end early Monday night.
Meanwhile for tonight a freeze warning is in effect for much of the area with temperatures forecast to drop down into the 20s in many areas at least for awhile before clouds move in.
April Cold Continues Freeze & Wet Snow
FREEZE WARNING TONIGHT

Once the weather system pulls away it looks to be very cold on Tuesday morning with lows in the teens and 20s and high Tuesday just in the 30s to near 40.
FiOS1 News Weather Forecast For Long Island
FiOS1 News Weather Forecast For New Jersey
FiOS1 News Weather Forecast For Hudson Valley
NATIONAL WEATHER SERVICE SNOW FORECASTS
LATEST JOESTRADAMUS ON THE LONG RANGE

NOMINATED FOR AN APPY AWARD FOR BEST WEATHER APP!!
Weather App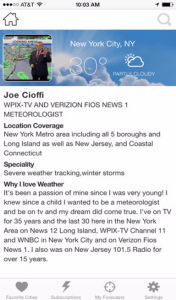 Don't be without Meteorologist Joe Cioffi's weather app. It is really a meteorologist app because you get my forecasts and my analysis and not some automated computer generated forecast based on the GFS model. This is why your app forecast changes every 6 hours. It is model driven with no human input at all. It gives you an icon, a temperature and no insight whatsoever.
It is a complete weather app to suit your forecast needs. All the weather information you need is right on your phone. Android or I-phone, use it to keep track of all the latest weather information and forecasts. This weather app is also free of advertising so you don't have to worry about security issues with your device. An accurate forecast and no worries that your device is being compromised.
Use it in conjunction with my website and my facebook and twitter and you have complete weather coverage of all the latest weather and the long range outlook. The website has been redone and upgraded. Its easy to use and everything is archived so you can see how well Joe does or doesn't do when it comes to forecasts and outlooks.
Just click on the google play button or the apple store button on the sidebar for my app which is on My Weather Concierge. Download the app for free. Subscribe to my forecasts on an ad free environment for just 99 cents a month.
Get my forecasts in the palm of your hand for less than the cost of a cup of Joe!